While we may be living through a pandemic, there's really no better time to celebrate love. If you're looking for ways to enjoy time with your sweetie this Valentine's Day, we've got six great ways to let love bloom in the park.
1. Hike Lovers' Lane
So-called for connecting love-struck soldiers with their sweethearts in town, the Presidio's oldest footpath slopes between the stately Presidio Gate and the Main Post. Come take a walk with your love and be a part of history.
2. The Presidio is for (Art) Lovers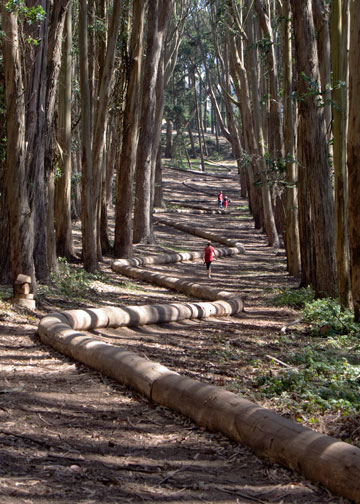 While on Lovers' Lane, step into the nearby eucalyptus grove and you'll find Wood Line, an iconic work by the artist Andy Goldsworthy. It explores a great love of his – the Presidio's man-made forest. Or make your heart sing with a visit to the My Park Moment photo show at the Main Post. This is a free large-scale exhibition showcasing what folks love about their parks.
3. Enjoy a Valentine's Day Picnic​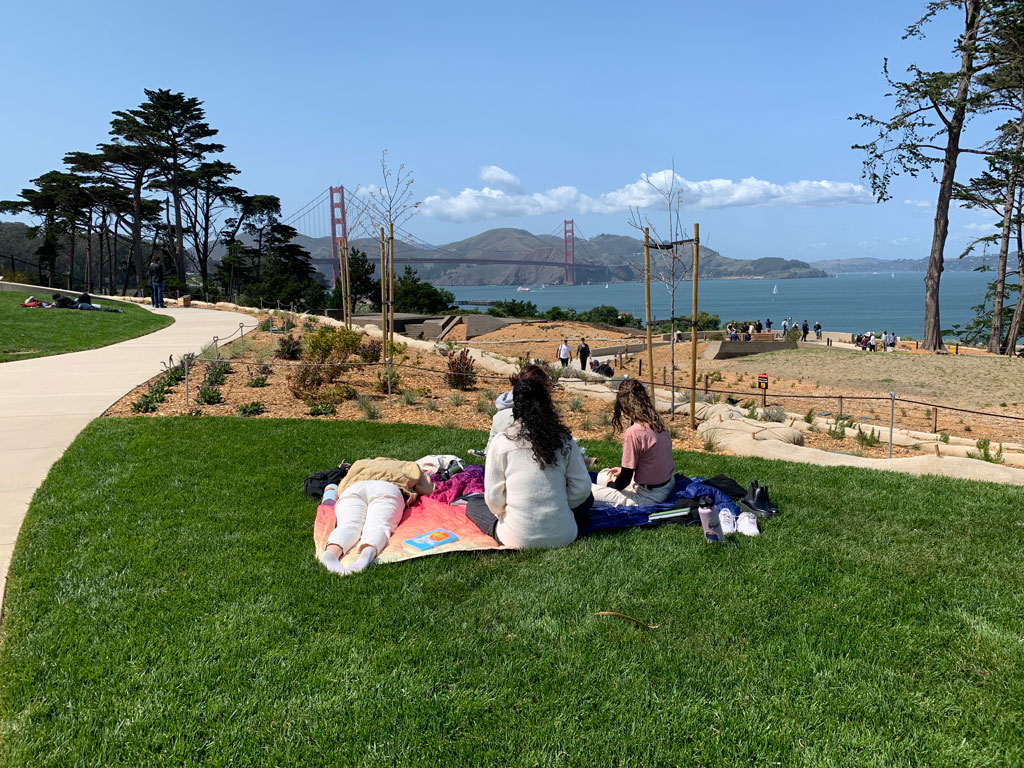 Bring your own eats or pick up some tasty take-out from nearby food trucks at Presidio Pop Up and head to Presidio Tunnel Tops, Battery Bluff ​(pictured)​, or the Main Parade Lawn to enjoy a picnic with breathtaking views of the Golden Gate Bridge, Alcatraz and Angel Island. Or have a special sit-down meal at one of the parks restaurants – Colibri Mexican Bistro, Sessions SF, or Presidio Social Club​.
4. Get Inspired at Inspiration Point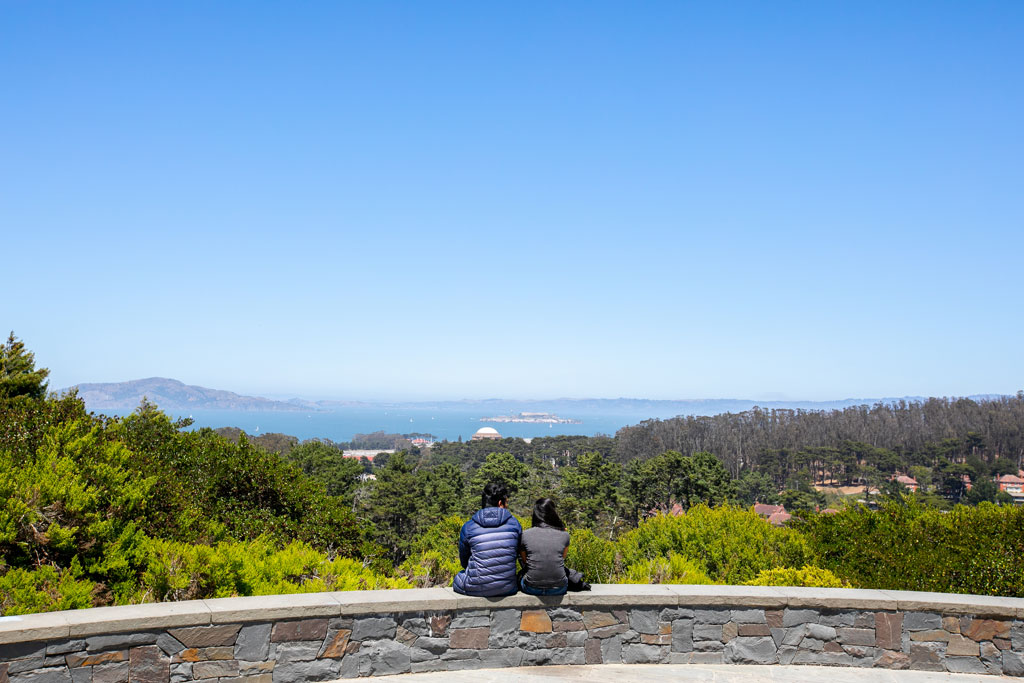 The Presidio has eight scenic overlooks – why not take them all in with your honey? One of our favorites is Inspiration Point, where you can look out over the Presidio and – on a clear day – see the Golden Gate Bridge, Alcatraz, and San Francisco's skyline.
5. Tee Off with Your Valentine
Enjoy the Presidio's historic 145-acre, 18-hole course. You can get takeout from Ironwoods Bar + Grill and enjoy the beauty of the award-winning greens.
6. Stay in the Presidio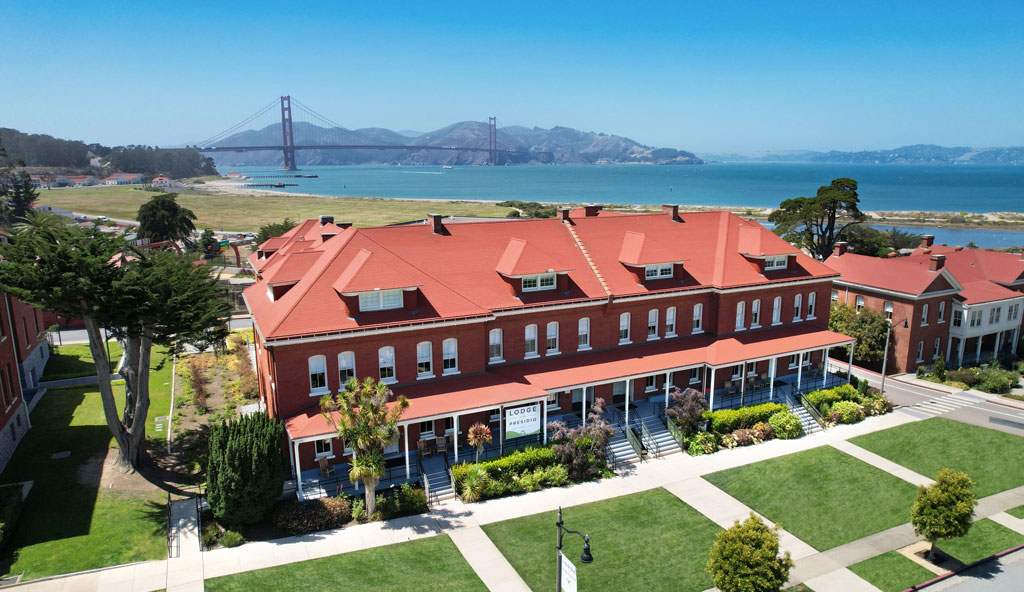 Even locals will feel like they've been whisked away to a faraway place while spending a night or two in one of the Presidio's two historic boutique hotels, the Inn at the Presidio or the Lodge at the Presidio. Head to the Main Parade Lawn with your sweetie for beautiful views of the Bay or a night of stargazing and doze off to sleep with the sweet sound of owls hooting in the Presidio trees.