With the recent fires and hazy days in the Bay, we're feeling more grateful than ever for what we have – including our community, our wild open spaces, and our partners. As we enter the 2018 holiday season, here are five things we're thankful for.
1. Our Volunteers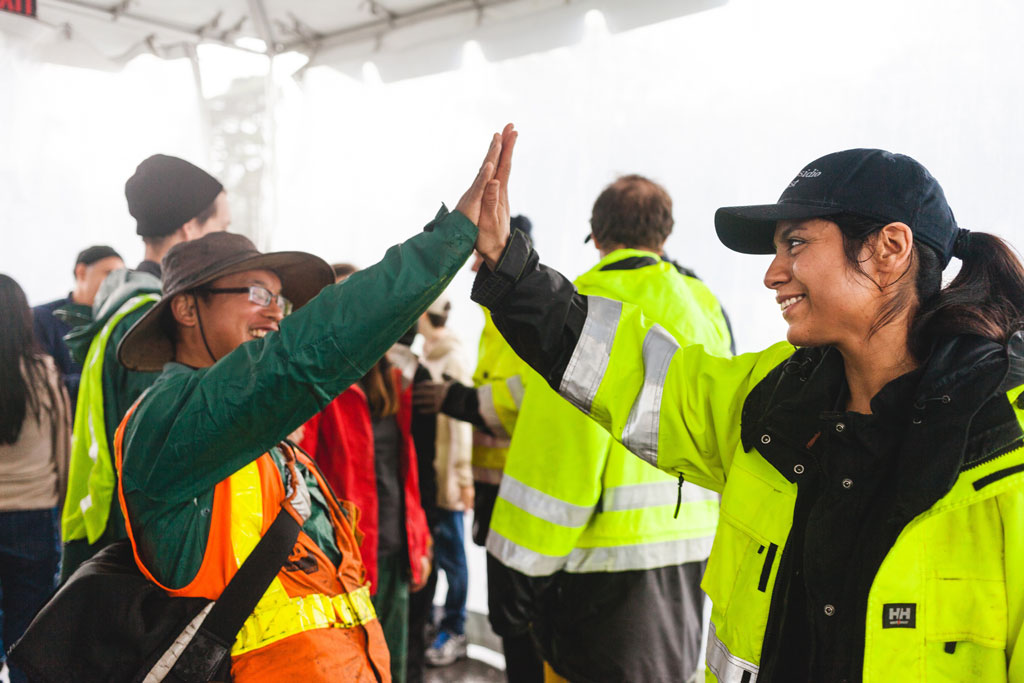 The Presidio wouldn't be all it is without our volunteers who help us share the Presidio's story with visitors and care for our natural resources. Saturday, December 8 is Planting Day 2018 – one of our big annual volunteer events. This year we'll have thousands of local native seedlings to plant in the newly restored Tennessee Hollow Watershed. Come help us make the Presidio a place for future generations to enjoy.
2. Our Partners
The Presidio is at the heart of the Golden Gate National Recreation Area, one of the most visited national parks in the country. The Presidio Trust works in partnership with the National Park Service and the Golden Gate National Parks Conservancy to care for this 1,500-acre oasis, and we're grateful for all we do together, from building the trail system to operating the new Presidio Visitor Center. If you haven't experienced the Visitor Center yet, drop in on Friday, December 7, from 10 am to 6 pm to get 20% off all the park retail items – they make meaningful holiday gifts and all proceeds benefit the park.
Learn more about the Presidio Visitor Center >>
3. Our Community – Holiday Lights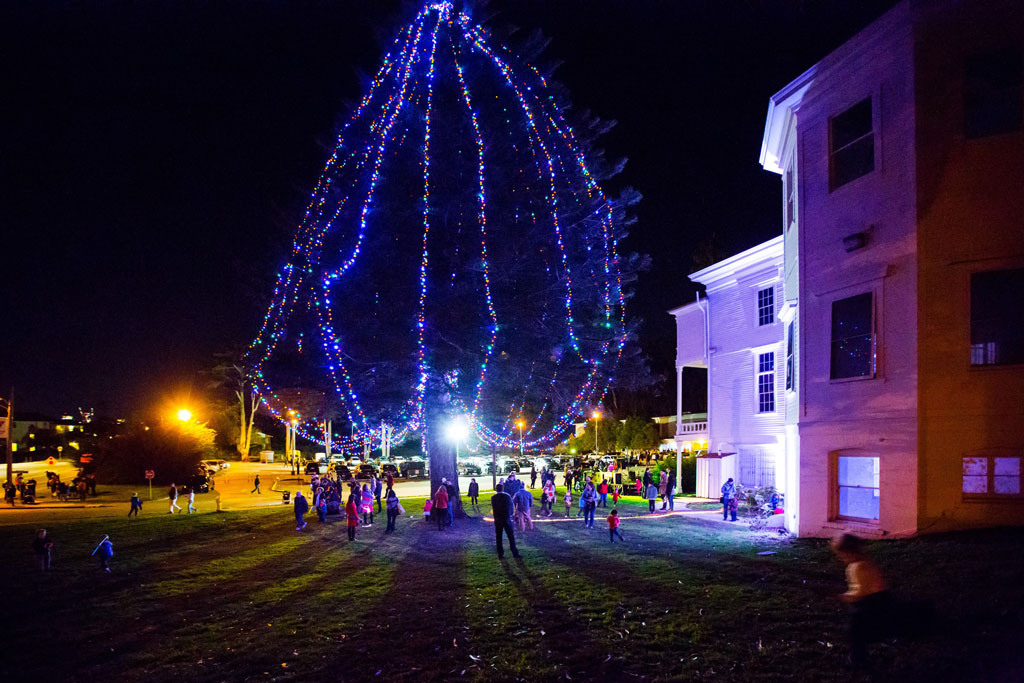 If you want to take in a beautiful sense of community, join us on the Main Post, right across from Presidio Community Y, for our annual tree lighting ceremony on Friday, December 7, from 5:30 to 7 pm. After the tree lighting, enjoy a lantern-lit evening forest walk at 6 pm. Brought to you in partnership with the Presidio Y, National Park Service, US Park Police, SF Fire Department, Presidio Residences, and Art Seed.
4. The Outdoors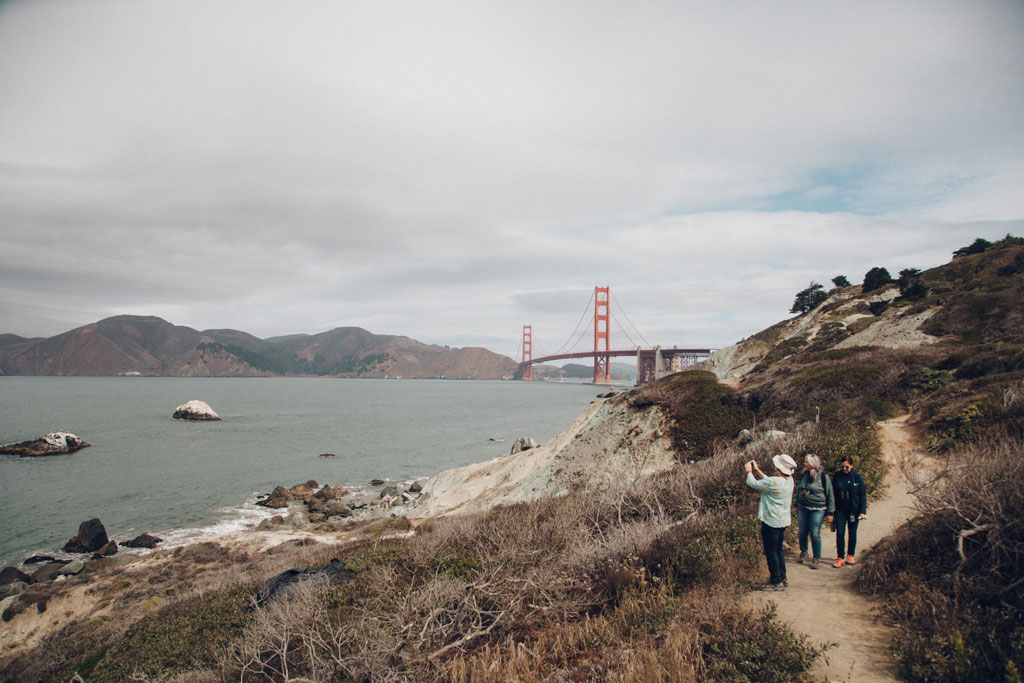 As the skies begin to clear, there's no better place to enjoy fresh air and the benefits of outdoor exercise than the Presidio's great outdoors. The Presidio has 24 miles of trails, 10 scenic overlooks, and some of the most spectacular natural beauty you'll find anywhere. It's yours to enjoy!
Learn more about Presidio trails >>
5. Our History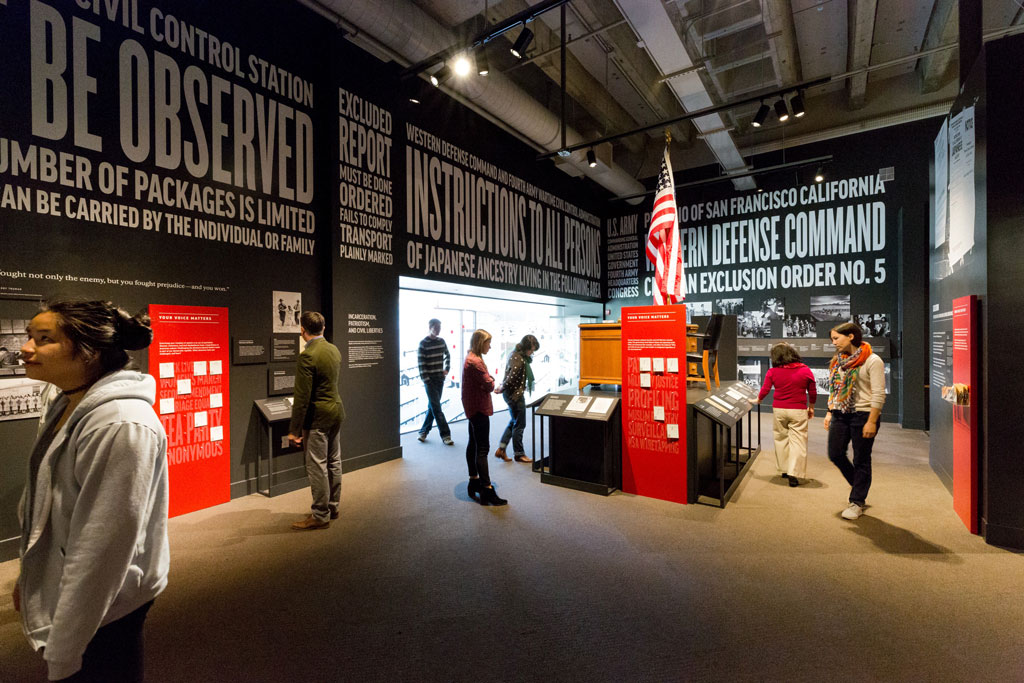 The holidays are a great time to visit museums and learn something new. Check out the Walt Disney Family Museum with the kids, learn about our state's history at the Society of California Pioneers, and explore the Presidio's past and present at the Presidio Officers' Club museum. The Officers' Club recently won the Western Museums Association award for its EXCLUSION exhibit, which examines the Presidio's role in Japanese American incarceration during World War II.