If you're searching for fun activities to keep the wild ones occupied and entertained this summer, look no further – we've got you covered in the Presidio. From getting the little ones reading to heading out on a nature scavenger hunt, these are our favorite free and low-cost family offerings happening all summer long.
1. Take a StoryWalk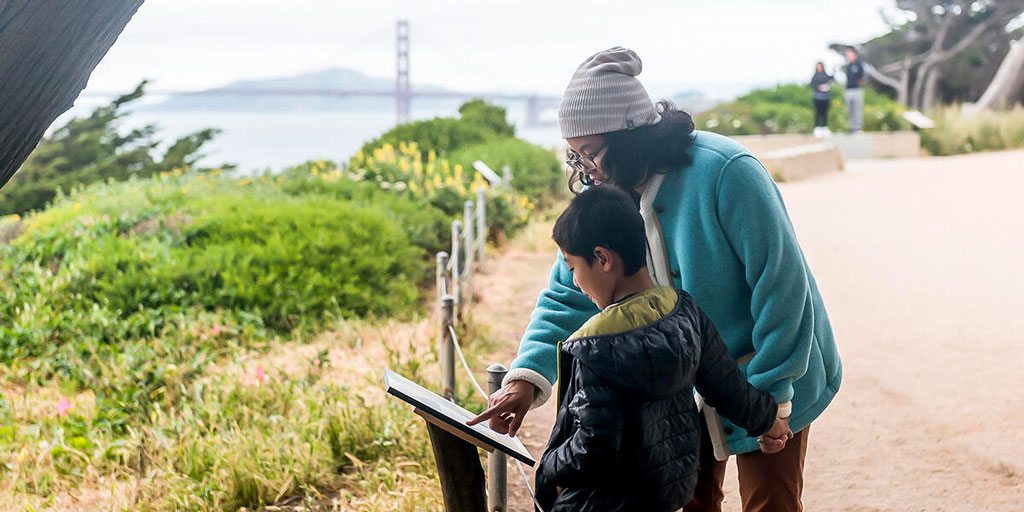 A StoryWalk is a creative way for children and their families to enjoy the park on a family-friendly, accessible trail while reading an adventure at the same time. Available seasonally, pages of a children's book are put on signs and placed along the trail. Walk along the trail and read the story, step-by-step and page-by-page!
This year, you'll find The Hike, written by Alison Farrell and I Wrote You a Note written and illustrated by Lizi Boyd. Visit the Golden Gate National Parks Conservancy's StoryWalks page, or stop by the Presidio Visitor Center (open daily 10 am to 5 pm) for a map of the StoryWalk trails in the Presidio. Good for kids aged 2 to 8 years.
2. Pitch a Tent at Rob Hill Campground
As one of the only campgrounds in San Francisco, the Presidio's Rob Hill is the perfect place to escape the dense urban landscape for the woods. Available April through October, here's your chance to sleep under the stars, take a stroll on one of the Presidio's 24-miles of hiking trails, and roast marshmallows at the fire pit while never actually leaving the city.
Lots of weeknight spaces are still available. Visit our website to learn how to make a reservation via recreation.gov.
3. Go Geocaching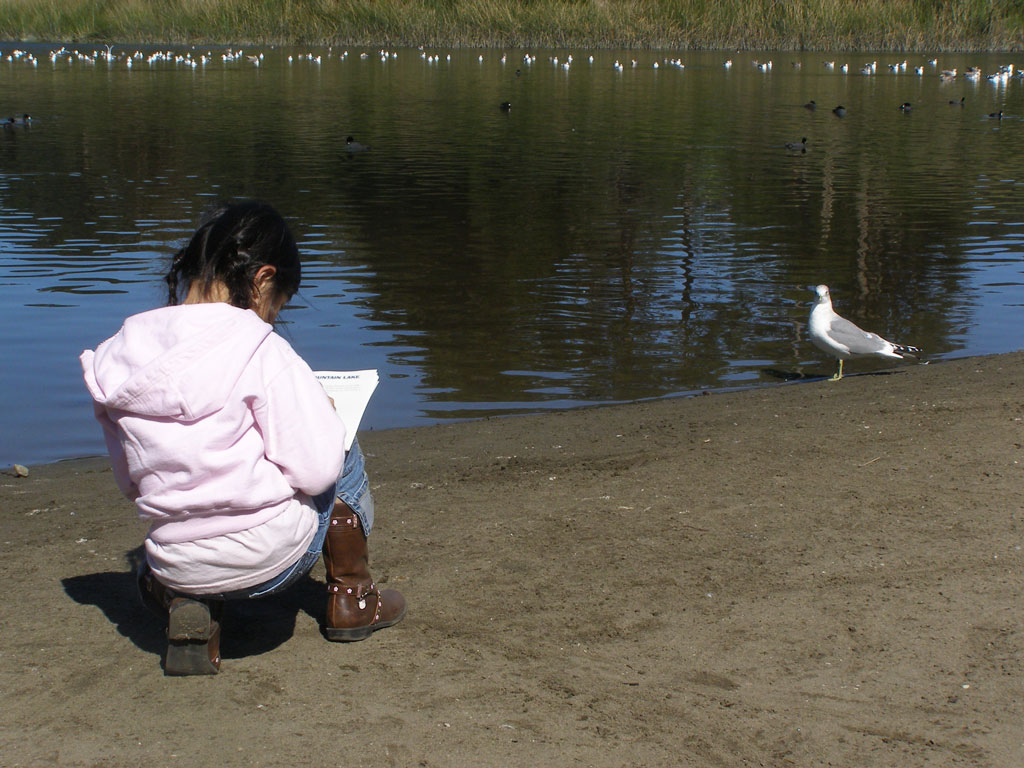 Geocaching is treasure hunt enjoyed by people all over the world. Available all year round, you can find dozen geocaching sites right here in the Presidio. Kids and families can use a smartphone to locate hidden boxes and stories in special nooks and crannies of the park. This year, we have five new geocache locations – including one at the Presidio Visitor Center. Be sure to charge your phone before you arrive! Good for kids aged 4+ years.
4. Check Out the Outpost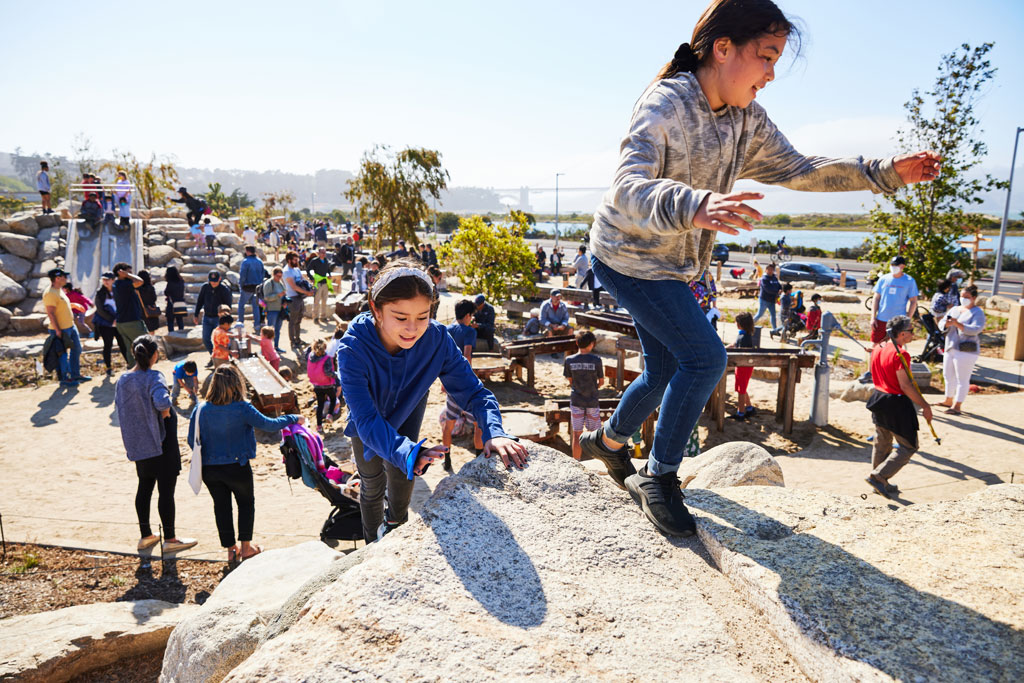 The Outpost is a two-acre play space (the largest in the Bay Area) inspired by the Presidio's nature and history.
Children will have unforgettable adventures by swinging, crawling, and climbing on huge play structures built from fallen tree trunks, boulders, and other natural things. Free. Open 9:30 am to 6pm April to October and 9:30 am to 5 pm November to March.
5. Explore the Field Station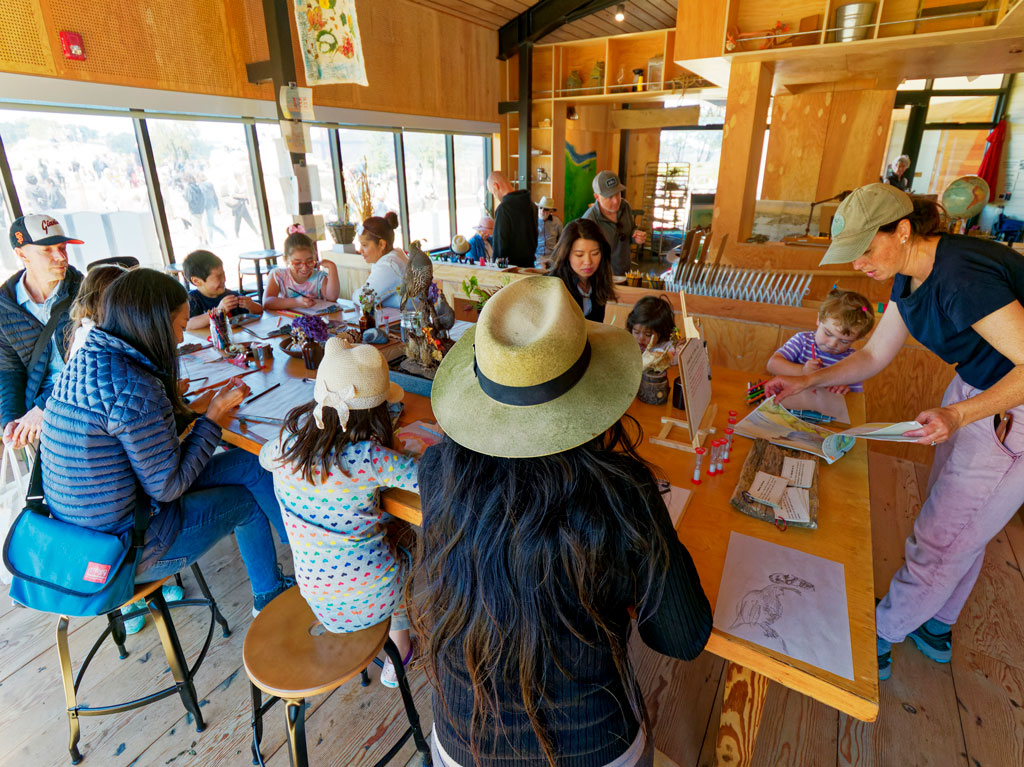 Located next to the Outpost, the Field Station is where kids see the Presidio through art, science, or simply their imagination. Everyone is encouraged to drop in to draw butterflies, touch a crawfish, discover maps made by the first explorers, or be challenged to close your eyes and describe what mystery object is in your hands. It's not a classroom and it's not a museum – and it just might be the most fun indoor spot in San Francisco. FREE. Open Wednesday to Friday 11 am to 4 pm, Weekends 10 am to 5 pm.
6. Gather Around the Campfire for a Park Ranger Talk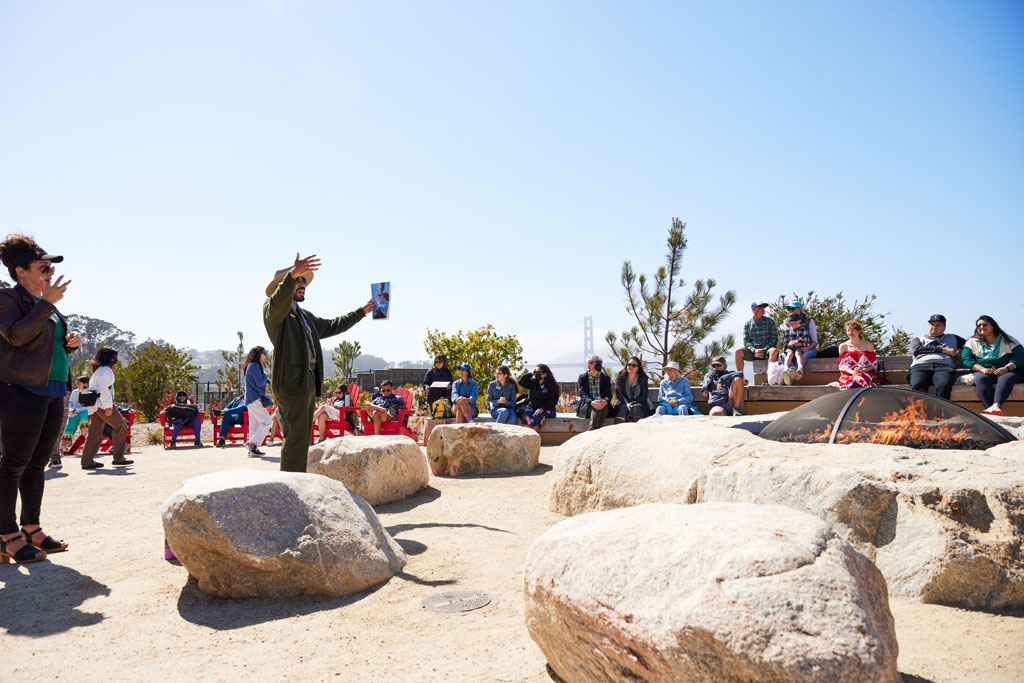 Join National Park Service Rangers for free campfire history talks at Presidio Tunnel Tops' Campfire Circle near the Presidio Visitor Center every Friday to Sunday at 4 pm.
No reservations are required for this free 30-minute drop-in program.