Between 2008 and 2014, British artist Andy Goldsworthy created four original works of art in the Presidio – Spire, Wood Line, Tree Fall, and Earth Wall. While each piece is distinctive, the collection demonstrates the interplay of city and nature, people and place, the built environment and wild open spaces.

Tree Fall (2013) is the only Goldsworthy piece located indoors, making it the perfect work of art to explore as the autumn rains begin to fall. It's located on the Main Post in the historic Powder Magazine, built during the Civil War to protect Army munitions. Made possible through the FOR-SITE Foundation, Tree Fall is comprised of a tree truck suspended from the domed room, covered with clay dried and cracked in a beautiful organic pattern.
We recently asked Tree Fall visitors, "What were your impressions of Tree Fall?"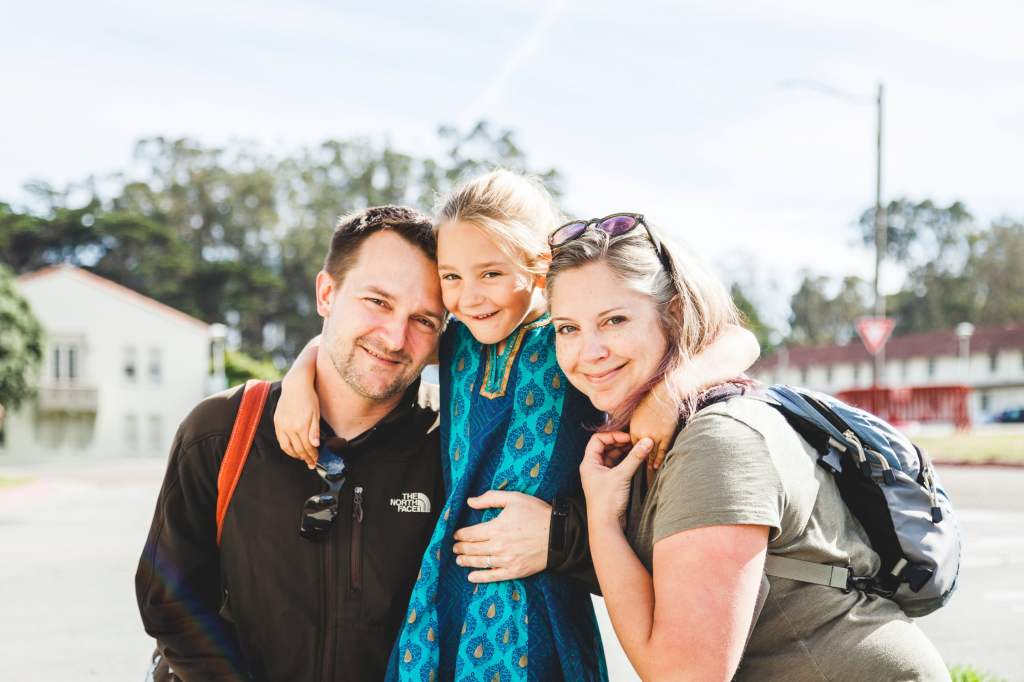 Riley: We actually came to see the Yoda Fountain in Letterman Digital Arts.
Jason: We came to see a lot of other things in the Presidio, too.​
Riley: But Tree Fall was on our list of things to stroll around and see today.
Jason: I think it's beautiful – I'm a fan of Andy Goldsworthy's art and I've looked at some of his work before. This one is especially interesting – just the amount of infrastructure that went into installing this piece. This is kind of a different Goldsworthy because his other pieces tend to be outside and depend on elements in nature while this is nature located inside a building.
Sadie: I liked Tree Fall. But it would be cool if he put a seed in the cracks and covered it up with clay and then the seed would sprout out of the clay.
Riley: I just loved the different patterns made by the cracks – it's beautiful. It's like being in an underground burrow.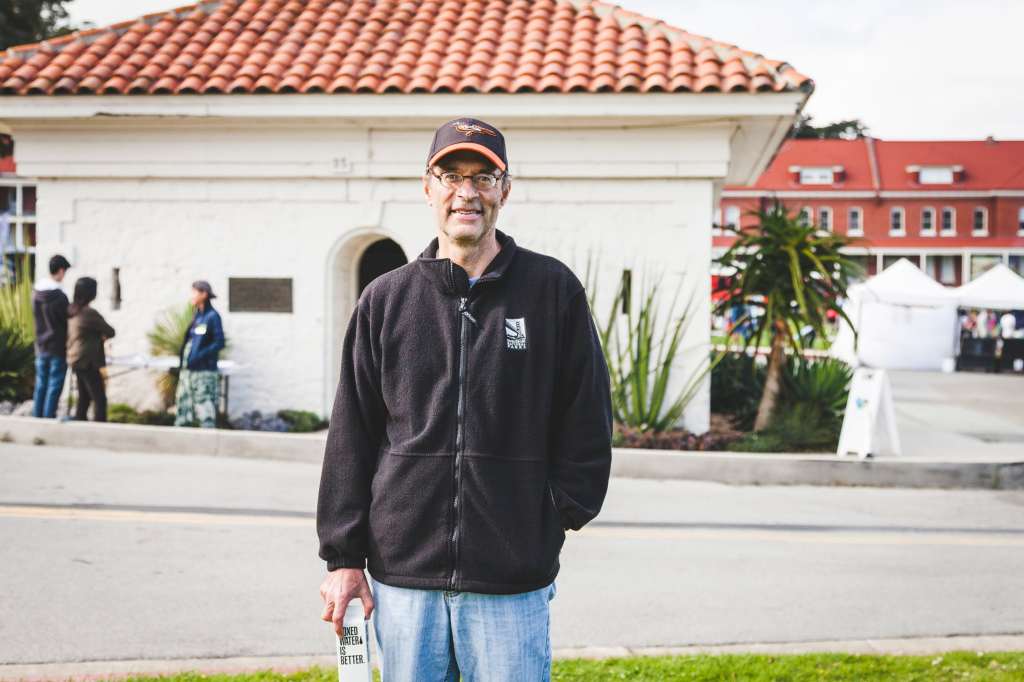 Mike: It was really interesting – I thought the clay would fall, but the docent explained it's actually held together with human hair. When you think about that, it kind of seems a little creepy, but this makes it interesting. I guess originally people would use horse hair when building adobe, so human hair is just a variation on that process. You can also think about the juxtaposition of the exterior and the interior – you don't really expect to see a tree trunk inside of a building. It really makes you think about what's nature and what's not.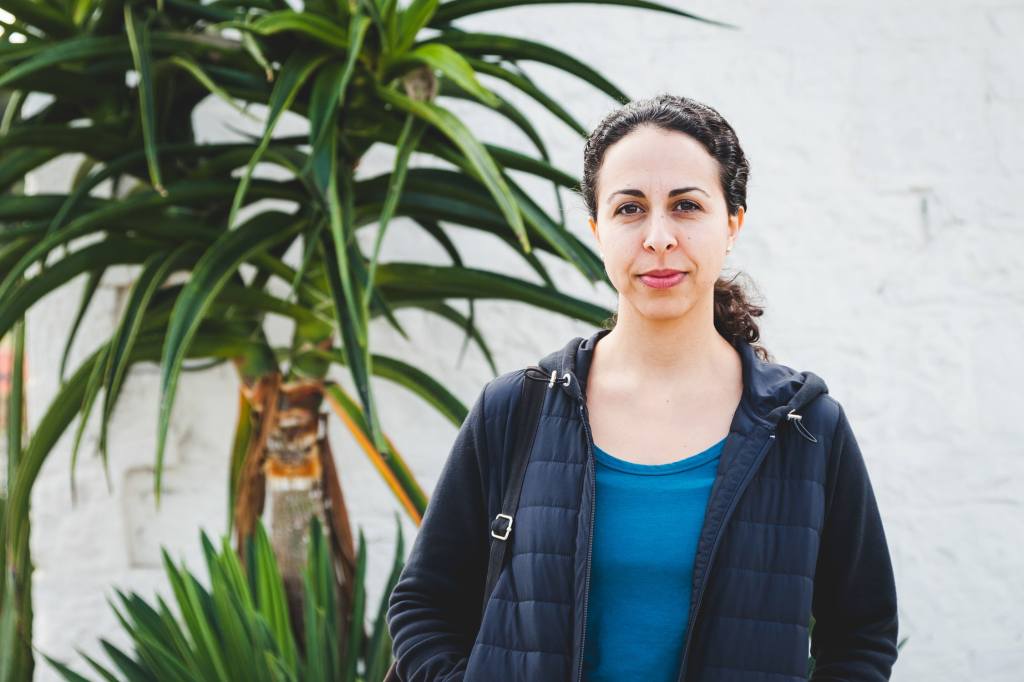 Micaela: When I walked in here for the first time, it felt like I was under the earth or in the center of the earth. Just to think they brought the entire tree in here in almost one piece. I mean, that's incredible.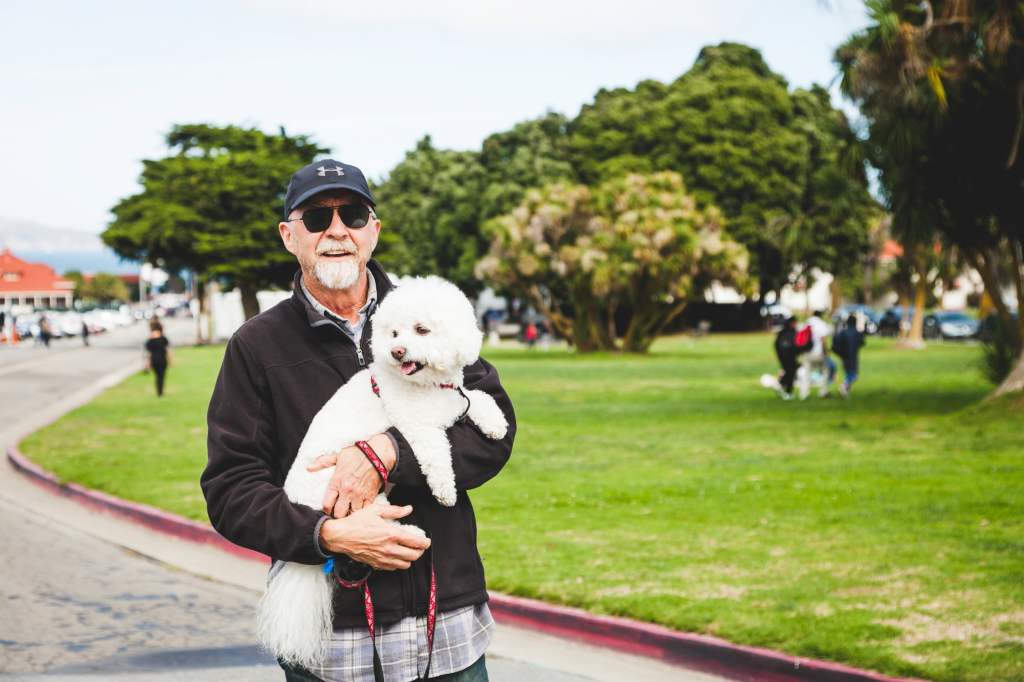 Paul: It's very imaginative. I'm familiar with the artist's work, but I've never seen anything quite like this. He uses local materials, which is great. I love the color and it's very tactile. It makes you want to touch it, but you really shouldn't because it would probably degrade the clay. Basically, this was a storehouse for things used in war and he's transformed the purpose of this building into something "natural."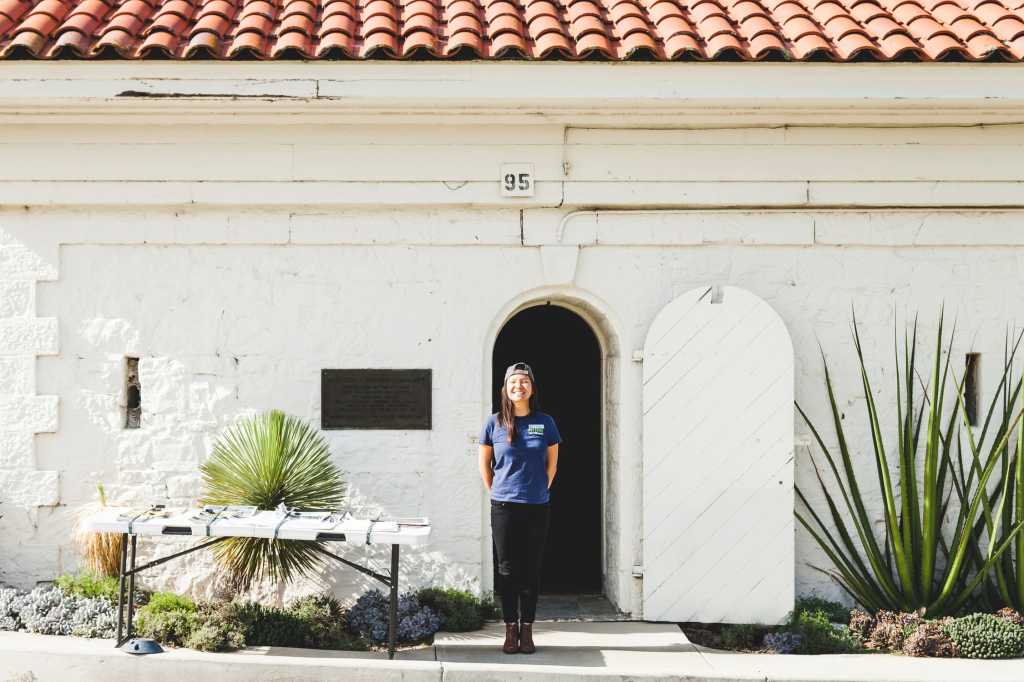 Maivy (a previous Presidio Trust​ art intern and docent at Tree Fall): I'm interested in understanding how Tree Fall impacts guests, so I ask about their impressions. Sometimes people say they feel like Alice in Alice in Wonderland when they step inside the building and see the giant "roots" above them. Some people relate the cracks in the clay to the story of drought in California. Others connect the piece to forms in the human body, like veins or skin. I think it's important to have art everywhere, especially in the Presidio. Art is the perfect way to welcome people into a space. It makes people stop and step away from their daily routine because it requires you to think about more than just yourself and look at what's bigger than you.​