Early Presidio History at Mountain Lake
For more than a thousand years, the area was inhabited by the Ohlone. In 1776, Spanish Lieutenant Colonel Juan Bautista de Anza and members of his expedition from northern Mexico camped nearby as they scouted the area for a site for the Presidio. Its initial location was near what is today the Presidio Officers' Club. 
A Lake in Distress
Mountain Lake experienced rough times during the last 100 years. In 1939, it shrunk dramatically when the state built a highway nearby. Vehicle runoff and pesticides deteriorated its water quality. Well-meaning locals released pets into the lake — we've found goldfish, turtles, and even an alligator and a five-foot sturgeon — but these critters forced out native wildlife and ​damaged the lake's ecology. 
Restoring a Native Habitat
For many years, the Partnership for the Presidio worked with scientists and volunteers to clean up the water and soil. This restoration has allowed many native species to be reintroduced to Mountain Lake. This is a place where we can learn from past mistakes and understand how to preserve nature for the future. 
Bird Watching at Mountain Lake
There are 65 bird species that visit the lake before continuing their journey along the "migratory superhighway" from Alaska to South America. When you spot one of these winged visitors, you can use the Birds of Mountain Lake guide to identify them.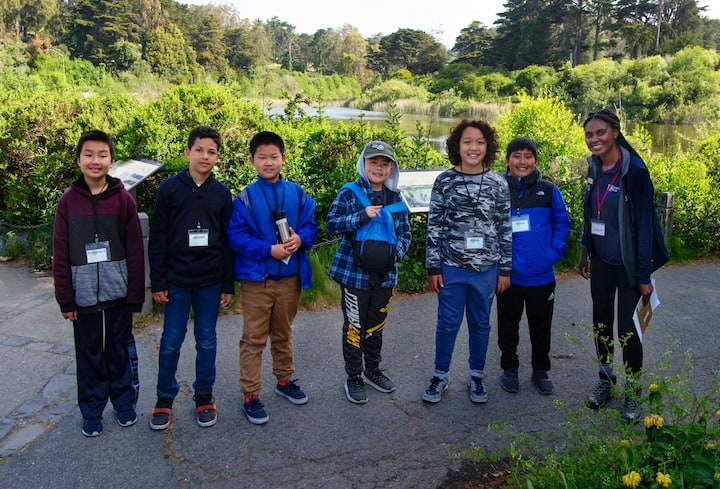 Picnic and Playground
There is a picnic area and playground run by the City of San Francisco right next to Mountain Lake. Learn how to reserve a table.
Juan Bautista de Anza National Historic Trail
While explorers may have arrived on horseback, visitors can now reach the lake via the path that marks the Anza expedition's history — the Juan Bautista de Anza National Historic Trail​. This 2.7-mile route joins Mountain Lake to the Golden Gate Bridge. You can also hop on the Mountain Lake Trail.