Veterans Day is November 11. We have five ways right here in the Presidio to honor those who have served, from Fort Point to the National Cemetery Overlook.
Photo by Rachel Styer.
1. San Francisco National Cemetery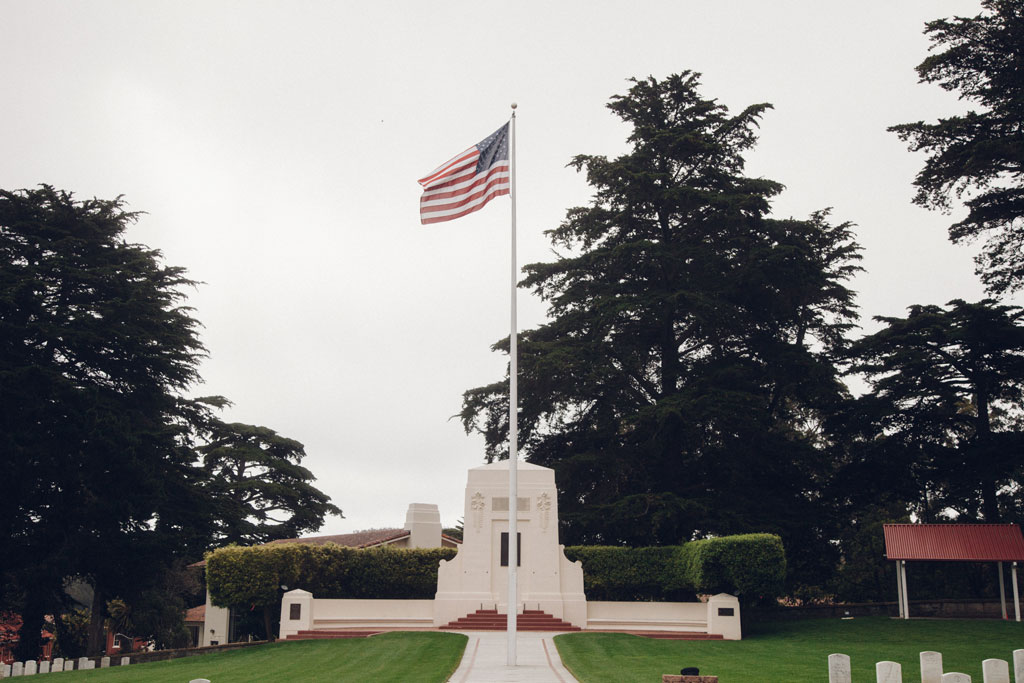 The stories of those buried at the Presidio's San Francisco National Cemetery make the site a fascinating and deeply meaningful Presidio destination. Managed by the U.S Department of Veterans Affairs, it's located on the Presidio's Main Post and welcomes visitors daily from 6 am to 6 pm (office hours are 8 am to 4:40 pm). Its gate is just off Lincoln Boulevard. Limited parking is available inside the cemetery. The Department of Veterans Affairs can be contacted at (650) 589-7737.
Photo by Gillian Ewing.
San Francisco National Cemetery
2. National Cemetery Overlook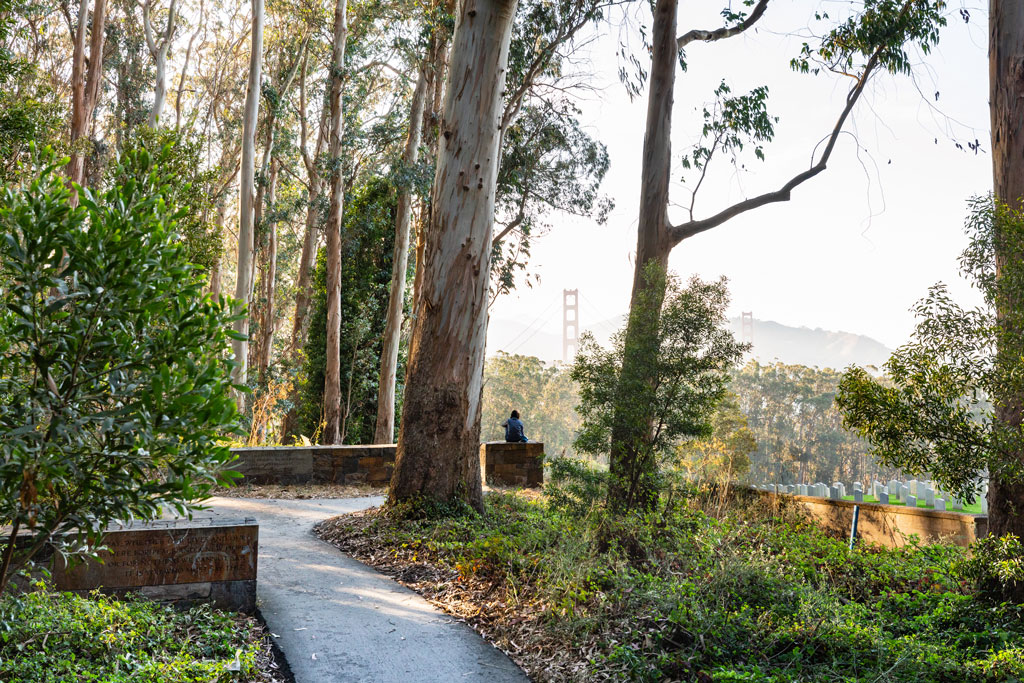 In the middle of the Presidio forest high above San Francisco National Cemetery sits National Cemetery Overlook's peaceful plaza. Dedicated on Veterans Day in 2009, this serene spot offers a dramatic view of the 28-acre military cemetery and pays homage to the thousands of American soldiers who are buried there.
Photo by Charity Vargas.
3. Korean War Memorial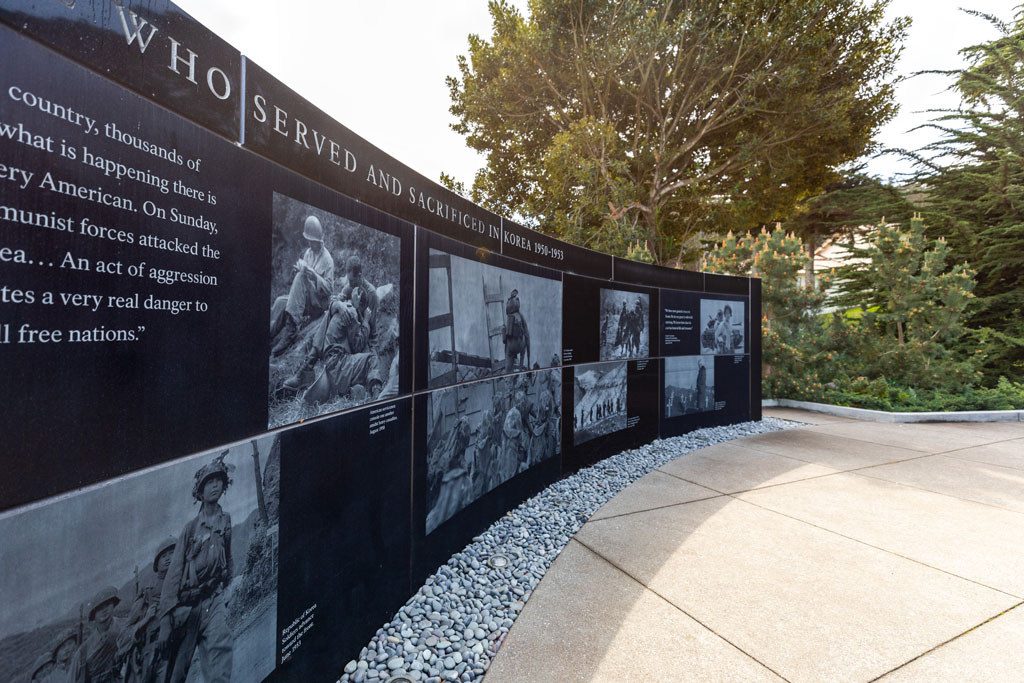 During the Korean War, approximately 37,000 Americans and one million Koreans lost their lives. The Korean War Memorial in the Presidio honors their service. Built by the Korean War Memorial Foundation and the Presidio Trust, it's located just outside San Francisco National Cemetery.
Photo by Charity Vargas.
4. Fort Point National Historic Site
At the height of the Gold Rush in 1853, Army engineers established Fort Point at the entrance to San Francisco Bay to protect the priceless harbor from foreign attack. It became a National Historic Site in 1970 and is now managed by the National Park Service and is free to the public. Hours vary, so check the National Park Service website before making a visit. Self-guided tours are always possible and periodically guided ones are offered as well. Parking can be challenging – park at Crissy Field near the Warming Hut or, even better, finish your walk along the Golden Gate Promenade​ with a visit here. Dogs are not allowed in the fort.
Photo by Scott Sawyer.
Fort Point National Historic Site
5. ​World War II Me​morial to the Missing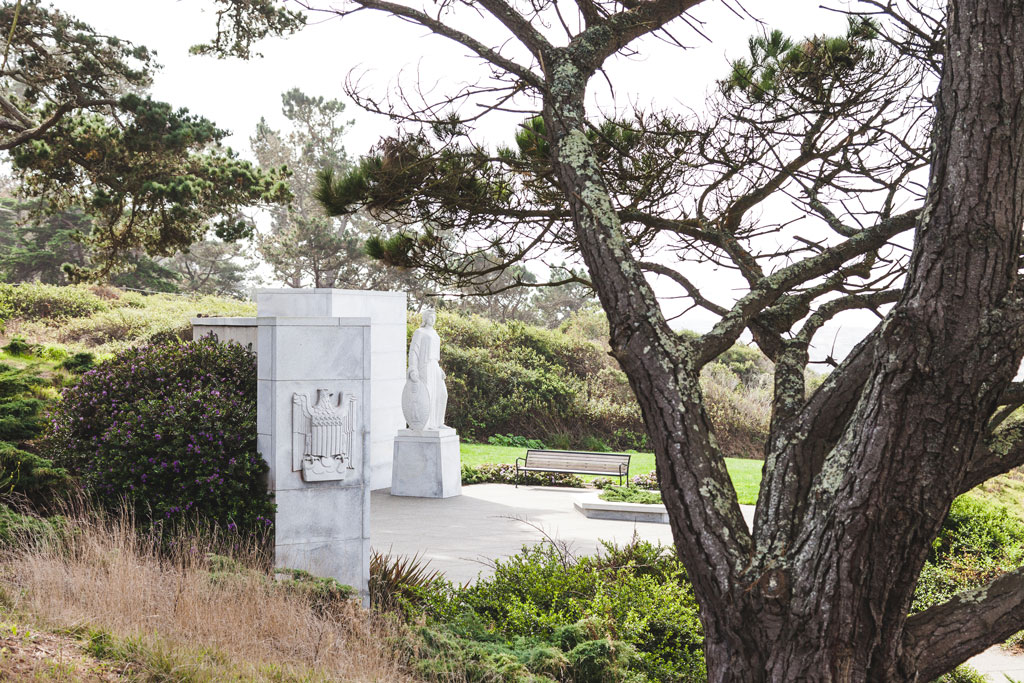 Constructed in the late 1950s at the behest of the American Battle Monuments Commission, the World War II Memorial to the Missing bears the names of 412 servicemen and women who were lost or buried at sea in U.S. Pacific waters between 1941 and 1945. The memorial is set against a backdrop of Monterey pine and cypress trees and is located near the intersection of the California Coastal Trail​, the Juan Bautista de Anza National Historic Trail, and the Bay Area Ridge Trail.
Photo by Rachel Styer.
World War II Memorial to the Missing
Discover other places in the park where ​you can explore the Presidio's military history >>