The Presidio is a national park site in San Francisco that welcomes more than five million visitors each year. Here you'll find everything you'd expect from a national park, and many surprises – including many affordable things to do.
To help get you started, we've curated ten free adventures – plus the newly opened Presidio Tunnel Tops – to introduce you to all the Presidio has to offer. Give yourself extra time to explore and enjoy an overnight stay in the Presidio at one of two hotels, the Inn at the Presidio and the Lodge at the Presidio, or you can also enjoy a national park camping experience at Rob Hill, the Presidio's group campground.
1. Take a Photo with a Bay Area Icon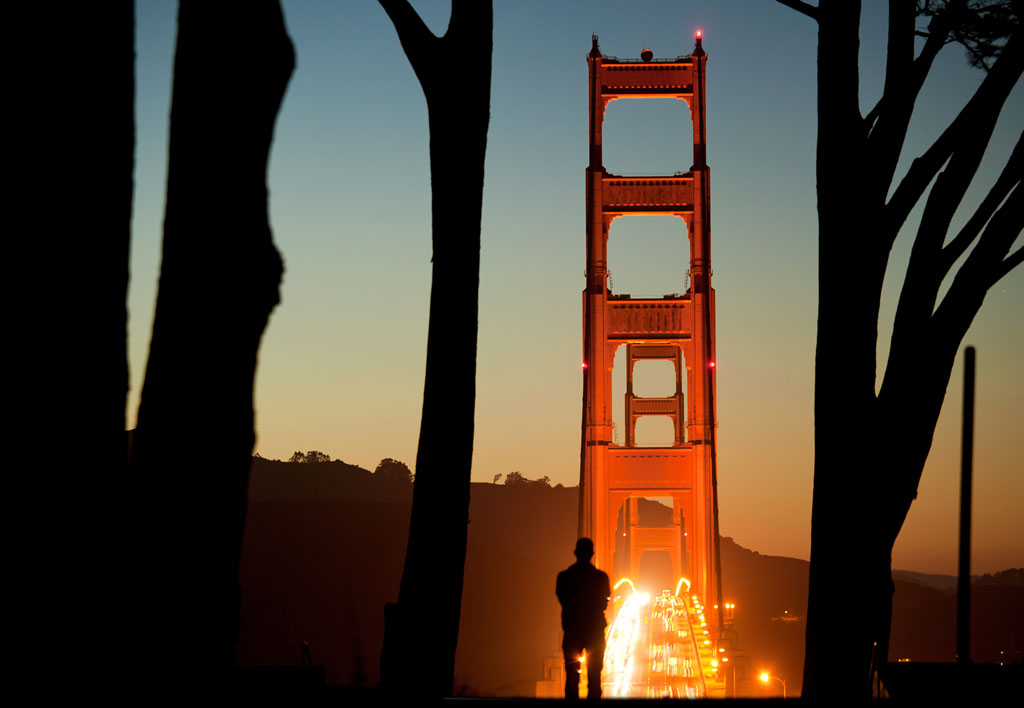 We're just going to say it: the Presidio has the most picturesque views of San Francisco's International Orange icon, the Golden Gate Bridge. Head out on an Instagram-worthy adventure of your own to capture this beauty from several different locations. Start with an "up-close-and-personal" view from the Golden Gate Bridge Welcome Center. We also recommend grabbing a snap from beneath the span at Fort Point National Historic Site, from Torpedo Wharf at Crissy Field, and from Baker Beach. Share your favorite photos at #PresidioSF.
2. Bird Watch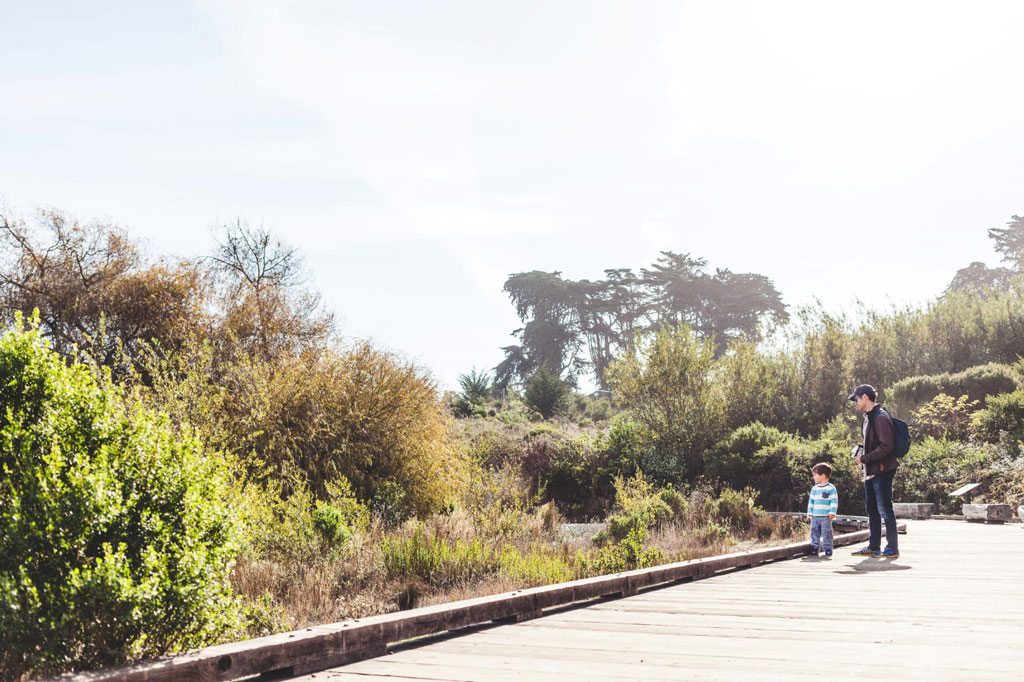 Are you a long-time bird lover or is this the first time you've put on a pair of binoculars? Well, we have birding for every birder. Located along the Pacific Flyway, the Presidio attracts hundreds of migrating bird species. Popular birdwatching sites in the park include El Polin Spring, where you can spot Allen Hummingbirds frolicking in the restored stream; Quartermaster Reach Marsh, where you might see an egret along the water's edge; and Crissy Marsh, where Buffleheads or Belted Kingfishers are frequent visitors. You can explore them all through the Tennessee Hollow Watershed Walk. At both El Polin Spring and Crissy Marsh you'll find picnic tables and public restrooms.
3. Experience Outdoor Art Installations
Did you know the Presidio is home to the largest collection of art works by Andy Goldsworthy on public view in North America? Visit Goldsworthy's popular Presidio installations while enjoying a three-mile self-guided tour. The route reveals Spire and Wood Line (pictured above), and while Tree Fall is currently closed, you can see Earth Wall on Saturdays at the Presidio Officers' Club, open 11 am to 4 pm​.
Photo Credit: Brian Vahey
4. Hit the Beach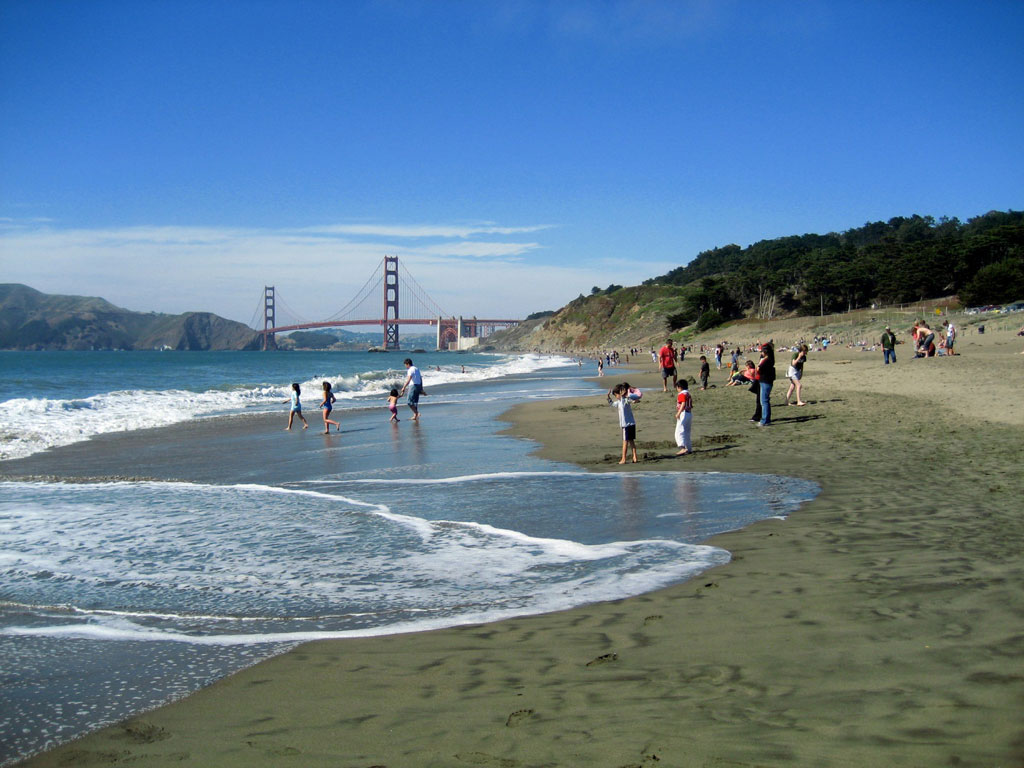 The Presidio has some of San Francisco's most famous, and most visited, beaches – in particular, Baker Beach (pictured above), Marshall's Beach, or Crissy Field's East Beach. All offer visitors a different kind of water-side experience. Baker Beach and East Beach are great spots for a picnic while you dip your toes in the water and feel the sand beneath your feet. They also offer some of the most spectacular views of the Golden Gate Bridge.
5. Experience a Trail That's Welcoming to All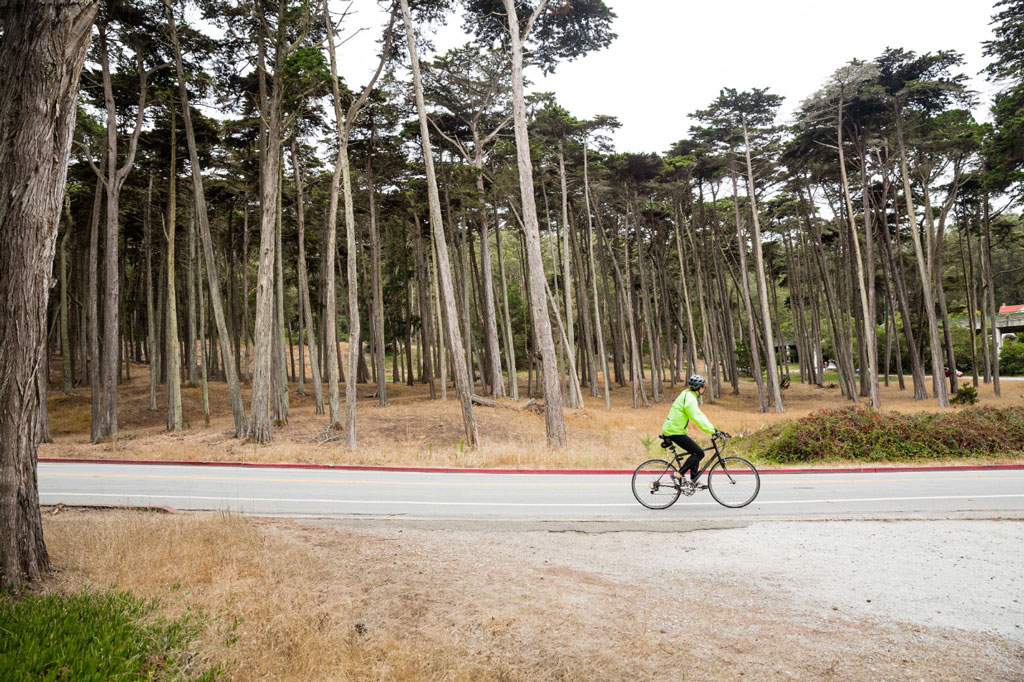 The Presidio has a 24-mile network of trails – some perfect for walking, biking, rolling, or strolling, some easy and some more difficult. Take your pick! A 2.7-mile route has been designed to be welcoming to everyone – whether you're travelling by foot, bike, wheelchair or stroller. It showcases four scenic overlooks, the Presidio forest, and San Francisco Bay views.
Photo Credit: Charity Vargas
6. Have a Picnic in the Park
​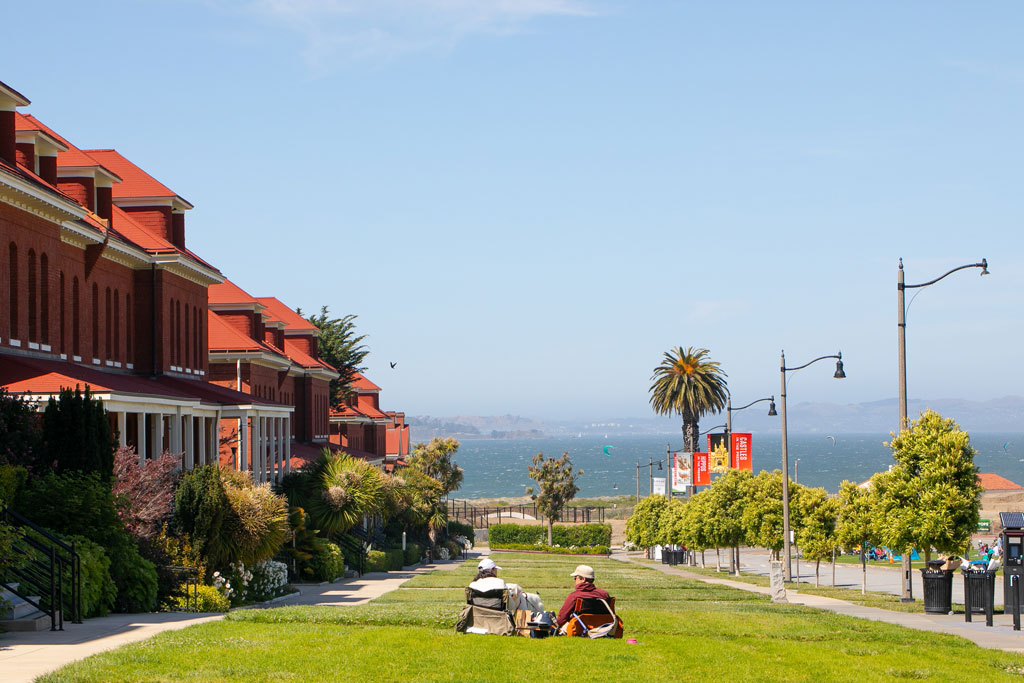 When people think "park" they often think "picnic." If that sounds like a grand idea, pack a lunch and come experience one of the Presidio's six picnic sites. You can't go wrong at Crissy Field West Bluff, El Polin Spring or Baker Beach, where you can enjoy Pacific Ocean views along with your macaroni salad. For lawn picnicking, check out the Main Parade Lawn, just steps from the Transit Center.
7. Discover Native Natural Gems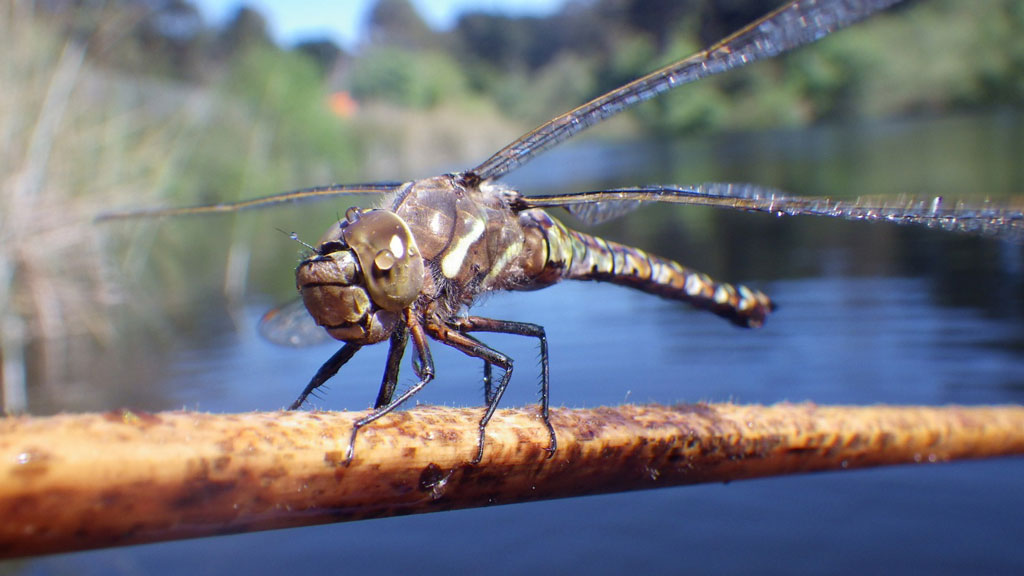 The Presidio is a 1,500-acre natural oasis, and home to 330 native plant species, 323 bird species, 30 butterfly species, three watersheds, a tidal marsh, and a freshwater lake (among many other natural gems!). A perfect day trip is a visit to Mountain Lake, located along the Presidio's southern border. Here you can enjoy the sounds of Pacific chorus frogs, see damselflies, or glimpse a western pond turtle perched on a rock. We also encourage you to take the Mountain Lake Promise and observe your wildlife findings via the iNaturalist app.
8. Take a Hike Like No Other
​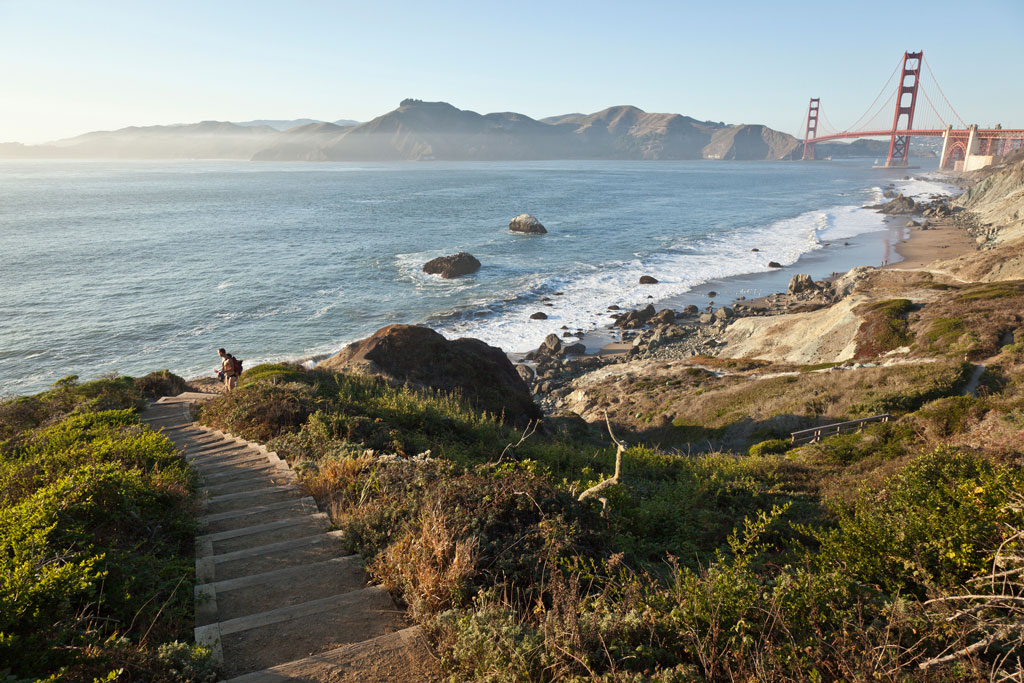 Perched on the edge of the Pacific you'll find one of the Presidio's most iconic features – the Batteries to Bluffs trail. We highly recommend taking a sunset hike for the ultimate experience, but even on a foggy day, this trail makes for a memorable journey. Helpful hint: The closest restrooms are located at the Fort Scott Ballfield, near the intersection of Lincoln Boulevard and Storey Avenue. This is a pedestrian only trail; no dogs allowed.
9. Explore Presidio History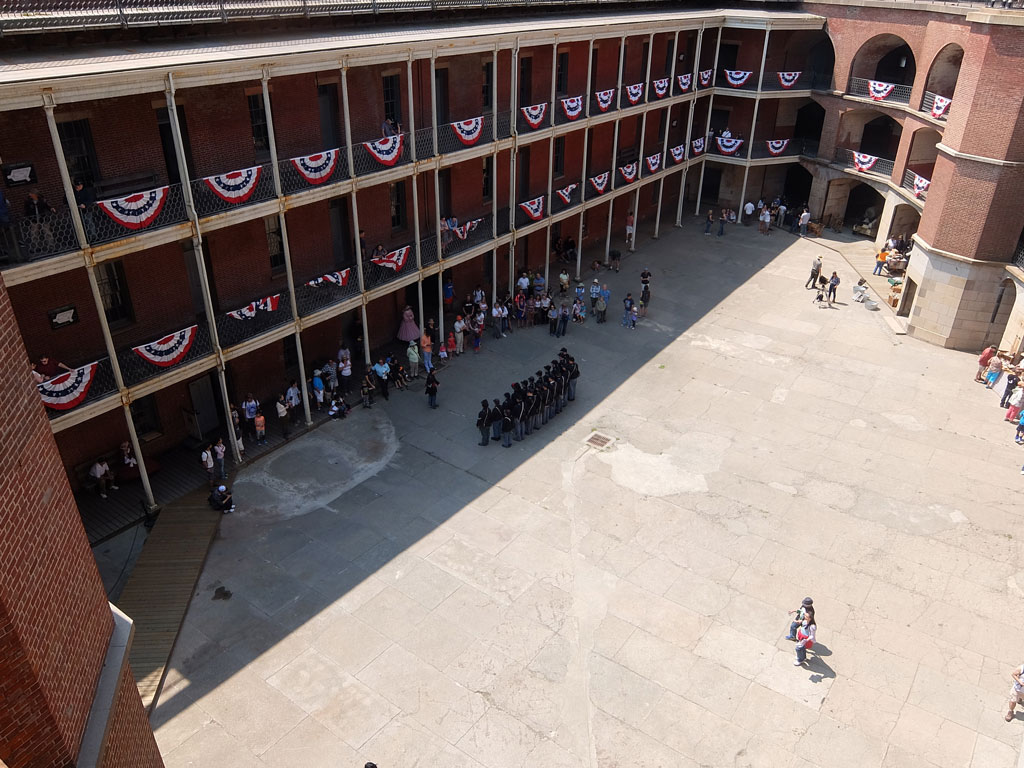 At the height of the Gold Rush in 1853, Army engineers established Fort Point at the mouth of the Golden Gate to protect the San Francisco Bay from foreign attack. Eventually, the fort was abandoned and fell into disrepair. A movement began for its preservation and it became a National Historic Site in 1970. Set right below the Golden Gate Bridge's southern approach, it offers a striking vantage point of the bridge, most notably of the arch designed by chief engineer Joseph Strauss to save the fort from being demolished during the bridge's construction. Hours vary, so check the National Park Service website.
10. Celebrate Crissy Field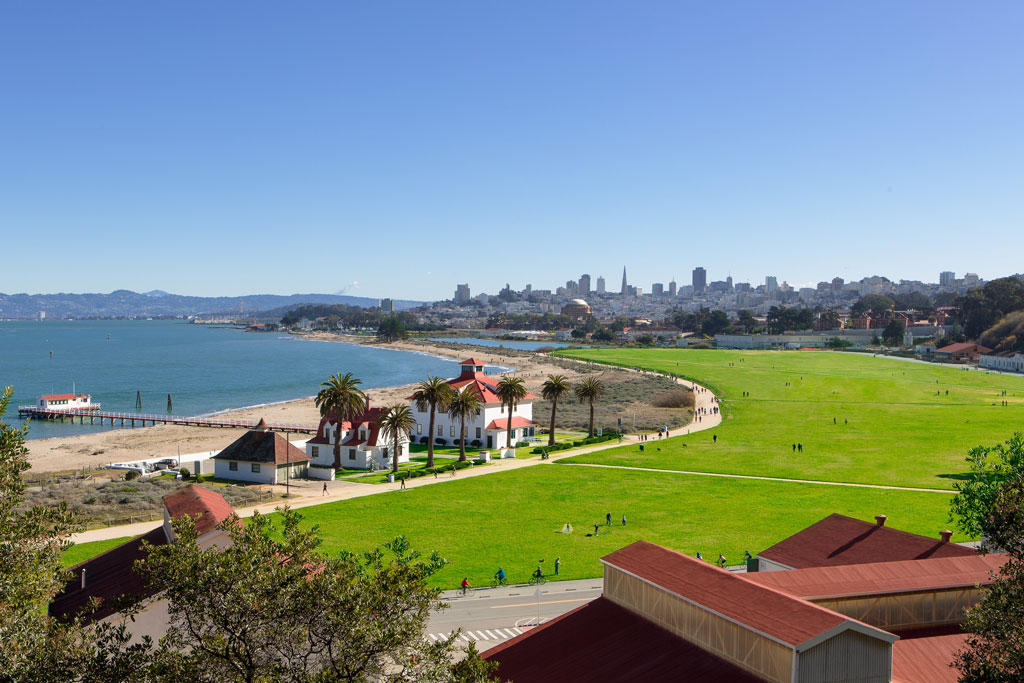 For over twenty years, the Golden Gate National Parks Conservancy and National Park Service revitalized Crissy Field, and it's been dazzling visitors ever since. Once a U.S. Army airfield, today this is one of the San Francisco's must-see destinations. Known as the perfect place to picnic, fly a kite, or hang out with the pup at the beach, this epic wide-open space, provides some of the best views of the Golden Gate Bridge, Alcatraz, and the City skyline. Come celebrate this special place – grab a snack at The Warming Hut Park Store and Café, or experience some of the Presidio's visitor-serving businesses along Old Mason Street.
11. Presidio Tunnel Tops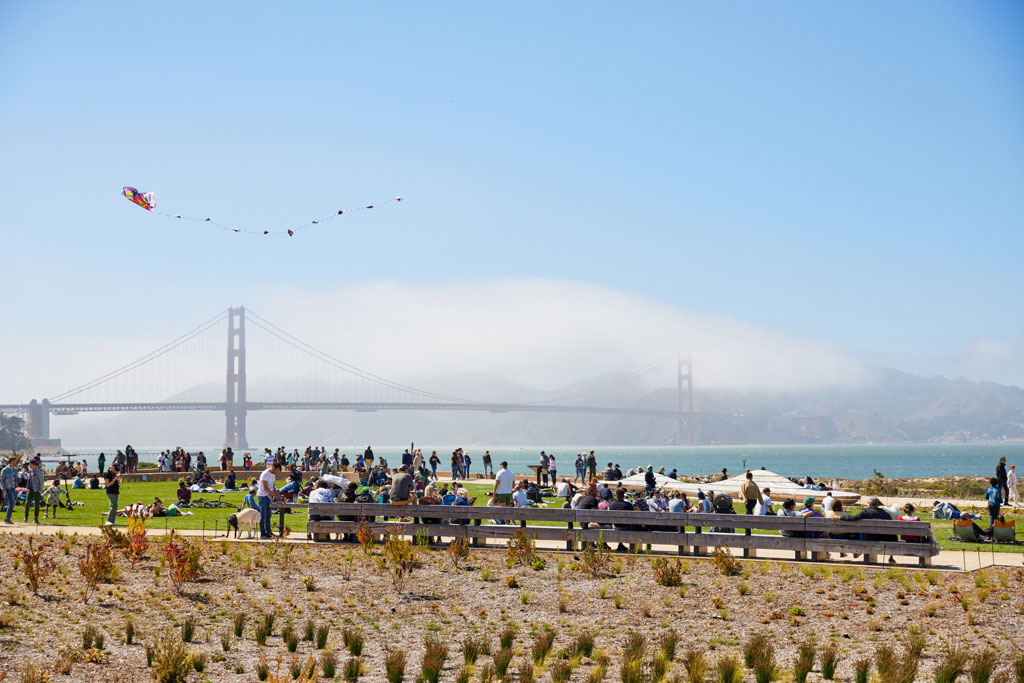 Presidio Tunnel Tops is here! Besides play spaces, picnic areas, fresh green lawns, and epic views, there will be plenty of fun events and activities to enjoy in the weeks ahead, including the free ranger-led talk at the Campfire Circle, 4 to 4:30 pm, Friday through Monday through Labor Day and First Sunday Afternoons, 1 to 4 pm on the first Sundays of each month through November. See below for details and visit the Presidio Tunnel Tops website to plan your visit.
​