The new William Penn Mott, Jr. Presidio Visitor Center has quite a history. It was constructed as a guardhouse (or military jail) in 1900 for just $18,700 and was designed to hold 34 prisoners.
After World War II, there was a growing need for community-serving business on the post, so in 1951 the guardhouse was converted to a bank and a Post Office. It remained in those capacities for many years until just recently when it was reborn as the new Presidio Visitor Center.
Architects maintained the building's historic details while reimagining the structure as the launching pad for Presidio adventures. Today it's a place where visitors can enjoy dynamic exhibits, inspiring videos, and high-tech trip-planning tools (not to mention the friendly staff). The new Presidio Visitor Center opened to all at a special community celebration on Saturday, February 25.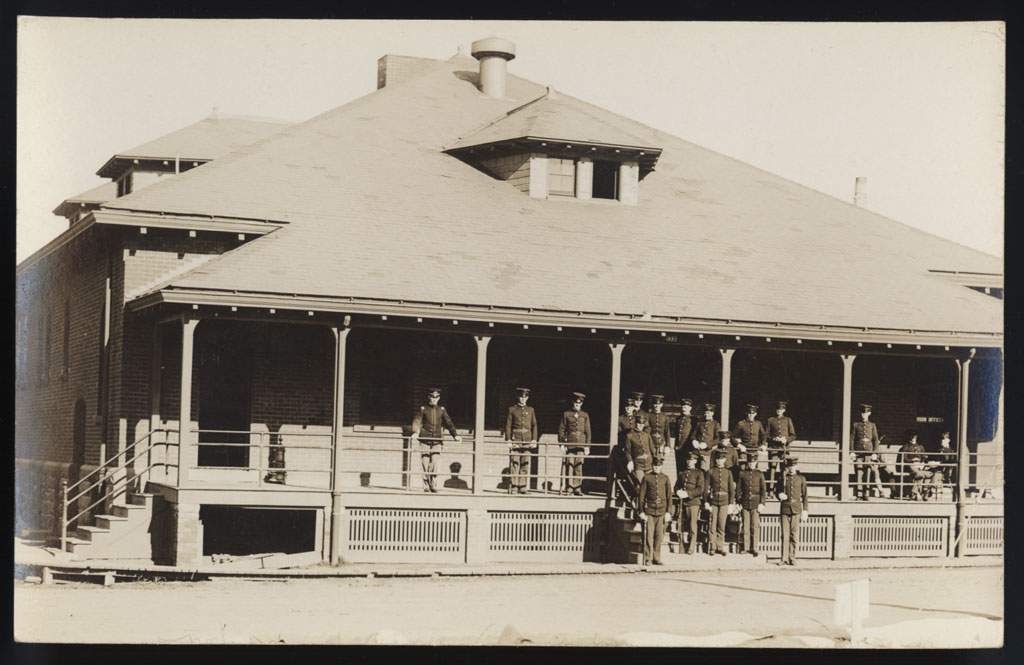 Then: ca. 1910 – A group portrait at the guardhouse from the Robert W. Bowen collection. Initially, the building was a guardhouse where the reveille and retreat guns (or morning and evening guns) would be fired.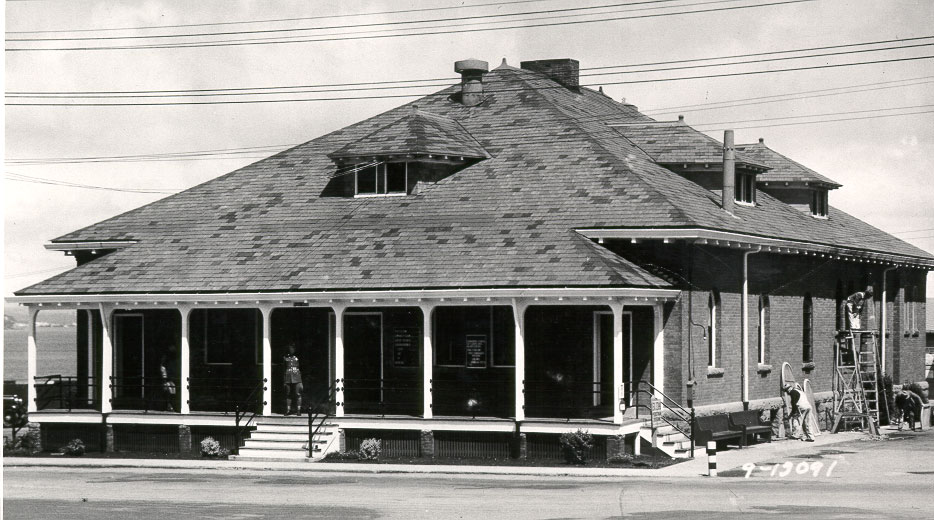 Then: 1940 – During World War I, draft resisters and suspected spies were imprisoned at the guardhouse. The building continued to function as a guardhouse during and after World War II. On January 15, 1946, five men actually escaped from the guardhouse.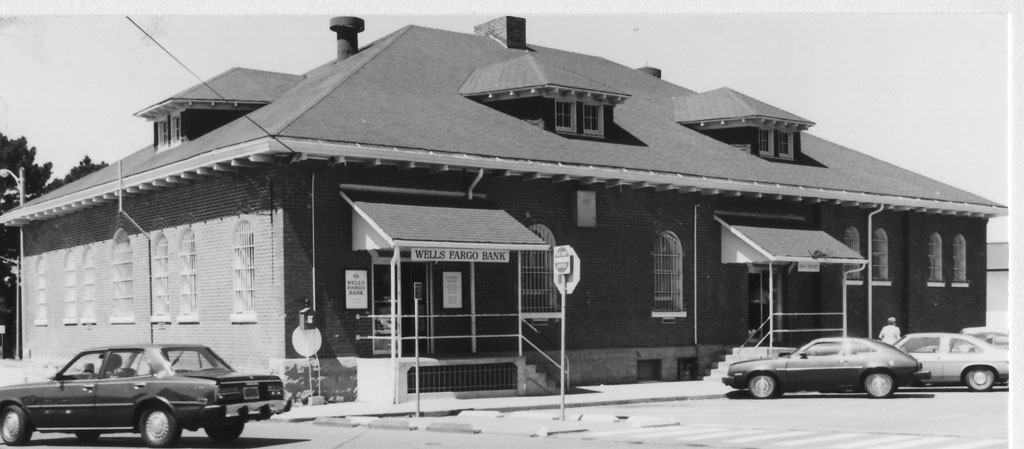 Then: 1981 – In 1951, the guardhouse was divided up and converted to a bank and a Post Office. The original porch was removed and side entrances were constructed. Through the 1960s, 70s, and 80s, there were several proposals to demolish the building.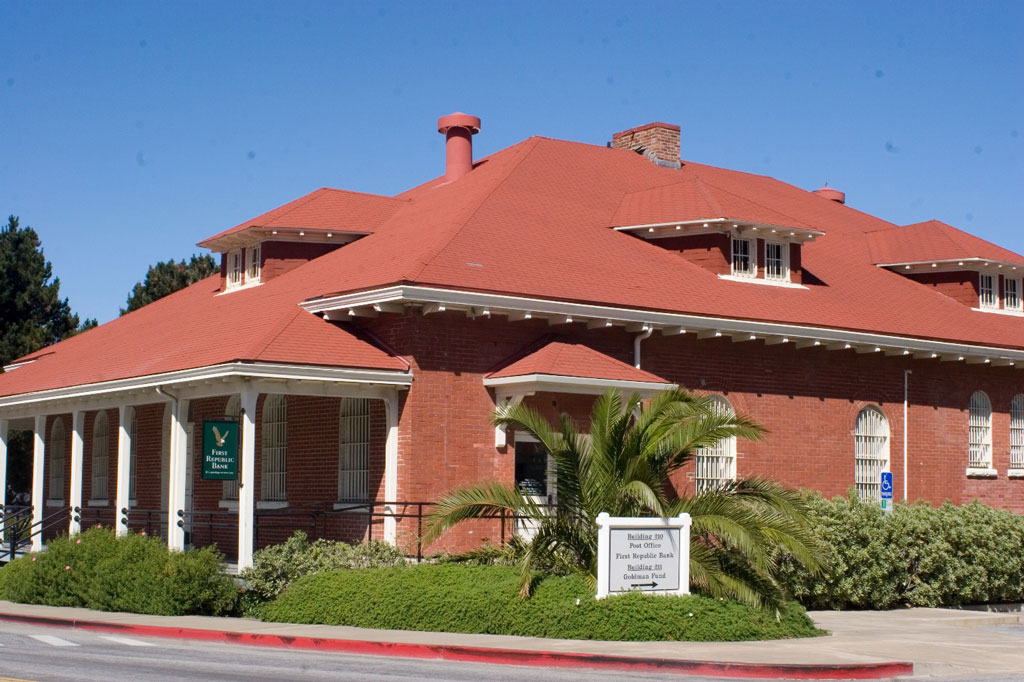 Then: 2007 – In 2001, the Presidio Trust rehabilitated the building, restoring key features such as the front porch and the historic central entrance. It housed the US Post Office and First Republic Bank for several years.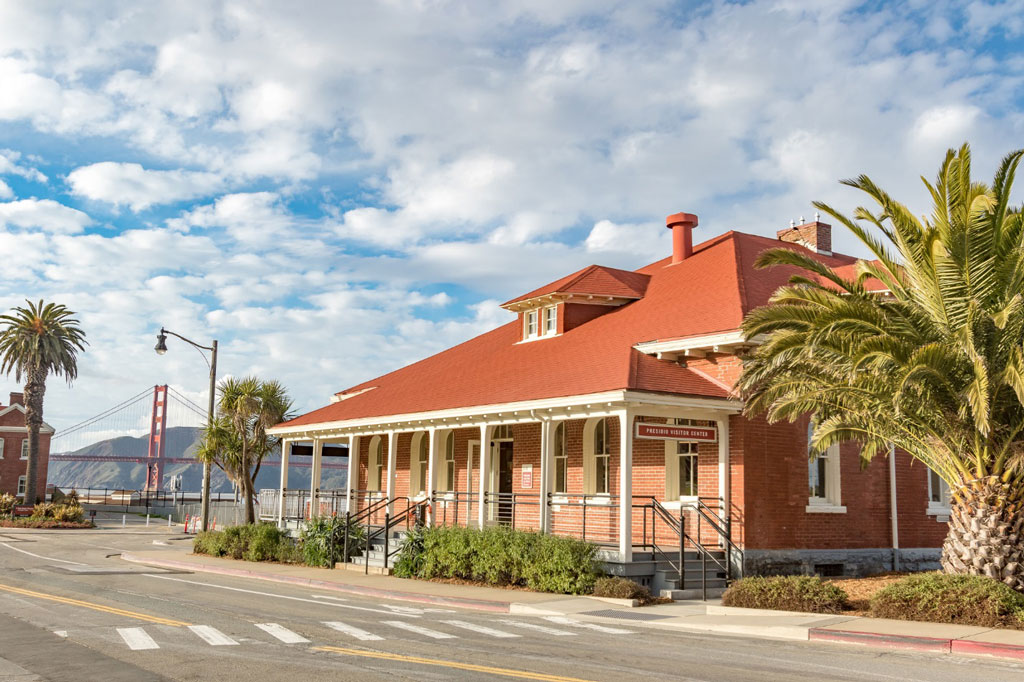 Now: February 2017 – The new William Penn Mott, Jr. Presidio Visitor Center formally opened to the public on Saturday, February 25. The Presidio Trust, the Golden Gate National Recreation Area in the National Park Service, and the Golden Gate National Parks Conservancy unveiled this new park gateway where visitors can grab a map, get ideas from helpful staff members, pick up a memento, and begin a great day in the Presidio.