Historically, the site known as MacArthur Meadow is part of the Tennessee Hollow Watershed. It has functioned as a wet meadow, collecting seasonal rains and filtering the water of three converging creek tributaries as the water makes its way to the bay. In the late 1880s, it was altered to meet the needs of a military post and is also well known as the spot where the Lovers' Lane boardwalk crosses the Tennessee Hollow Watershed.
In 2015, the Presidio Trust, the National Park Service, and the Golden Gate National Parks Conservancy began the meadow's restoration. Since our Planting Day kick-off that year, hundreds of community volunteers have worked to plant thousands of native plants in the site. This is one of the final steps in the ongoing, ambitious effort to restore the entire Tennessee Hollow Watershed, and creating a contiguous water way from the headwaters below Inspiration Point to the Crissy Field marsh, restoring the Presidio's vibrant habitats all along the way.
Check out our Volunteer page for opportunities to get involved in our restoration projects. >>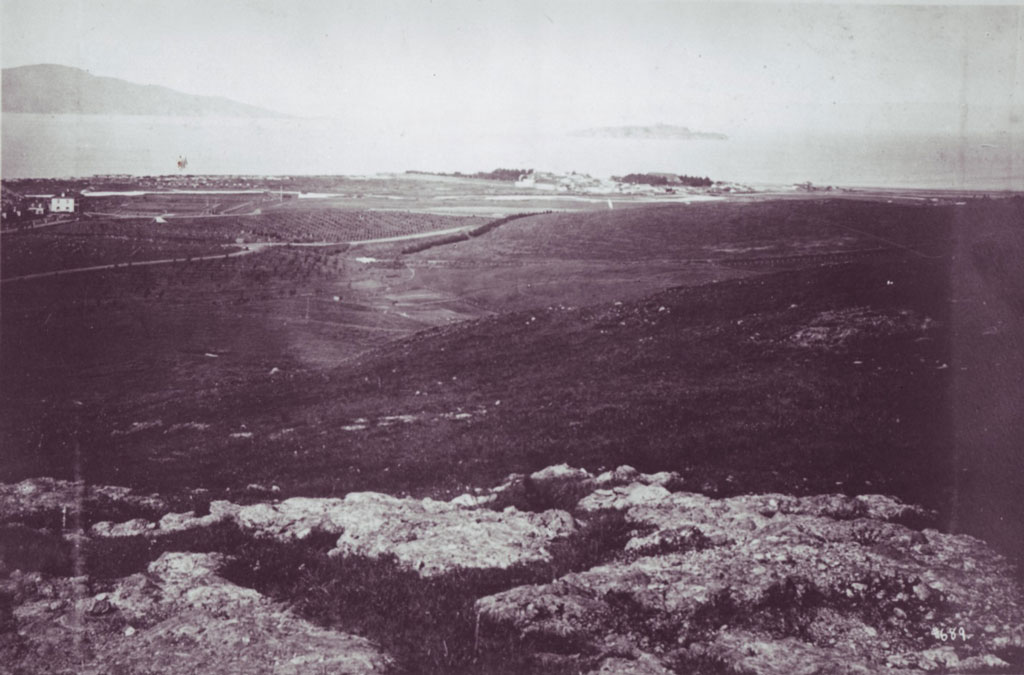 Then: 1886 ca. – Panoramic view of the Tennessee Hollow Watershed, including MacArthur Meadow, before tree planting took place in the Presidio.
Photo courtesy of San Francisco History Center, San Francisco Public Library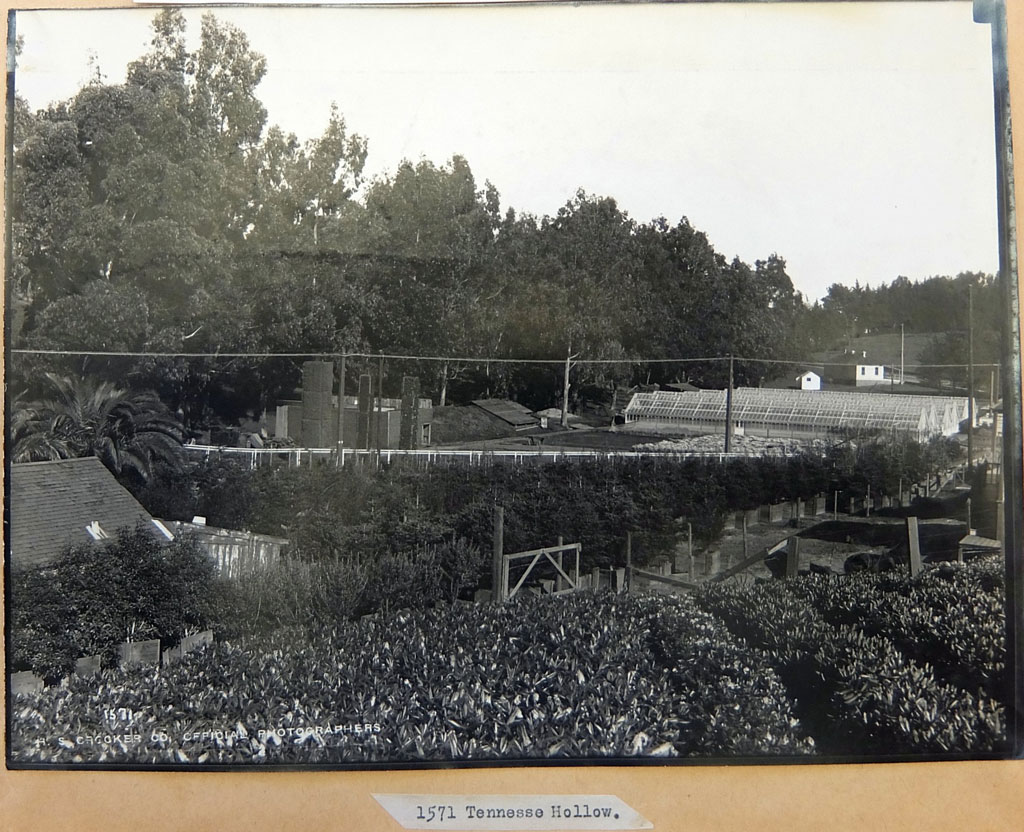 Then: 1914 ca. – Around the time of the Panama Pacific Exposition, surface water was ultimately diverted into underground channels, the site was filled in, and an important natural habitat was lost and there were greenhouses and nurseries built in MacArthur Meadow. Here's an exterior view.
Photo courtesy of the Bancroft Library.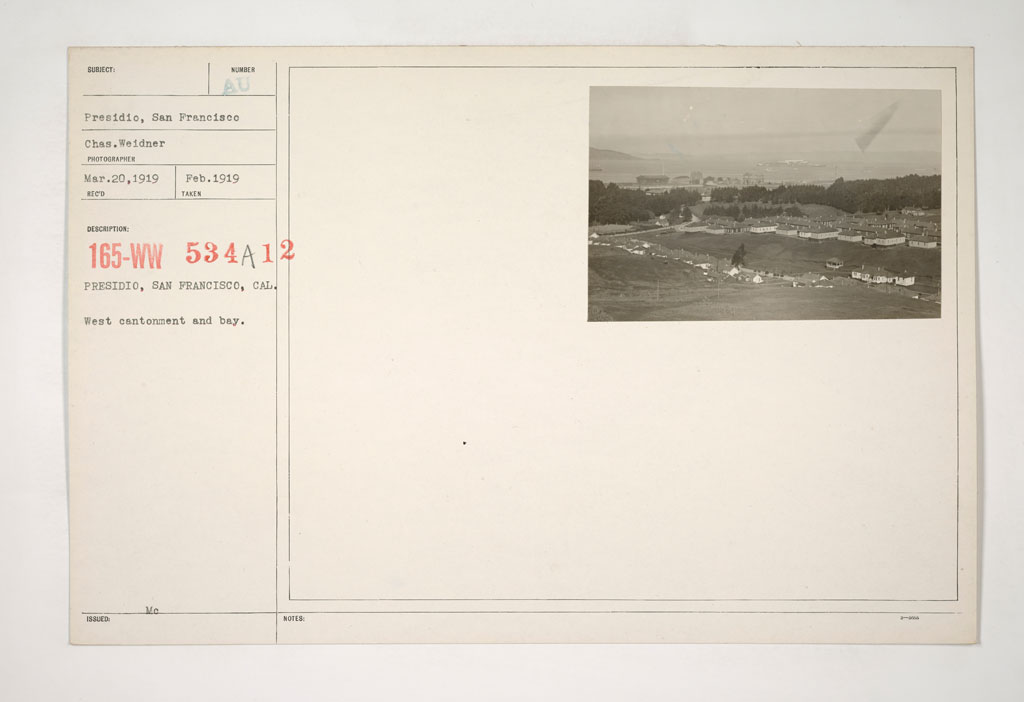 Then: 1919 ca. – Quarters and barracks in West Cantonment in MacArthur Meadow. Alcatraz, Oregon Building, and California Building are in background.
Photo courtesy of the National Archives.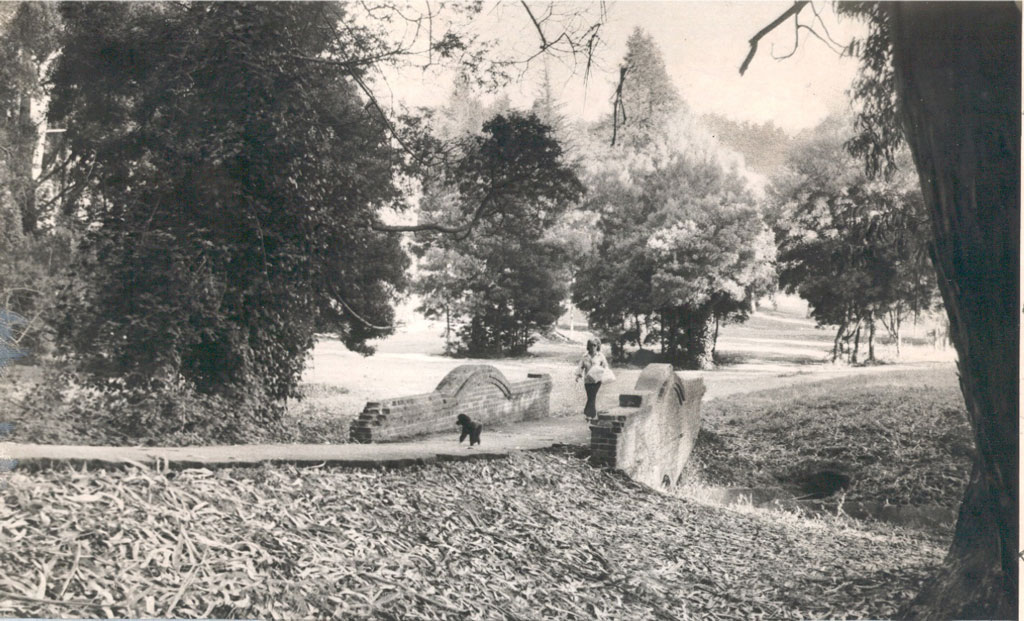 Then: 1976 – A woman taking her dog for a walk over the historic Lovers' Lane brick bridge in MacArthur Meadow.
Photo courtesy of the San Francisco Chronicle.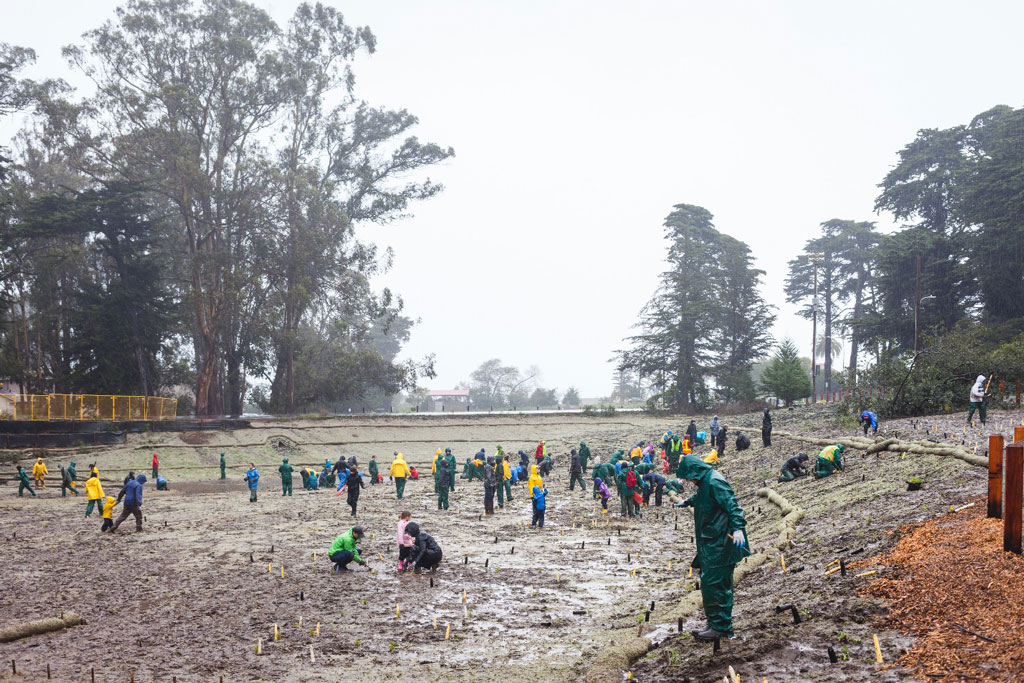 Then: December 10, 2016 –Volunteers planted over 1,500 wetland plants at MacArthur Meadow on a very wet Planting Day.
Photo by Featherweight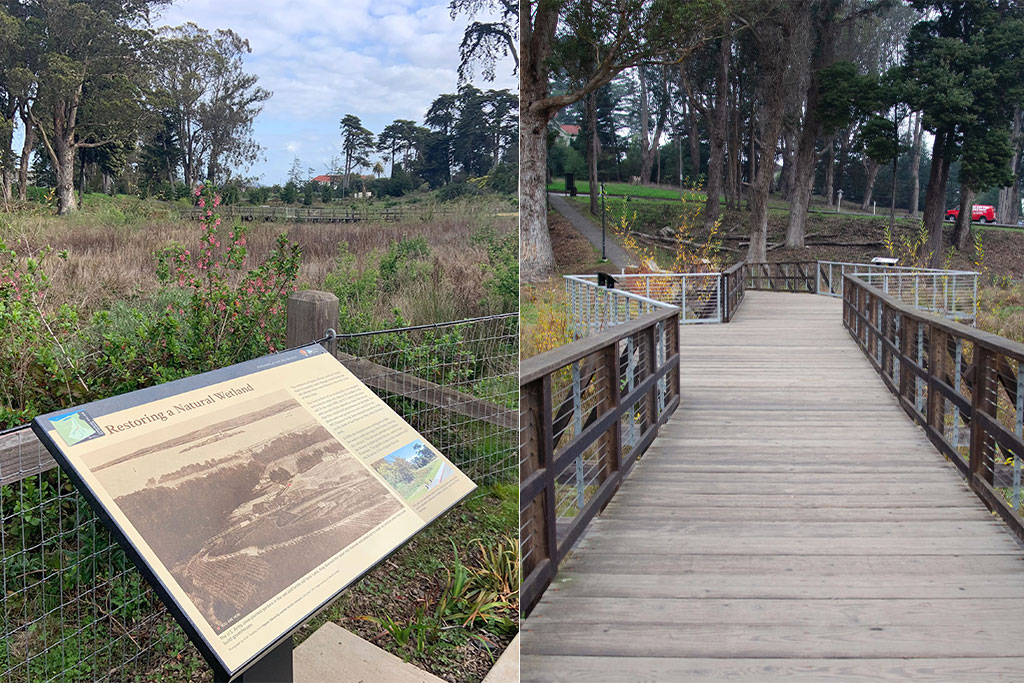 Now: MacArthur Meadow boasts a boardwalk leading to the historical Lovers' Lane Bridge, as well as flourishing native plants below.