The 1,500-acre Presidio we know today has its roots in the first small fort established under the Spanish flag in 1776 by the Juan Bautista de Anza Expedition – a party of 193 settler colonists who walked overland from Sonora, Mexico all the way to the San Francisco Bay and established the first military fort in the Presidio. This fort was initially named El Presidio de San Francisco, and is considered by many as the birthplace of San Francisco.
Remnants from the old adobe (mud-brick) buildings can be found inside and immediately around the Presidio Officers' Club on the Main Post. This site is still a hot spot for archaeology research today.
Let's take a look at El Presidio, then and now.
Then: 1792 – An artist conception of El Presidio in 1792, looking south.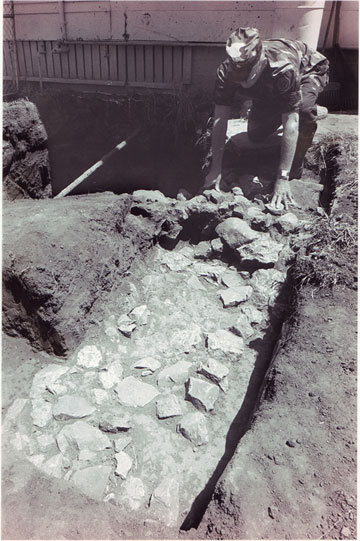 Then: 1993 – Just before the Army departed the Presidio, they discovered the foundations of the early Spanish fort. Shown here is Lieutenant Colonel Steven Fredericks, Chief of Public Affairs at the Presidio of San Francisco, behind Building 12 on Funston Avenue.
Photo credit: San Francisco Chronicle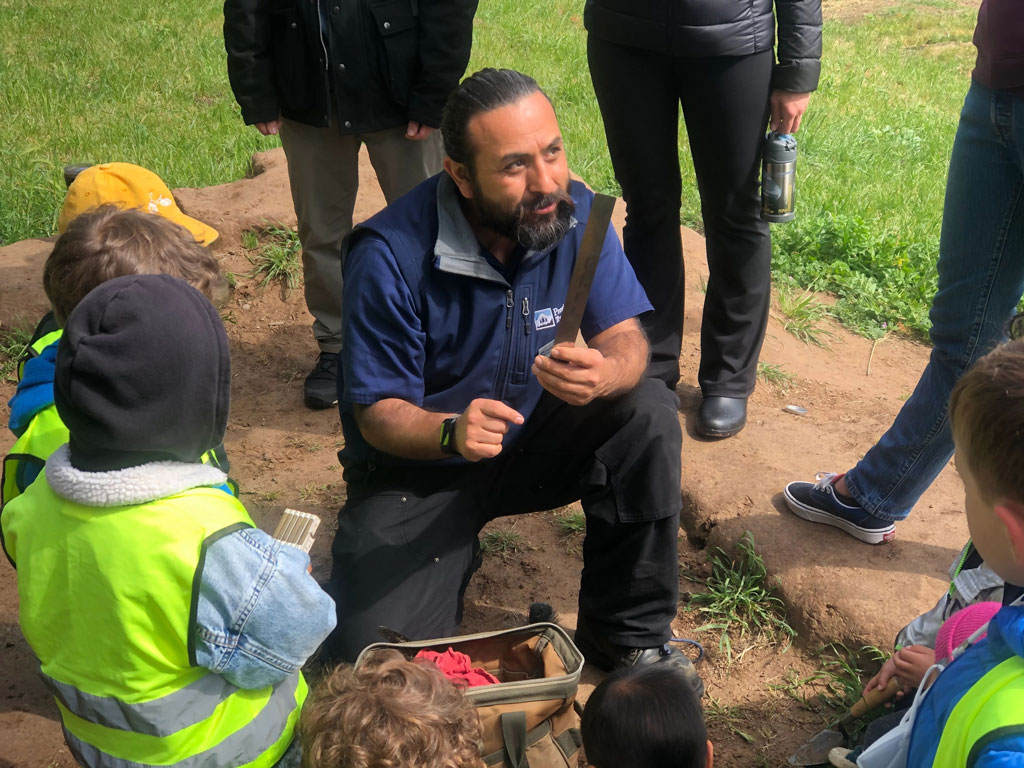 Now: Presidio archaeologists continue to conduct research at Pershing Square, located on the Main Post and situated within the western portion of the circa 1815 Spanish-colonial El Presidio quadrangle. So far they've discovered the well-preserved remains of officers' quarters from Spanish and Mexican periods. They continue to look for evidence of colonial life with a special focus on the social lives of the women, children, and indigenous laborers who lived at the fort and whose stories are not captured in the traditional historical record. Visitors are invited to witness archaeology in action every Friday and Saturday, 11 am to 2 pm, from May through October.
​