​There's no doubt that on any given day, you'll see hundreds of cyclists spinning their way across the Presidio's 15 miles of bike paths, bike lanes, and multi-use trails. But you may be surprised to learn that people have been enjoying two-wheeled adventures here for a century and a half. In fact, local bicycle clubs met up to ride through the Presidio as early as 1882! The Army also did some experiments with using bicycles in large numbers in the 1890s, but they never caught on like they did in Europe.
Let's walk through time for a glimpse of bikes and bicyclists from a few different eras of Presidio history.
​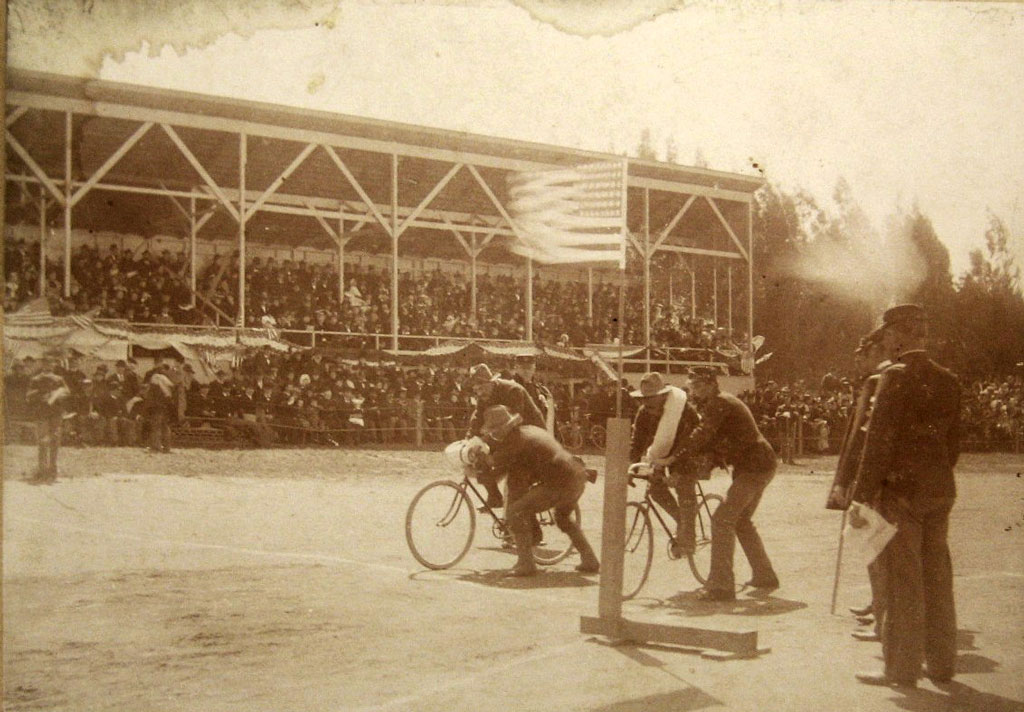 Then: April 1897 – A military tournament of athletic events was held from April 19 to April 22, 1897 on the site where the Thoreau Center for Sustainability is located today. The event attracted 10,000 visitors a day, making it one of the largest events in the Presidio to that date. It included three different bicycle races – the 440-yard race, the two-mile race, and the 880-yard race. The two competitors pictured above, Private Roberts of the Third Artillery's Batter E from Fort Mason and Private Vann of the First Infantry's Company A from the Presidio, are from the 880-yard race. The strap holding Roberts' rifle broke on the quarter stretch and his rifle became entangled in his wheel, allowing Vann to win, but Fort Mason would go on to win the overall tournament. Courtesy of the Golden Gate National Recreation Area, Park Archives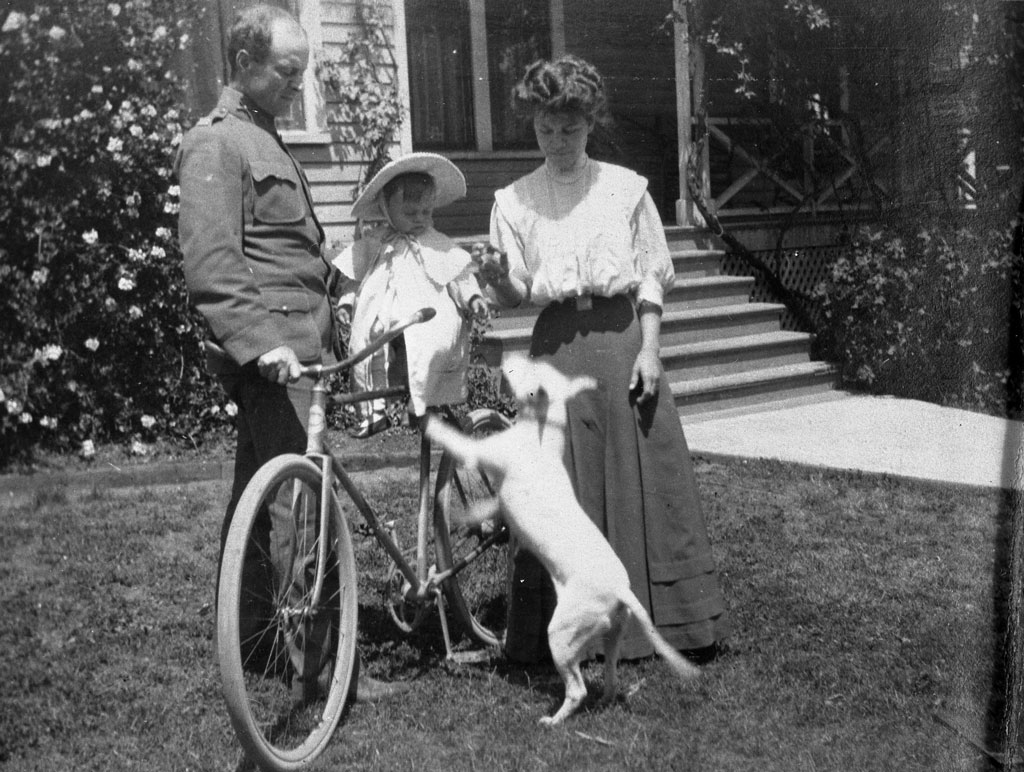 Then: Circa 1908 – Captain Edwin C. Long, wife Georgene, and their son, Edwin, Jr., with their dog and bicycle on the lawn of their Funston Avenue quarters. Captain Long was the personal aid to Brigadier General Frederick Funston in 1905. Courtesy of the Golden Gate National Recreation Area, Park Archives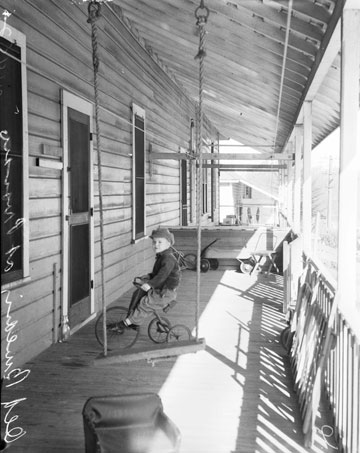 ​Then: 1937 – A child takes a ride on the front porch of the servicemen's quarters. Courtesy of Fang Family San Francisco Examiner photograph archive, The Bancroft Library, U.C. Berkeley.
​​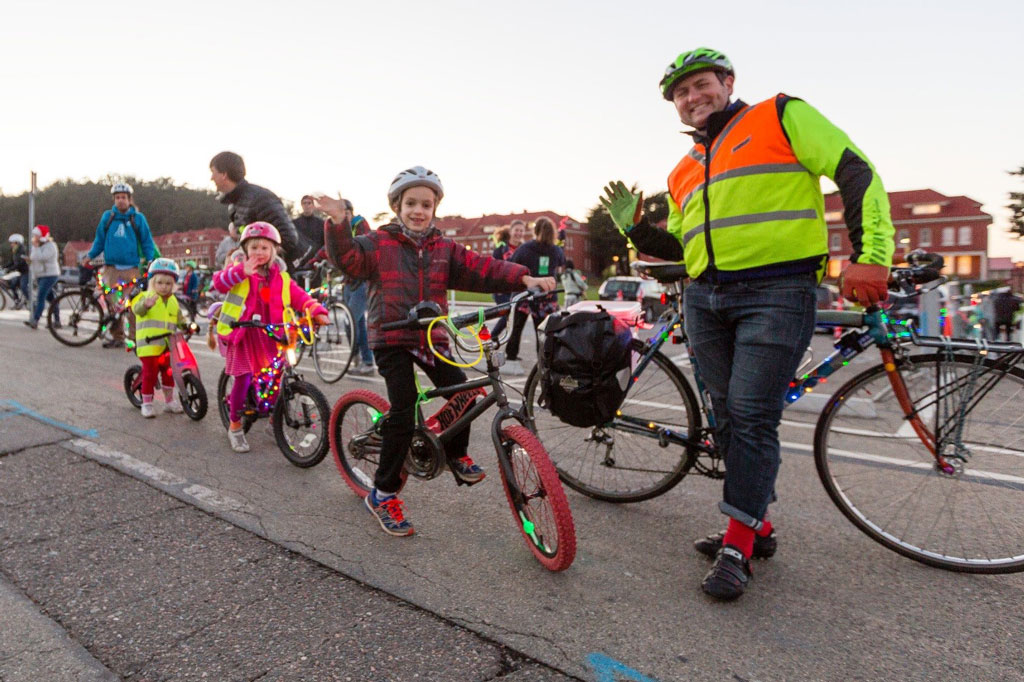 Now: December 2015 – The Presidio Trust and Presidio YMCA host their very first Family Bike Parade. Charity Vargas Photography ​​
Have Your Own Presidio Biking Adventure!
Learn more about biking in the Presidio >>
View the Presidio's network of hiking and biking trails >>