Throughout the Presidio's history, people have found ways to race their way through the park. Whether it be by foot, bike, or car, the Presidio is a wonderful place to exercise your competitive spirit!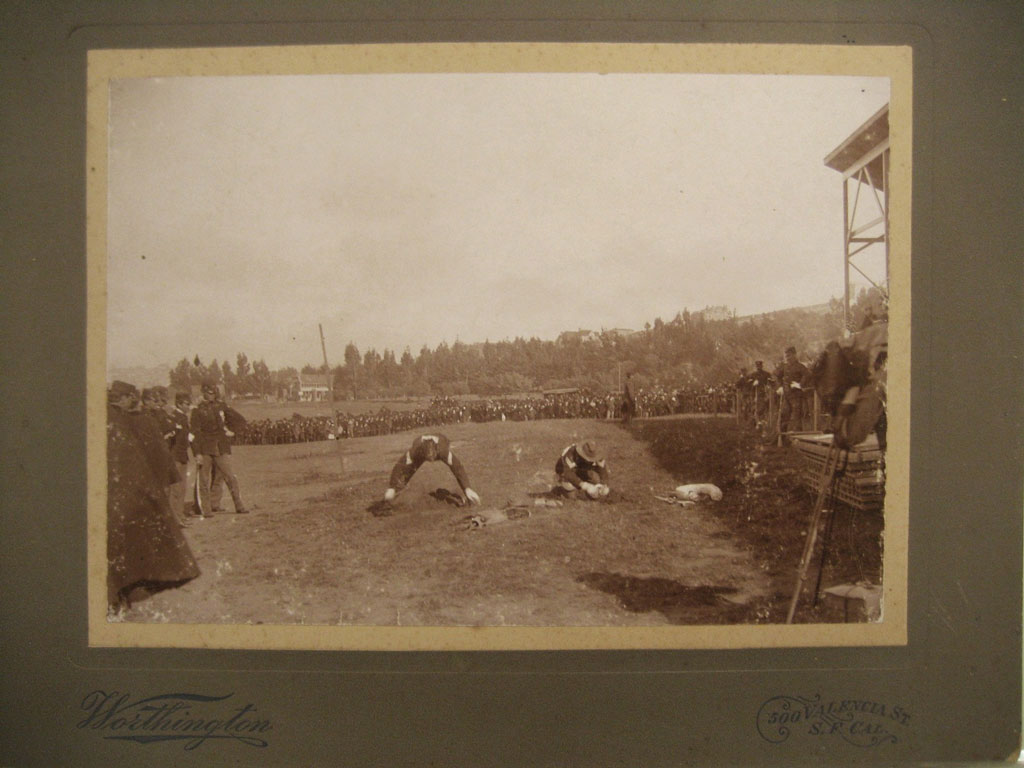 Then – 1897: From April 19 to 22, 1897, soldiers from all posts in the Department of California participated in a four-day military tournament in the Presidio held on the parade ground where Letterman General Hospital was later built. The race seen in the photo above was the hasty entrenchment race, where soldiers were given five minutes to dig a trench with their bayonets. Private Burke of Company A, First Infantry won. There were around 7,000 spectators watching the race that day.
Photo Credit: Golden Gate NRA, Park Archives, Charles A. Ryan Photo Collection, GOGA-3387.021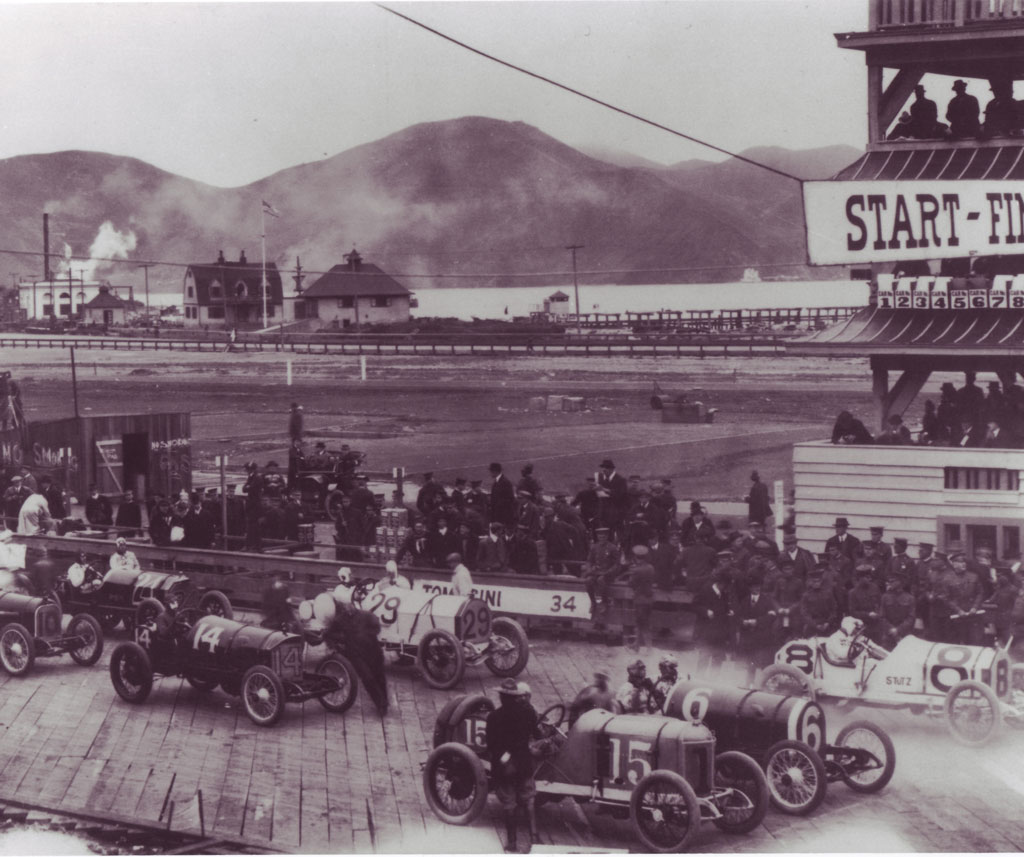 Then – 1915: Seen here is the American Grand Prize race at the Panama Pacific International Exposition racetrack. The starting line was right here in the Presidio at what we now call Crissy Field.
Photo Credit: From Golden Gate NRA, Park Archives​​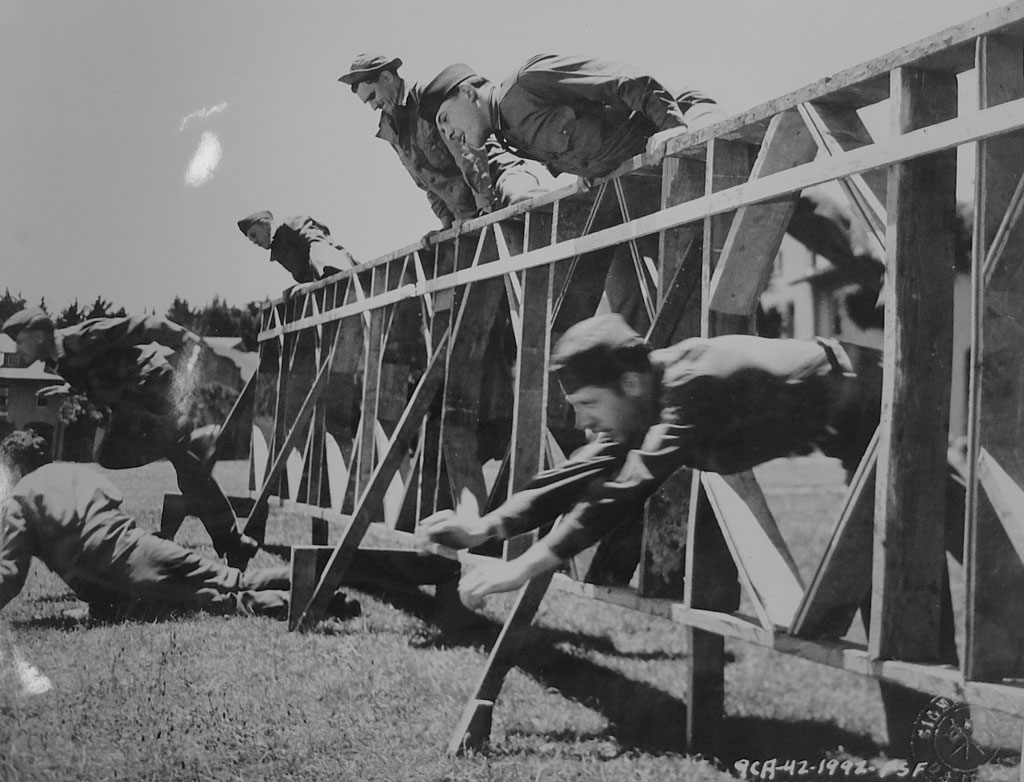 Then – 1942: This is the finish line of the Harbor Defenses of San Francisco obstacle course at the Fort Winfield Scott parade ground in the Presidio. This obstacle course was a training for members of the U.S. Army's Coast Artillery Corps during World War II.
Photo Credit: National Park Archives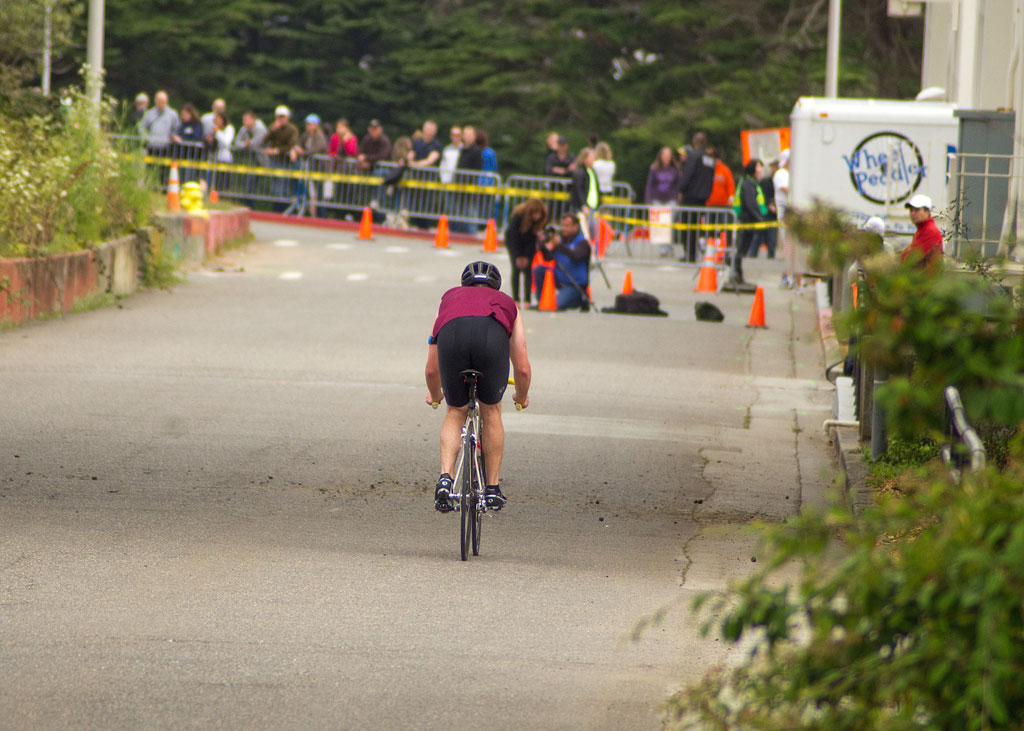 Then – July, 24, 2011: The Alcatraz XXXI Escape from the Rock Triathlon included a swim from Alcatraz and the infamous Double Dipsea, a 13.7 mile trail run in Marin, with a bike ride thrown in to connect the two races. The bike portion was held in the Presidio with a ride through Fort Scott.
Photo Credit: Brian Vahey
​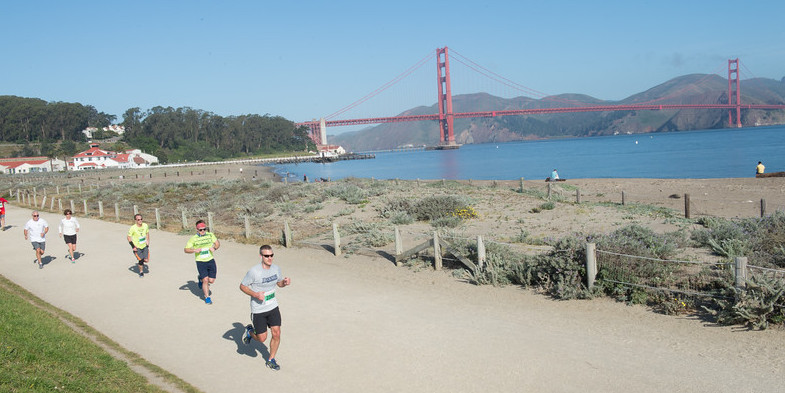 Now – April 2015: This is the "Levi's Presidio 10" for the Guardsmen organization. More than 4,000 runners participated in this 10 mile run that finished at Crissy Field.