Several years ago, Presidio Golf Course started a Women's Golf Club, which has grown to over a hundred members. It's by far the largest women's club at a public San Francisco Golf Course. "The group is diverse, welcoming a mix of ages, ethnic backgrounds, and experience levels," Dede Moriarty, PGA President, NCPGA – who runs the club – shared.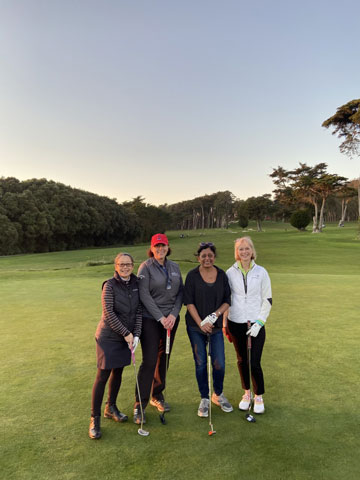 Benefits of the Women's Golf Club
A few benefits of being a member of the Women's Golf Club? "Starting times are reserved two days a week for the group, and free clinics are scheduled several times a year," Dede said.
The club also offers "Get Golf Ready" clinics – a fun and affordable introduction to the game of golf and, with 20 to 30% of women in these clinics, they're a great way to make connections and create future golfing friends with other women.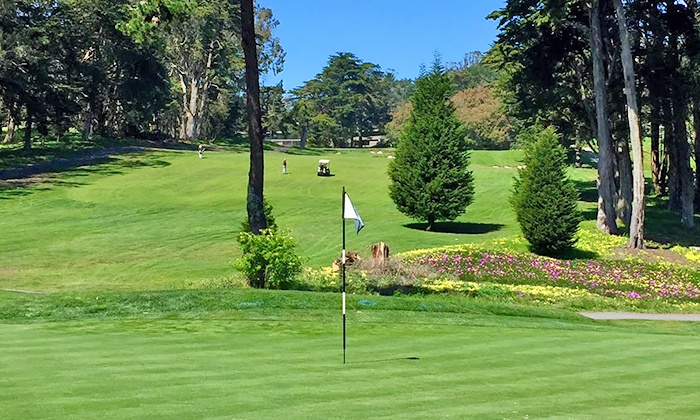 Professional Staffing
According to Dede, "The Presidio Golf Course is a great place to play golf – the Presidio Pro Shop is always stocked with women's apparel, shoes, gloves and equipment. Should women need rental clubs, they sell all the current equipment, again sending that important welcome message to women golfers." Also, the Presidio Golf Course is the only golf course in Northern California that has three female professionals on staff. "It's hard to overestimate how important it is for women and girls to see other women in the pro shop and at the lesson tee," Dede shared.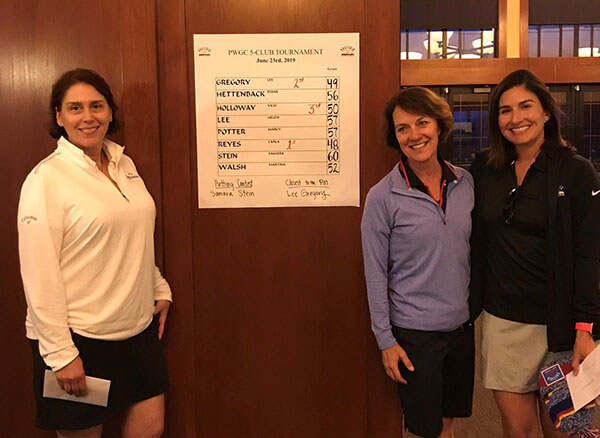 "Girls that Play" Ages 7-12
In addition to adult clinics and one-on-one instruction for adults, there are several K – 8 and girls high school teams that practice and play at the Presidio Golf Course. "Last year a 'Girls that Play' program was started by the Presidio Women Pros for girls 7 to 12 years-old," Dede explained. "It filled up in one day with the goal of creating a fun, informative program that encourages these young people to become lifelong golfers and future adult golfers that will enjoy the golf course."
Like all clinics, the "Girls that Play" program is on hold at the moment during the pandemic, but Dede said, "We're all looking forward to starting these programs again and expanding what we offer to girls and women of all ages."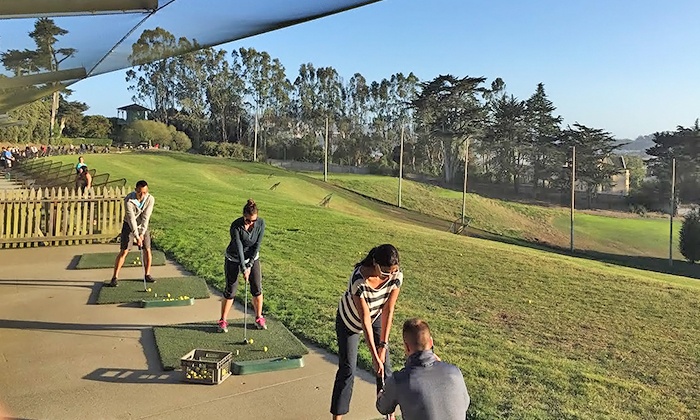 Private Lessons
Dede offers lessons at the Presidio Golf Course. "As a long time golfer and one of the few female PGA members in Northern California, it's wonderful to see all the women, especially the young adults and kids, getting to spend time at the Presidio Golf Course as it's a very special place within San Francisco," Dede said.
Learn more about Presidio Golf Course >>