Thanks to the recent much-needed rainfall, the Presidio is lush and green, making this the perfect time to get out and get active in the park. If you're looking for ways to get moving in the Presidio in the new year, we have a few suggestions for you.
Get Rolling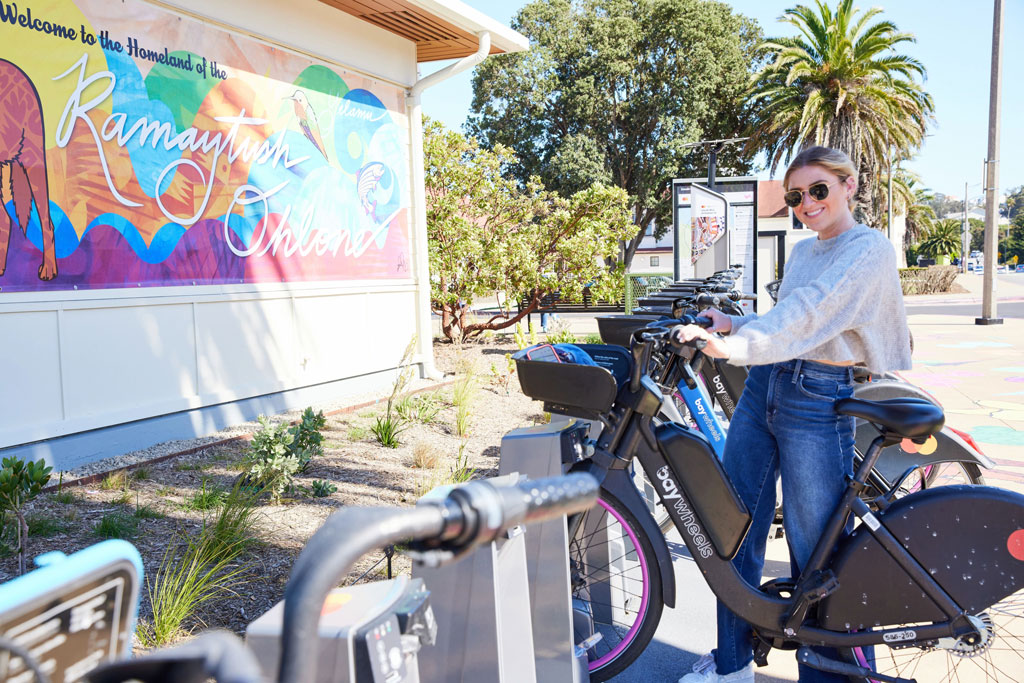 Rent a bike from Presidio Sports Basement, get geared up at Roaring Mouse Cycles, rent an Electric Bike, or bring your own bicycle and take an epic ride on the park's 25 miles of bikeways. Bike racks and bike lockers are located at Presidio Tunnel Tops. Bay Wheels Bike Share stations with classic bicycles are located near Presidio Visitor Center and the Outpost play area.
Learn more about biking in the Presidio >>
Get into the Flow of Things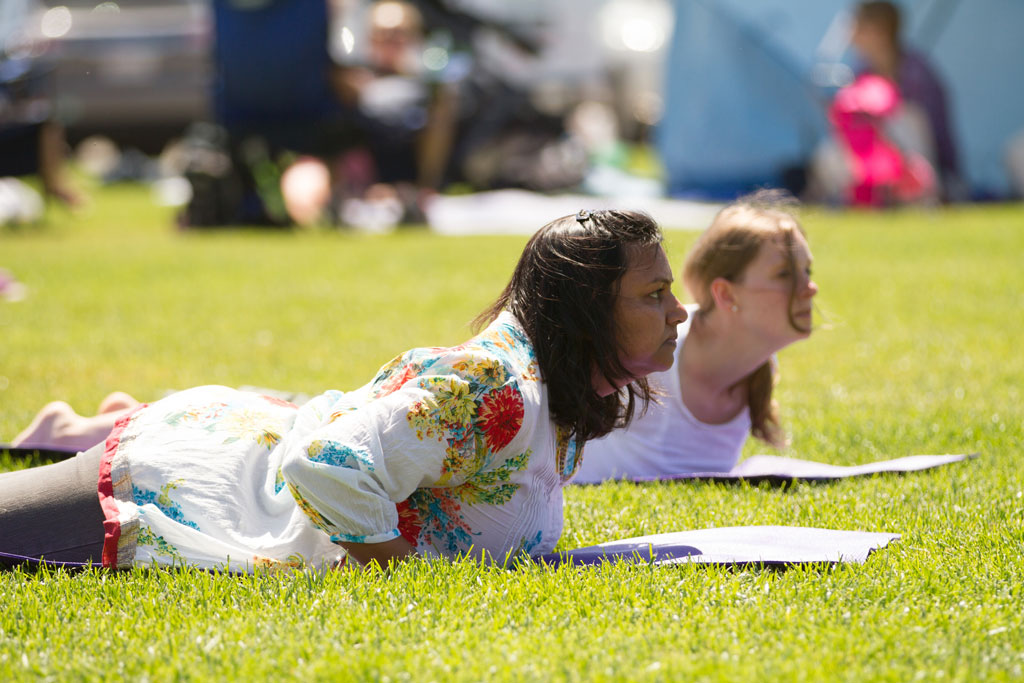 There's more than one place to say "Namaste" at the Presidio. Baptiste Yoga, A Body of Work Studio, Movement (Formerly Planet Granite), and the Presidio Community YMCA offer regular classes. If you want to get the little ones into the pose, It's Yoga Kids is the place to get started. And if an affordable alternative is what you're after, Presidio Sports Basement offers free virtual classes for both adults and families.. Grab your mat!
Hit the Main Parade Lawn to practice some sun salutations outdoors with a view >>
Get the Littles Moving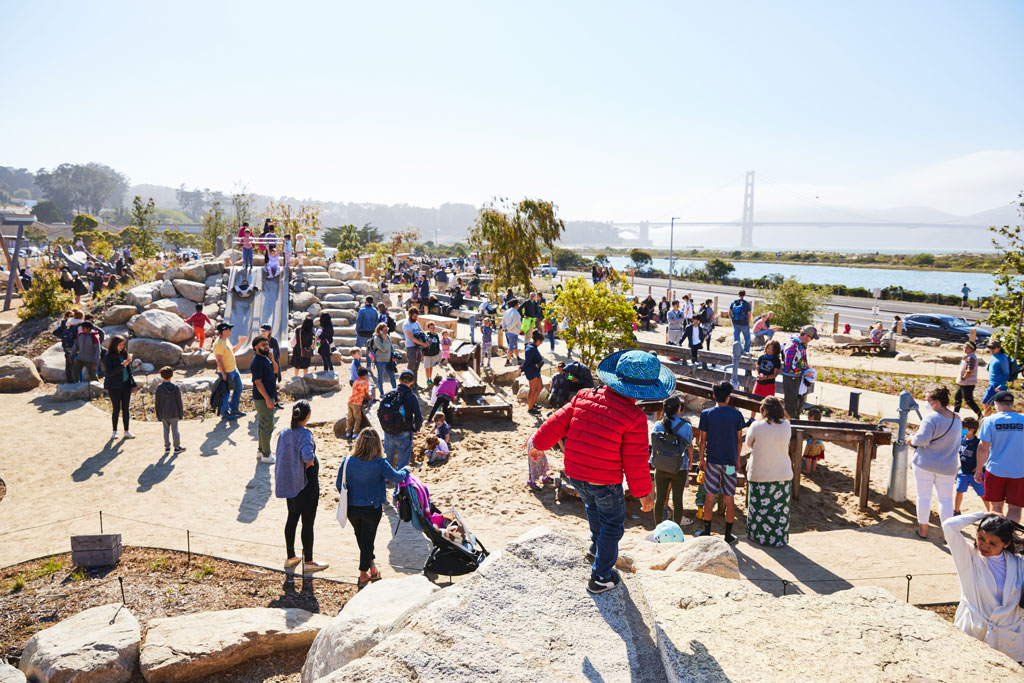 There are plenty of ways to help the kids burn off some energy – whether it's on the park's trails, playing at the Outpost – the two-acre nature play space located at Presidio Tunnel Tops, learning how to ride through the YBike Presidio training program, taking a swim lesson at La Petite Baleen or the Presidio Community YMCA, or bouncing at House of Air. You can also throw a ball around on the Main Parade Lawn or head over to Presidio Wall Playground, a favorite spot for a picnic lunch and bathroom break.
Learn more about all the great kids and family activities in the park >>
Try Something a Little Different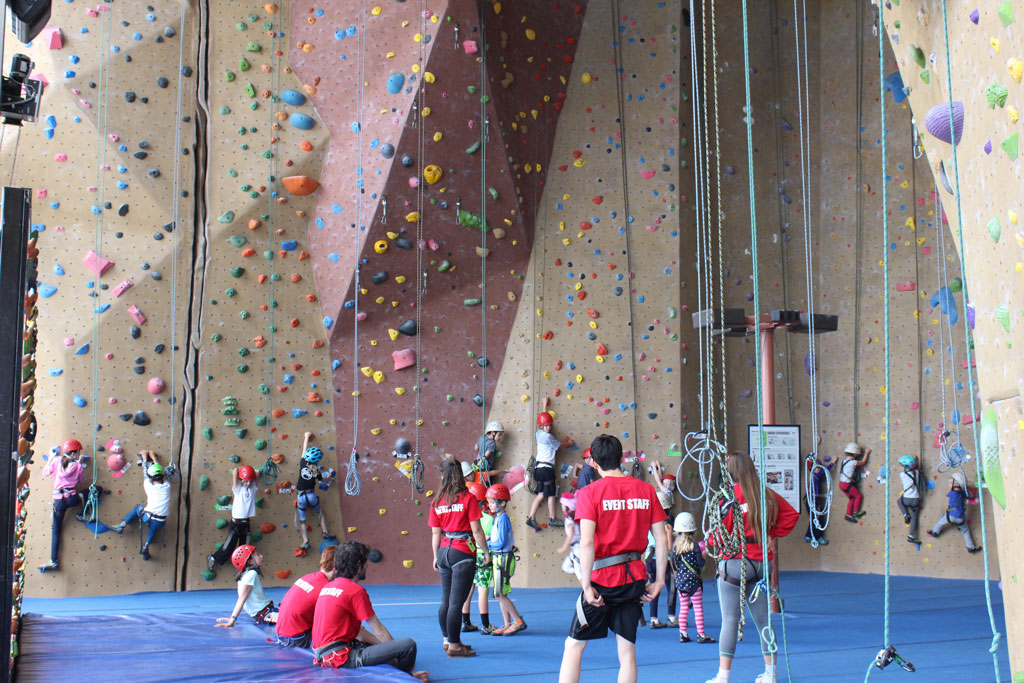 Tired of your everyday workout? Try something different in the Presidio. From rock climbing (and yoga and fitness!) at Movement (formerly Planet Granite); to personal training and fitness evaluation services, acupuncture, massage therapy, Pilates, and community health and wellness lectures at Presidio Sports + Medicine; to playing 18 holes at Presidio Golf Course, we've got it all.
Visit our Recreation and Wellness page to learn about places to go in the Presidio to get healthy >>
A Trail that is Welcoming to All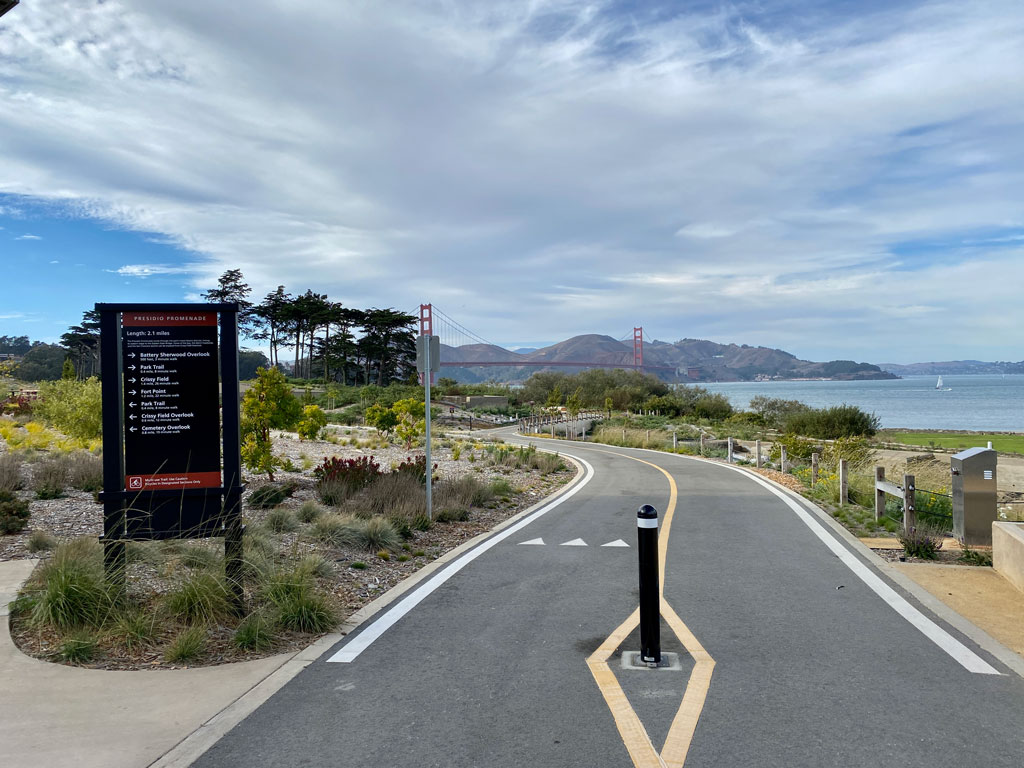 If you're looking for an accessible trail that blends history, nature, and incredible views of the Golden Gate Bridge, Angel Island, and Alcatraz, look no further than the Presidio Promenade trail. It now connects to Battery Bluff, a six-acre spot recently built on top of the western set of Presidio Parkway tunnels. Here you'll find 60,000 native and ornamental plants that bring seasonal color and life to the park and some of the best views in the Presidio. From here, you can connect to other top attractions in the park.