It's not too late to capture your perfect holiday card photo. Here are six great Presidio places with jaw-droppingly beautiful backdrops.
1. Andy Goldsworthy's Wood Line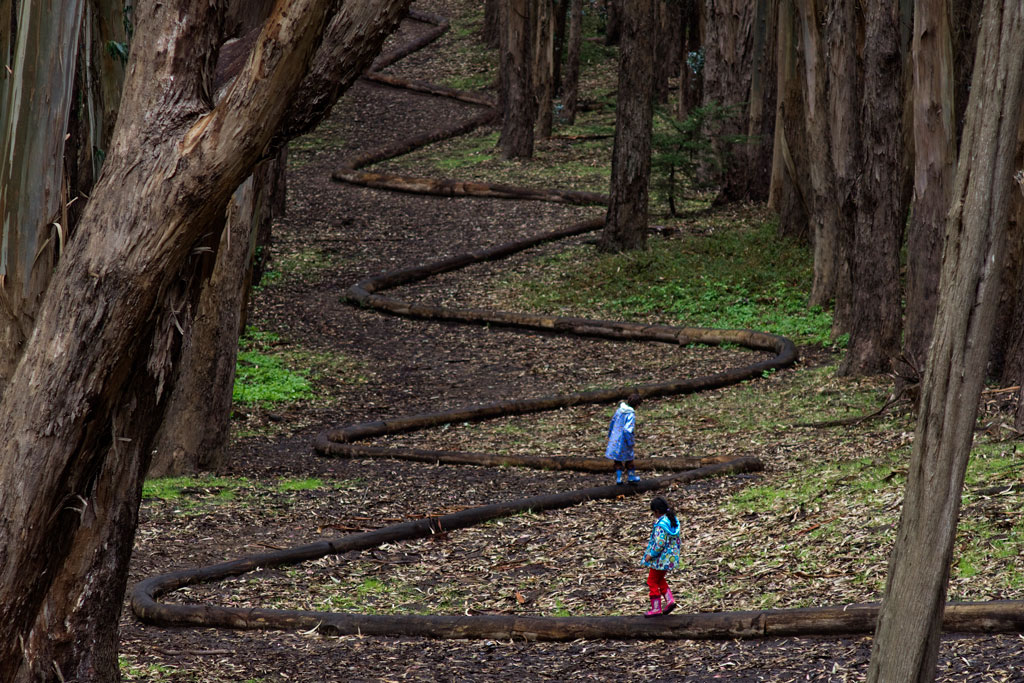 Did you know the Presidio is home to the four pieces of work by Andy Goldsworthy, one of the world's most renowned artists? Wood Line is a favorite, and it's located in a eucalyptus grove steps away from Lovers' Lane. This is a great spot to bring the kids, and it's a popular setting for wedding portraits. It's also one of the prettiest settings in the park, and a lovely spot for a holiday photo.
2. Batteries to Bluffs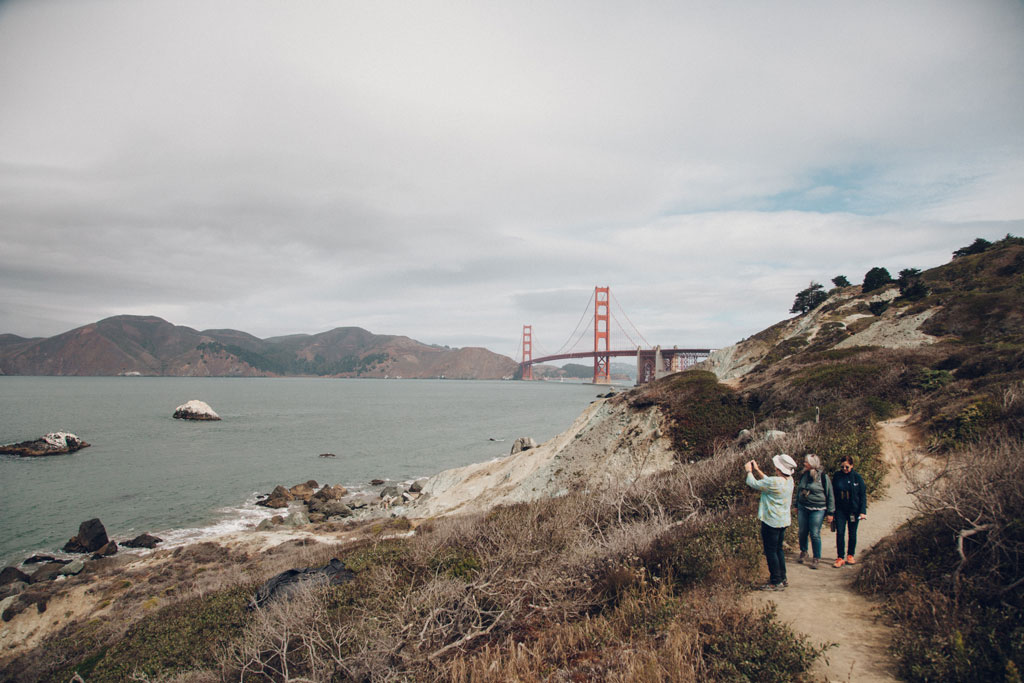 If you're looking for a setting with views of the Pacific Ocean, the Marin Headland, and the Golden Gate Bridge, look no farther than the Batteries to Bluffs Trail. It's set above Baker Beach and surrounded by rugged coastal bluffs – it's a great spot for a sunset portrait.
Learn more about the Batteries to Bluffs Trail >>
3. Inspiration Point Overlook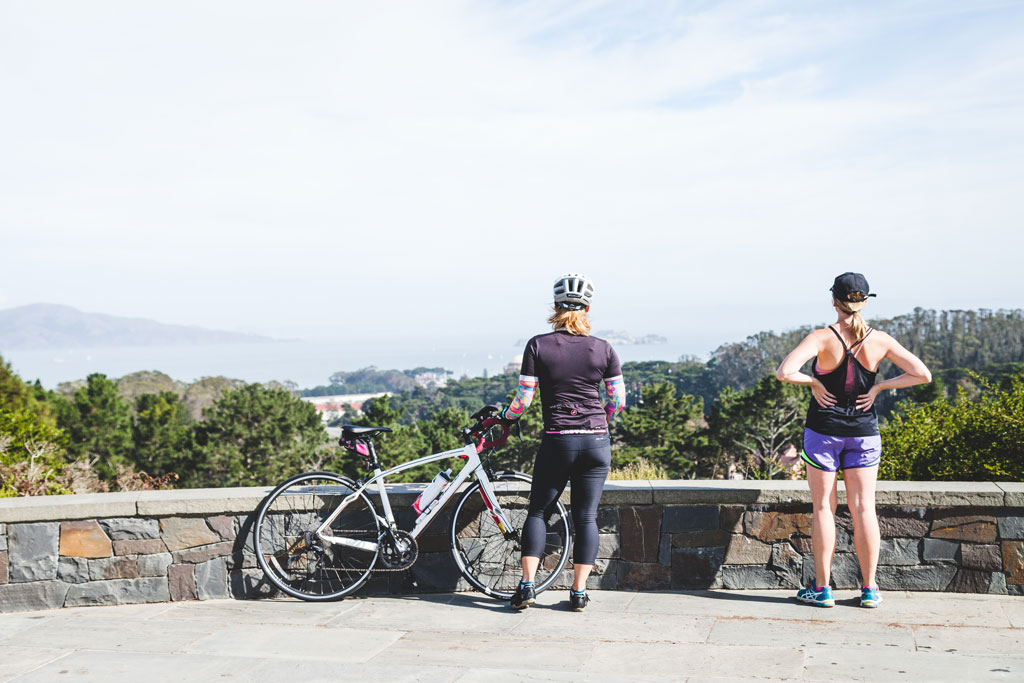 At Inspiration Point Overlook, you'll find panoramic views of the San Francisco Bay – including Alcatraz and Angel Island. With the Presidio forest in the background, the view is truly inspirational.
Learn more about Inspiration Point Overlook >>
4. Crissy Field Overlook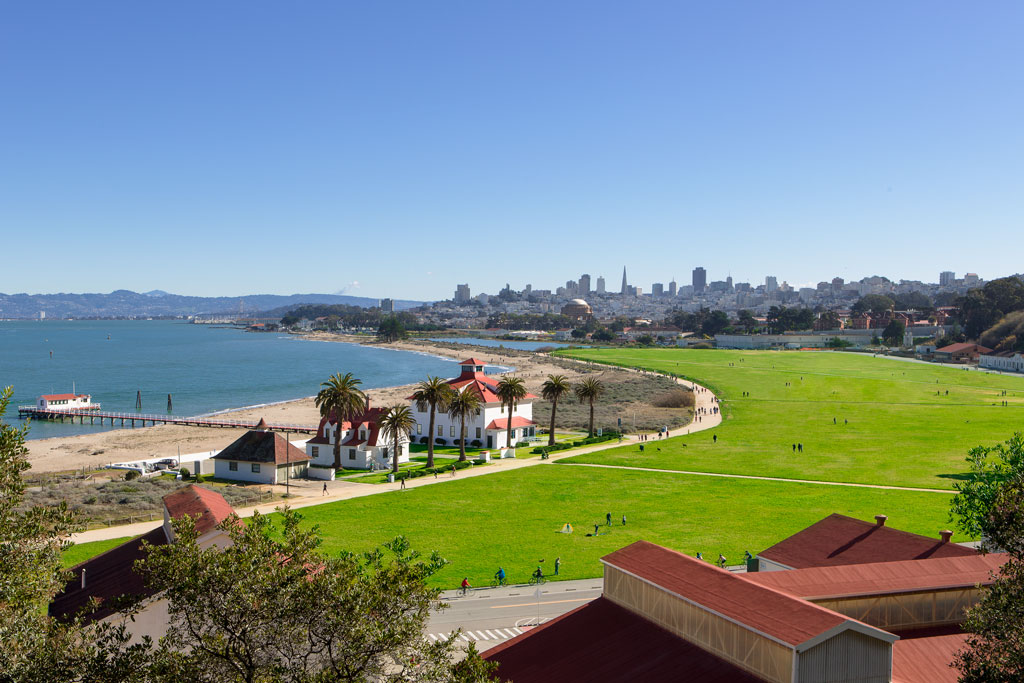 Where can you get a glimpse of the Presidio's northern waterfront, Alcatraz, the San Francisco skyline, and even the Bay Bridge? A snap from Crissy Field Overlook provides a setting that features some of San Francisco's most iconic places.
Learn more about Crissy Field Overlook >>
5. Presidio Officers' Club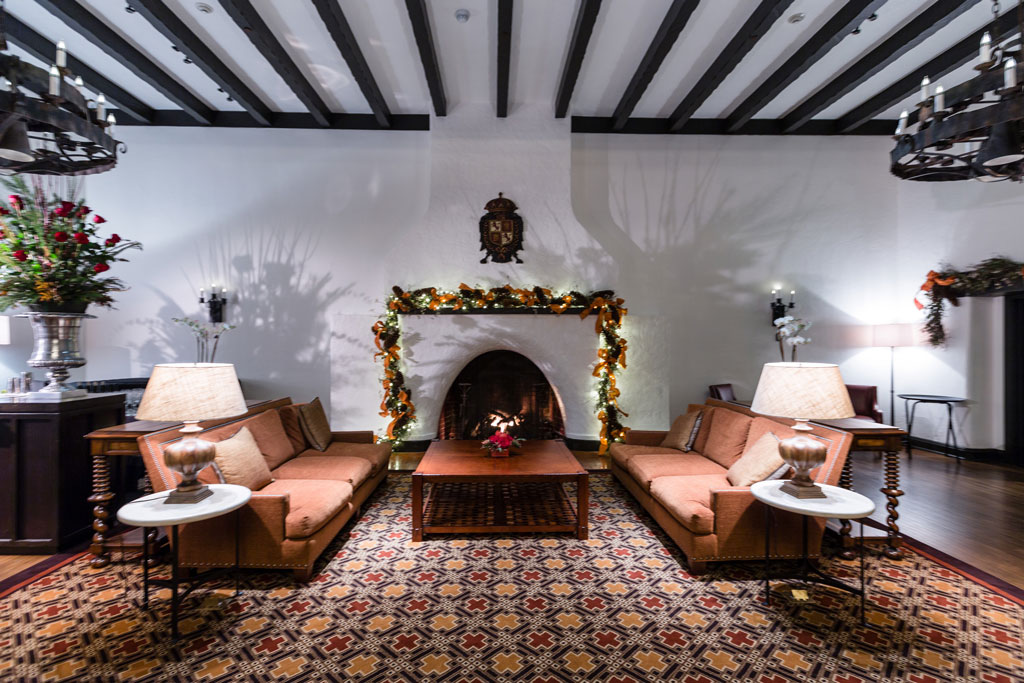 Nothing says "home for the holidays" like a roaring fire. You can find one inside the Presidio's most historic structure, the Officers' Club. Its Moraga Ballroom (pictured above) will soon be all dressed up with seasonal garlands – it's a wonderful place to capture the spirit of the holidays.
Learn more about the Presidio Officers' Club >>
6. Fort Point
It's true – you won't be the first to capture Fort Point's stunning architecture (Alfred Hitchcock filmed parts of Vertigo here), but this is one of the most easily recognizable spots in the park. If you're a fan of history, architecture, and phenomenal views, this is a great setting to capture the perfect family photo.