From the first woman to serve as Speaker of the US House of Representatives to the first African American superintendent of a national park, many individuals throughout history have had a profound impact on the Presidio and the National Park Service. Meet these five icons and learn about their connections to the Presidio.
Ansel Adams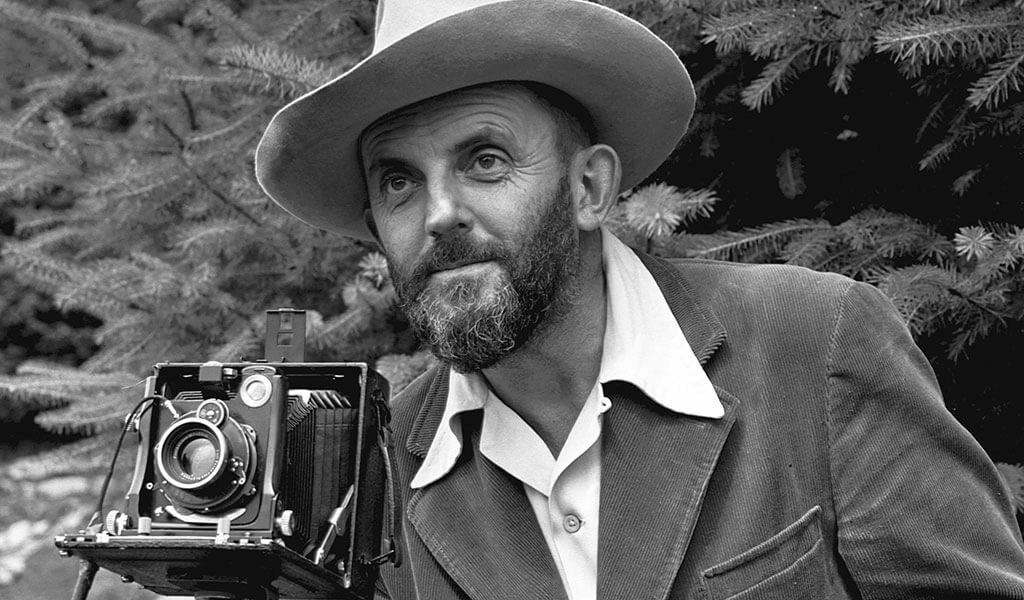 Did you know environmentalist and nature photographer Ansel Adams first cultivated his love for wilderness here in the Presidio? Born February 20, 1902 in San Francisco's Western Addition, Adams moved to the southern edge of the Presidio in 1907. One of his favorite haunts as a boy was the Presidio's very own Lobos Creek. He also loved exploring the nearby coastline, from Baker Beach to the rocky cliffs of Lands End. He took his first trip to Yosemite National Park in 1916 – over 100 years ago! This is when he first began taking photos of the park. Today, his black and white photos of Yosemite are iconic, revealing what California once looked like. As a conservationist, he used his images to promote Sierra Club goals, inviting visitors near and far to love, appreciate, and care for our natural environment.
Get inspired at Ansel Adams' old stomping grounds at the Presidio's Lobos Creek >>
Charles Young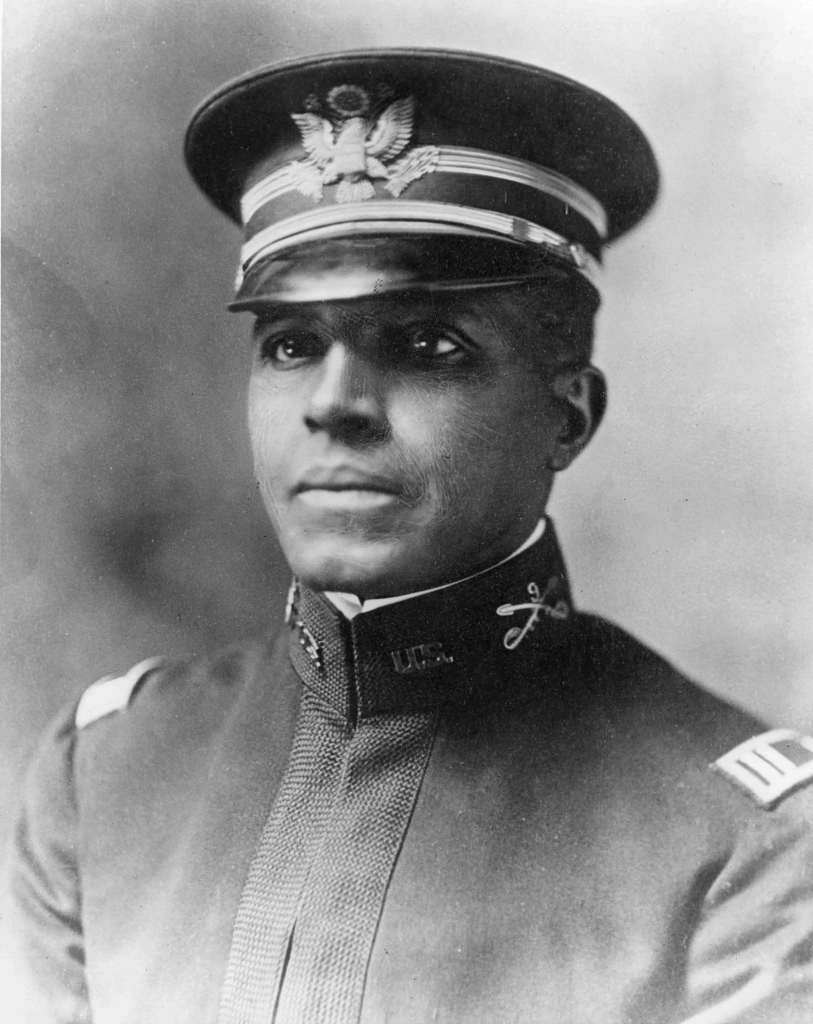 In 1866, Congress established four all-black regiments: the 9 th and 10 th Cavalry, and the 24 th and 25 th Infantry. Located all over the country, they fought campaigns against native tribes, pursued bandits, improved roads, scouted and mapped frontier lands, and were some of the first "guardians of our national parks." These soldiers were called "Buffalo Soldiers." According to legend, this name came from Native Americans who revered the buffalo and used this name as a sign of respect toward these soldiers.
Starting in 1899, all four Buffalo Soldier regiments passed through the Presidio. The highest-ranking Buffalo Soldier to be stationed here was Colonel Charles Young, who arrived in 1901 and overcame hardships, racism, and adversity to become a diplomat and civil rights leader.
Born in 1863 to enslaved parents, in the summer of 1903 he was appointed acting superintendent of Sequoia and General Grant national parks, becoming the first African American superintendent of a national park. He served as captain of the Buffalo Soldiers 9 th Calvary, leading his troops from the Presidio to Sequoia National Park, where they spent the summer developing trails, managing road construction, and protecting the park from grazing and poachers. In his final report on Sequoia National Park to the Secretary of the Interior, he advocated for acquiring privately held lands, preserving forests, and helping to secure the park for future generations.
Learn more about Buffalo Soldiers and visit the Buffalo Soldiers Photographic Exhibit at Fort Point >>
Amy Meyer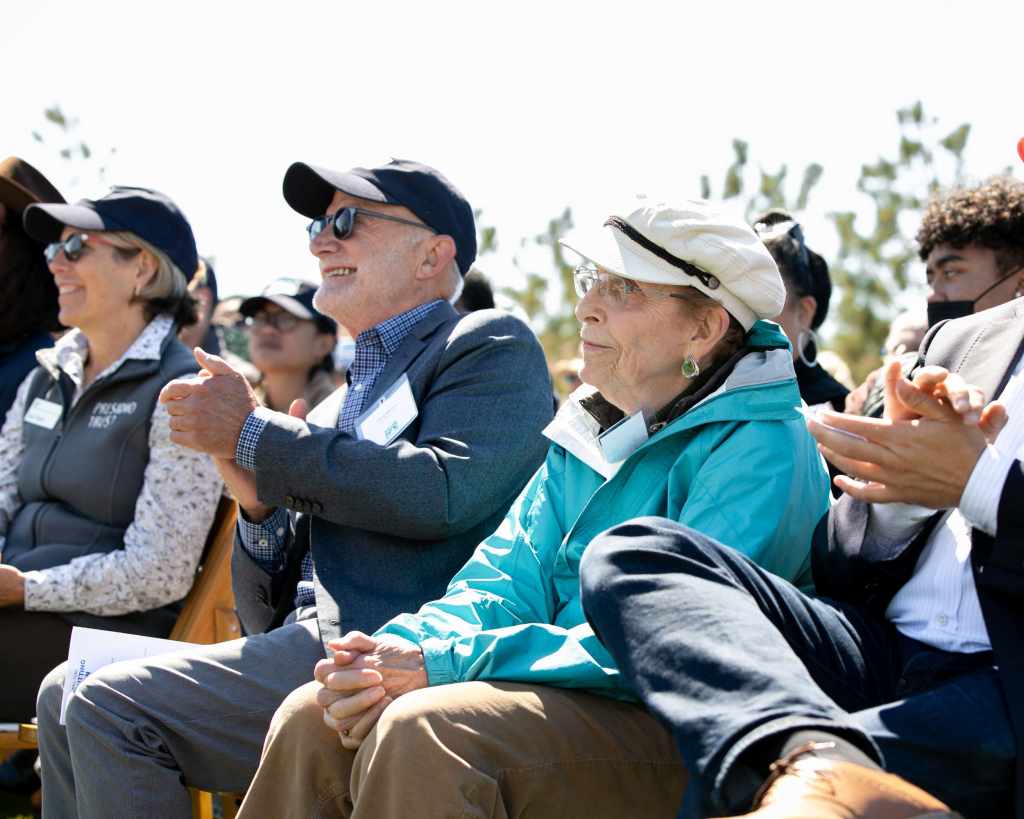 Amy Meyer is sometimes regarded as the "mother of the Golden Gate National Recreation Area." In January 1971, she helped form a coalition of park advocates, People for a Golden Gate National Recreation Area. She became co-chair of the group, alongside former Sierra Club President Ed Wayburn (see below). Together they promoted the establishment of the Golden Gate National Recreation Area (GGNRA), which took place on October 27, 1972. In 1993, when the Army was preparing to leave the Presidio, Amy helped organize People for the Presidio, a community group advocating to preserve and protect the Presidio and save it as part of the GGNRA. In 2006, Amy co-authored Guardians for the Golden Gate: How America Got a Great National Park, and she continues to advocate on behalf of our parklands.
For a great look at the GGNRA, head over to Golden Gate Overlook >>
Dr. Ed and Peggy Wayburn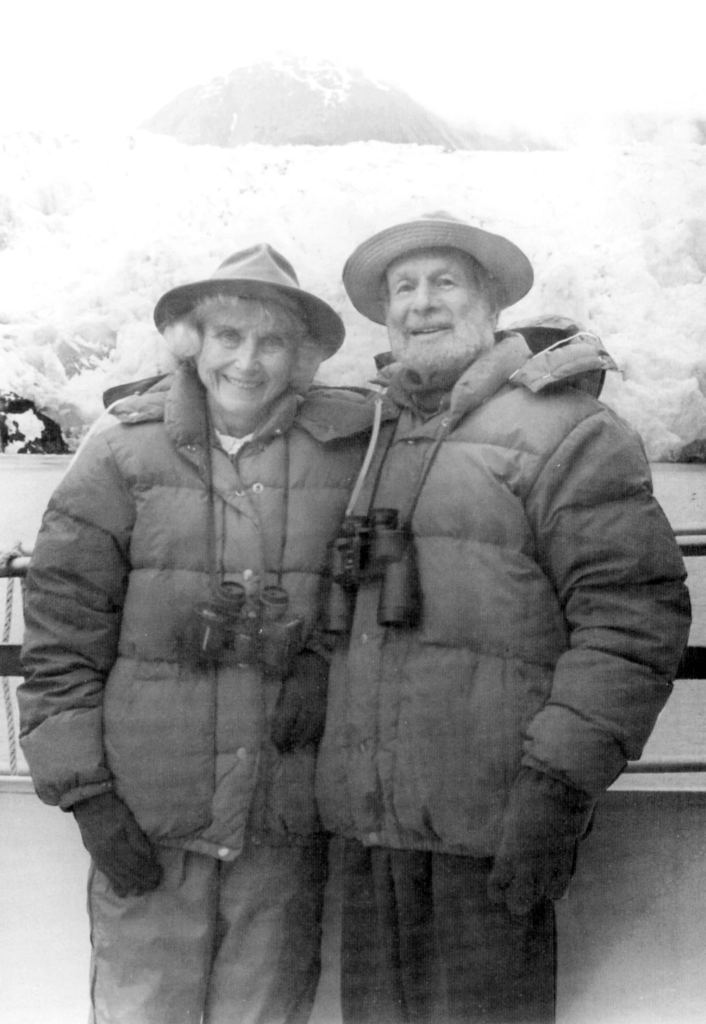 President Bill Clinton once said that San Francisco environmentalist Ed Wayburn "saved more of our wilderness than any other person alive," and honored him with the Presidential Medal of Freedom, our country's highest civilian honor. Ed was chairman of the Sierra Club, co-chair of the People for a Golden Gate National Recreation Area and, together with his wife Peggy, worked tirelessly to help preserve the mountains, meadows, and rivers of California and Alaska. He's credited with protecting and saving more than 100 million acres of the American landscape for future generations to enjoy. Dr. Wayburn lived to be 103 years old. To commemorate his 100 th birthday in 2006, a redwood grove in the Presidio was dedicated to him and his late wife.
To honor the Wayburns' legacy, visit Wayburn Redwood Grove in the Presidio >>
Democratic Leader Nancy Pelosi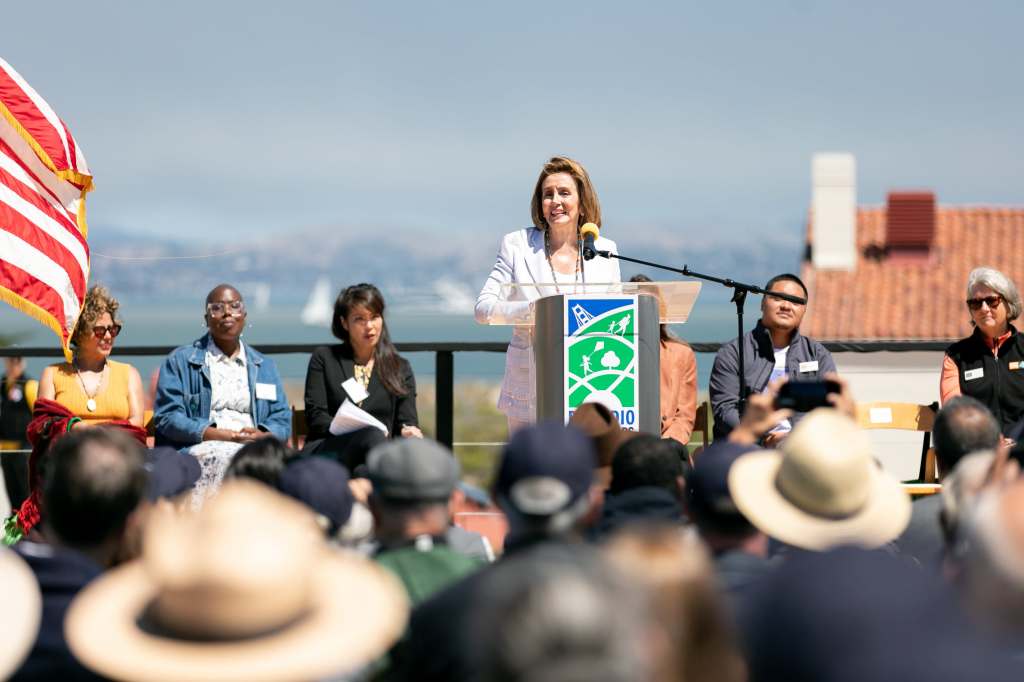 Since her first days in office,  Democratic Leader and former Speaker of the House of Representatives Nancy Pelosi has been committed to protecting the Presidio. In 1993, she authored the Presidio Trust Act, bipartisan legislation (passed in 1996) that saved the Presidio as a "partnership park," with the Presidio Trust, National Park Service, Golden Gate National Parks Conservancy, and community members working together to share the Presidio as a public place. In 2022, Leader Pelosi attended the opening of Presidio Tunnel Tops (above), a space reborn as a public cultural destination that provides free access to events, educational programs, and exhibitions about the park.