In late 2019, the Presidio Trust broke ground on one of its most transformative environmental restoration projects to date, replacing seven acres of asphalt adjacent to Crissy Field with beautiful new marshland.
Before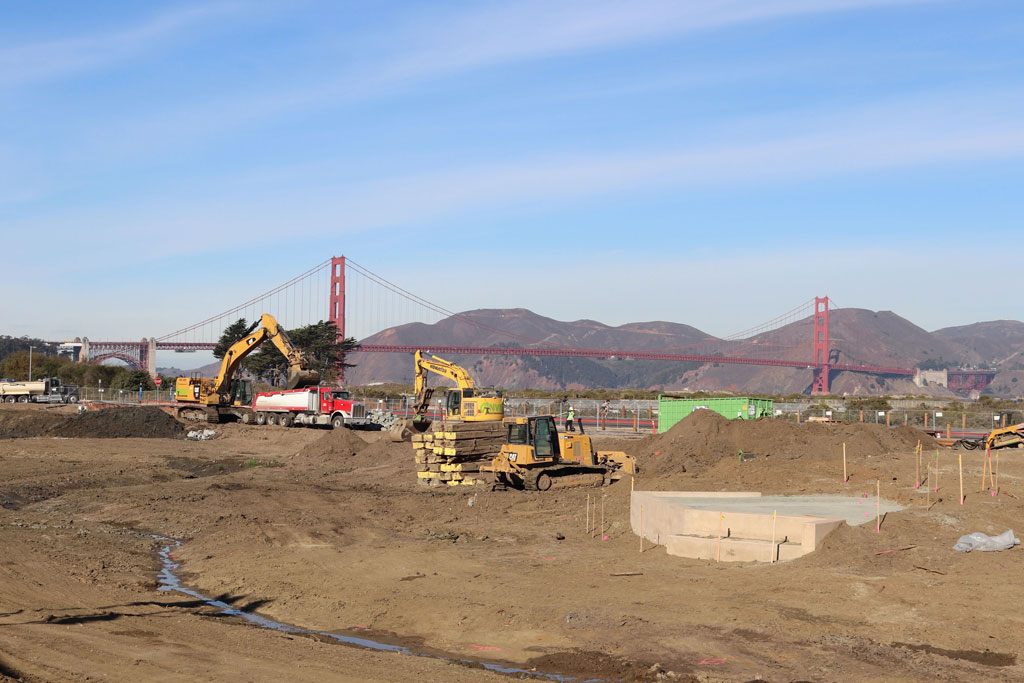 After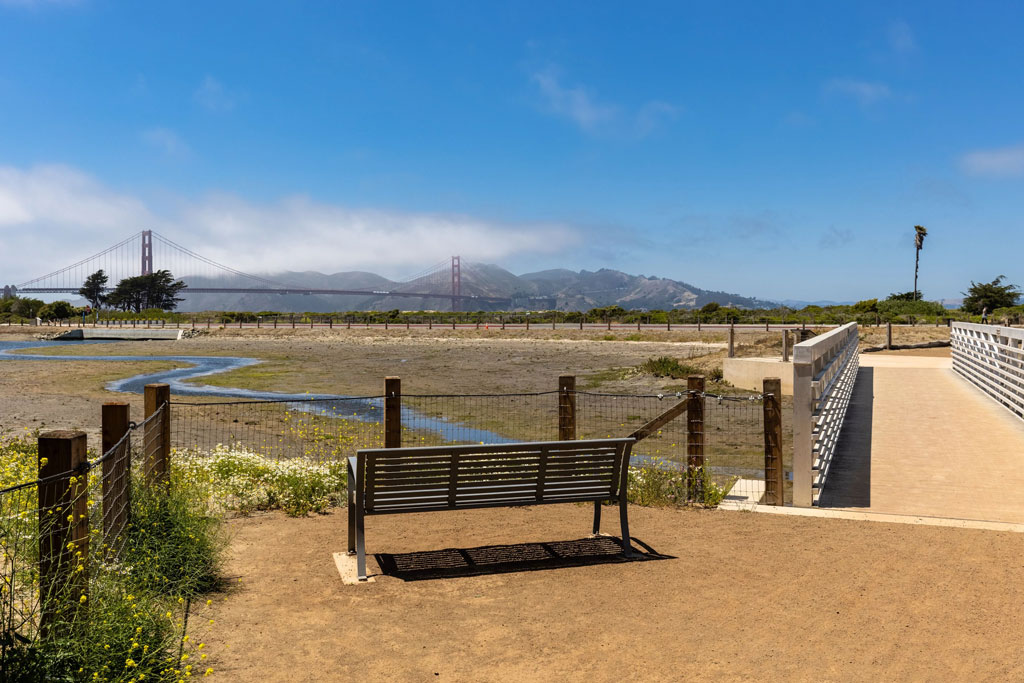 The project links the national park's largest watershed — known as Tennessee Hollow — to San Francisco Bay through Crissy Marsh, creating a new destination known as Quartermaster Reach Marsh. It's the latest step in a 20-year effort by the Presidio Trust, the Golden Gate National Parks Conservancy, and the National Park Service to return streams once moved underground by the Army back to the surface, creating precious habitat for native plants and wildlife as well as up-close experiences of nature for visitors.
Before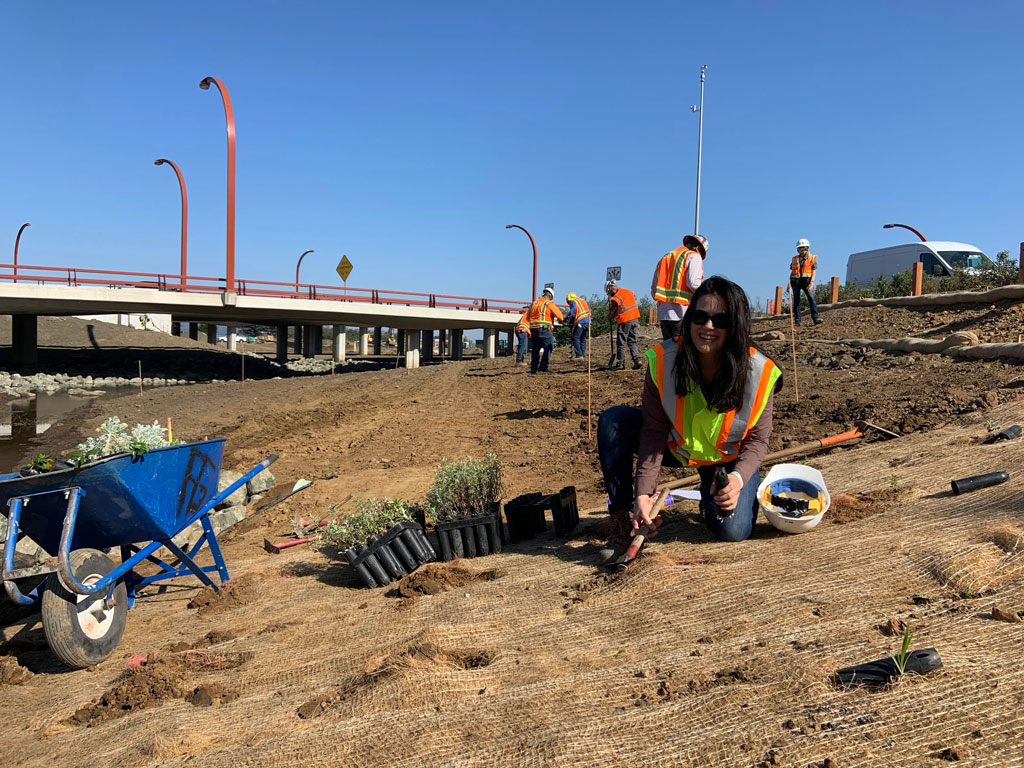 After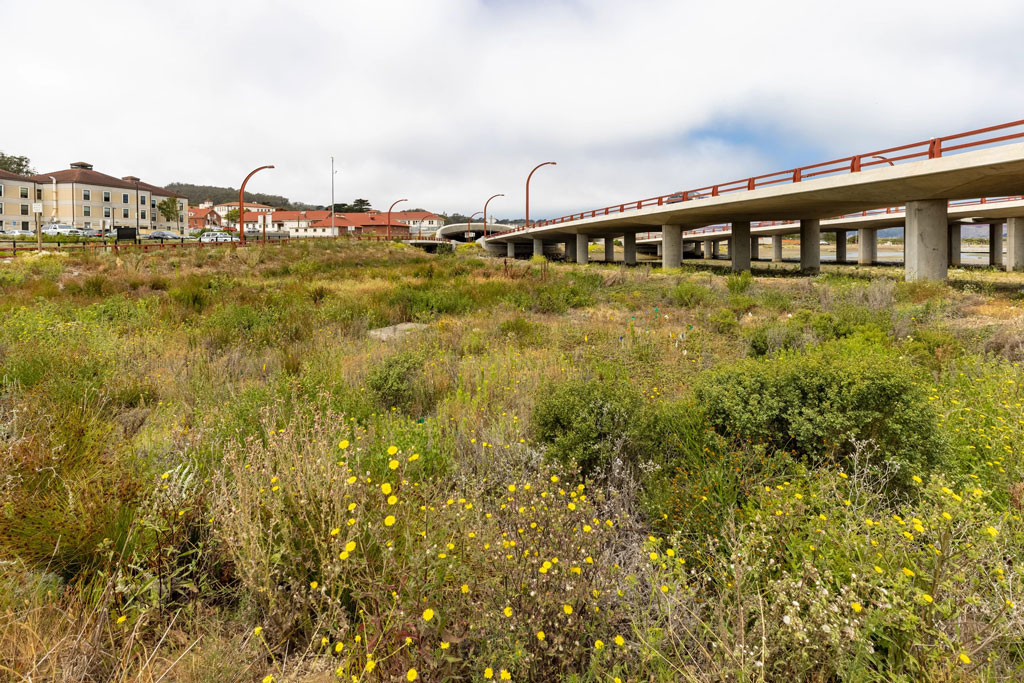 Visitors can now enjoy an up-close experience of nature along an elevated pedestrian bridge and trail that winds through the marsh. Native salt marsh and riparian plants grown at the Presidio Nursery create an extraordinary habitat for fish, crabs, and oysters. Bring your binoculars – Quartermaster Reach is a great place for birding.
For the first time, visitors can use this new section of the Tennessee Hollow Trail to walk from Crissy Field's East Beach, through Quartermaster Reach, under the Presidio Parkway, and along the 1.2 route tracing the watershed's springs to their origin near Inspiration Point.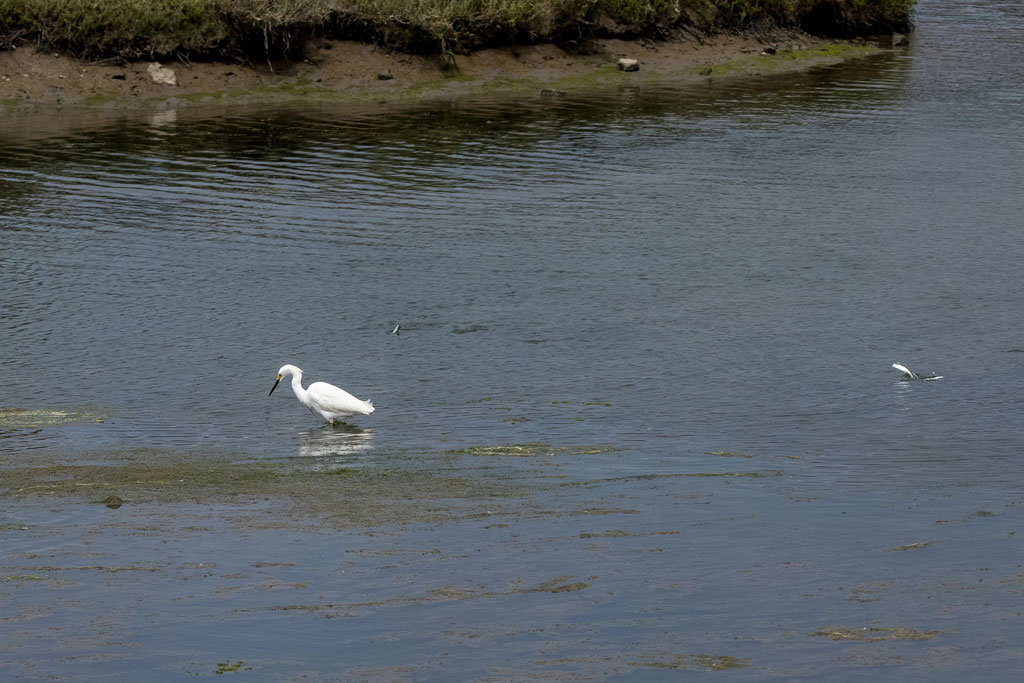 Visit the Quartermaster Reach >>
Check out their feature stories about Quartermaster Reach:
ABC7's interview, "San Francisco's Presidio Planning New Wetland" >>
Read Peter Fimrite's San Francisco Chronicle's article, "On the Edge of SF's Presidio, Restoring a Watershed Will Benefit Nature and Humans" >>