We're delighted to introduce our new Presidio website, your indispensable tool for discovering and enjoying everything this amazing national park site has to offer.
And we're eager to hear how the website is working for you. If you have feedback or suggestions, please send them to presidio@presidiotrust.gov. Happy surfing! Here's what's new.
Itineraries
The Presidio is BIG with lots to do. To help you get started, choose from among several itineraries that suggest fun activities that can take anywhere from one to four hours. Enjoy a Family Adventure at Presidio Tunnel Tops, soak in nature and history on a Coastal Walk, or stroll on a Main Post History Loop. And check back because we'll be making more all the time.
Self-Guided Adventures
We've also curated adventures with downloadable guides you can print at home and bring with you, like the Presidio Tunnel Tops Discovery Guide, the guide to Andy Goldsworthy's imaginative outdoor art sculptures, and the Presidio Adventures Map. You can also learn how to go on a geocaching hunt or read along a trail with StoryWalks.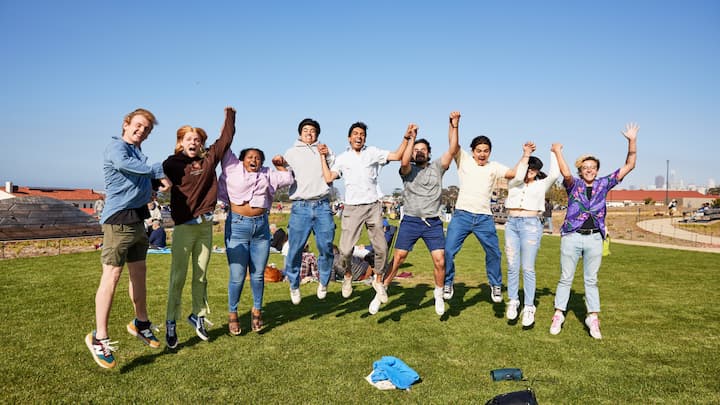 Presidio Tunnel Tops
We know you love the park's newest destination. So we've showcased all the great experiences you can enjoy there – from the Outpost playground to Picnic Place to Presidio Pop Up food trucks. Look no further!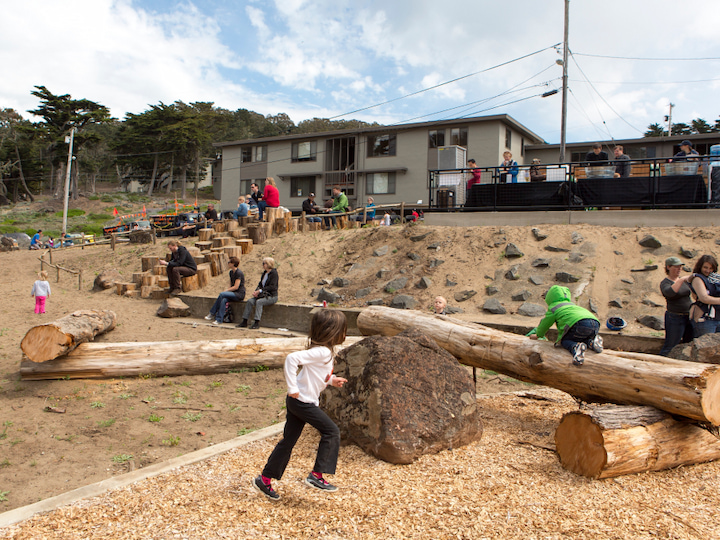 More than a Park
If you like visiting so much you want to join the park community, it's easier than ever to explore our beautiful housing options, find a spot for your business, or pick the perfect venue for your a party, wedding, or meeting.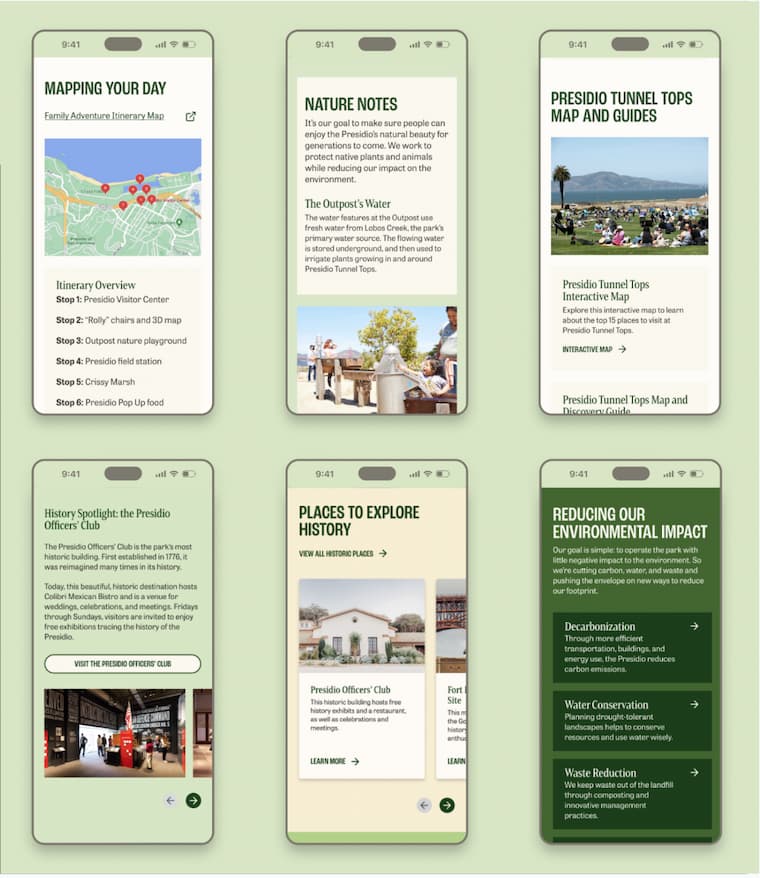 Take It On the Road
The website is now easy to navigate on every device, so you can take it on the road with you. It's like having the park in the palm of your hand!
Every Page Can Be Read in Multiple Languages
We want to share the Presidio with everyone. So now the entire website can be translated with the click of a finger! Currently, you can select English, Spanish, and two variations of Chinese – with several more languages on the way. Just select your preferred language from the menu.