Did you know the Presidio Archaeology Lab cares for more than 500,000 items? This collection is the result of more than 20 years of research, and includes some really interesting finds. This month we're focused on something we can all relate to – denim blue jeans.
In 2009, when the Presidio Trust headquarters in the Montgomery Street Barracks was being remodeled, they discovered a pair of jeans tucked away in one of the many nooks and crannies of the building. They sat alongside a variety of other interesting items – unfinished letters dating from 1919, a felt hat, one boot, a pocket knife, a Prince Albert tobacco tin, and several shell casings. All were likely left behind by soldiers who once lived in the building.
Our archaeology intern, Claire Yancey, did some research into the jeans, but we learned a great deal more when we put our heads together with the folks from Levi Strauss & Co. Working closely with Levi's historian Tracey Panek, conservator Stacia Fink, and archives intern Hannah Somerville, we got the skinny on this pair of "waist overalls."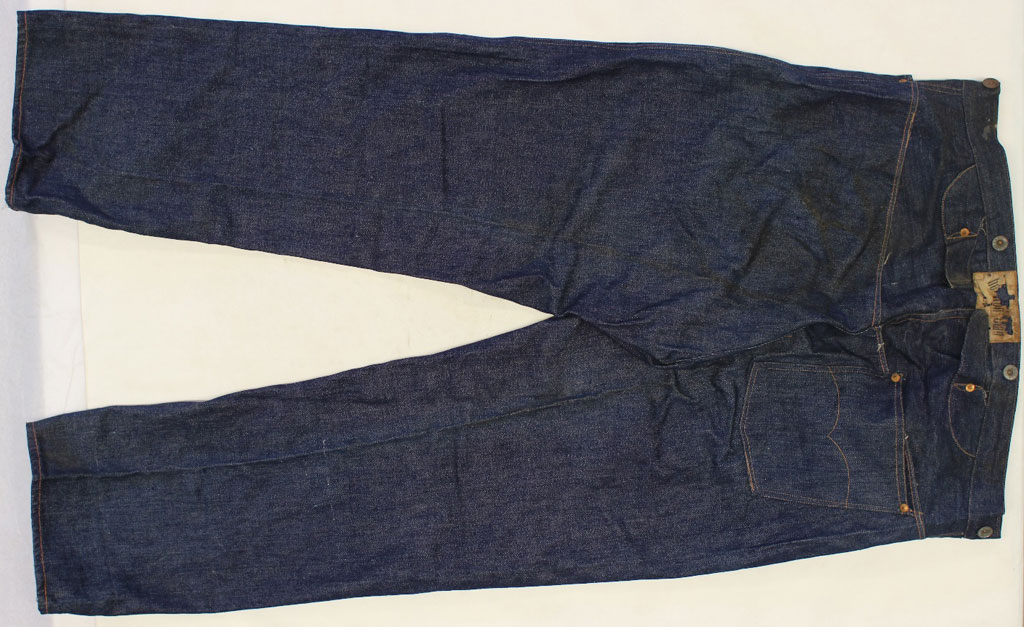 While it turns out our discovery isn't an actually pair of Levi's jeans, they do appear to be an early knock-off of the famous denim brand. And because of the single back pocket, we were told the denim pants likely date from the late 1800s or early 1900s (they're definitely "vintage" jeans!). If you look closely at that pocket, you'll also see a single row version of the famous Levi's stitching, known as the "arcuate." Tracey and Stacia also told us the denim fabric used to make these jeans was a poorer quality than what Levi Strauss typically used, and it appears these pants were made more rapidly and with less attention to detail than the classic Levi's. Nevertheless, they're in remarkable condition for being so old, and may not have been worn more than a few times.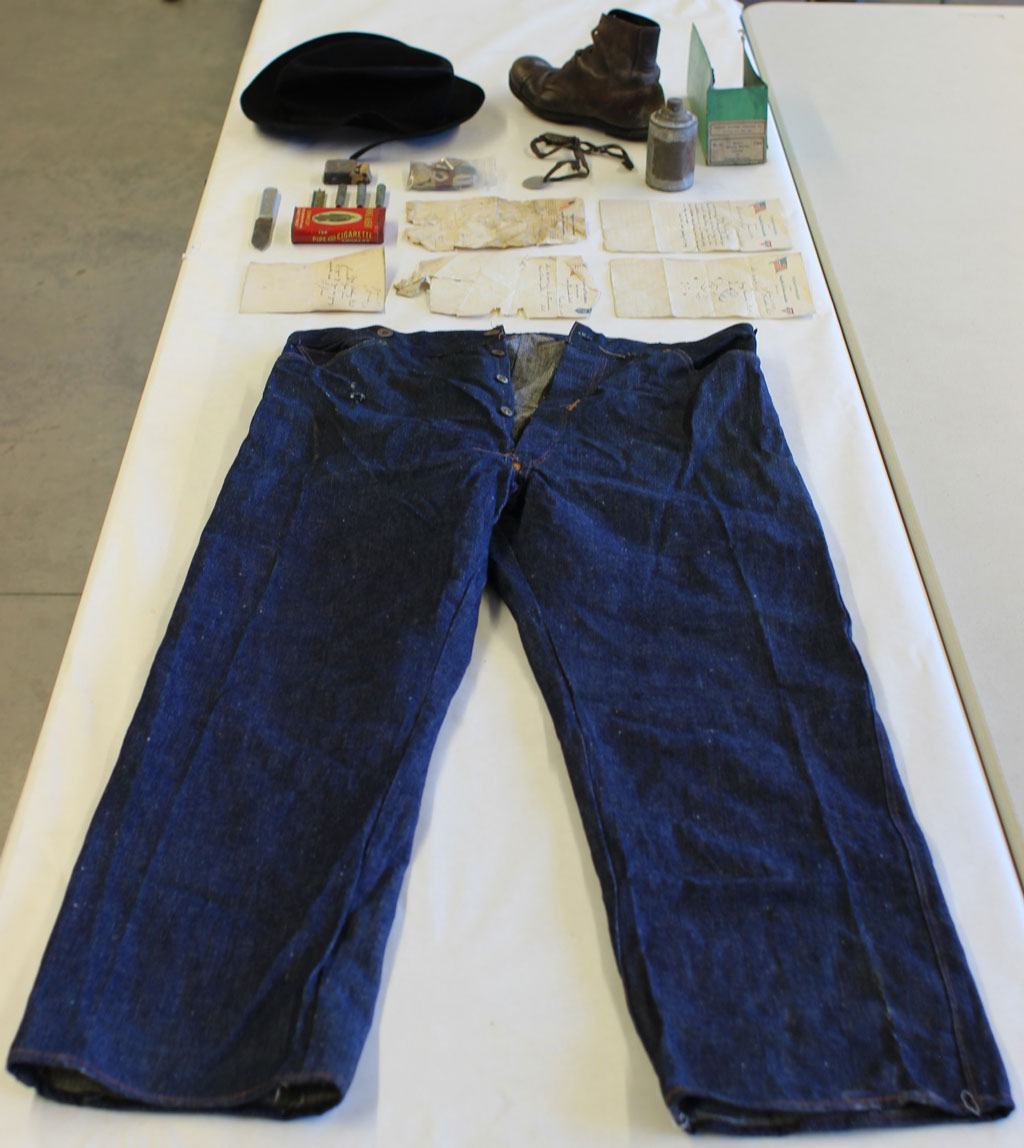 So what brand are they? Well, we're still a little unsure. The buttons have "EUREKA," the California state motto, written on them, and the label on the back appears to say, "The Iron Clad." But we weren't able to find a company that regularly used these logos or mottos. As far as we could tell, they could be a pair of one-off work pants custom made especially for a soldier working here at the Presidio.
Either way, we learned a lot about denim. And as another organization with deep roots in San Francisco, it was exciting for our team at the Archaeology Lab to talk with experts in the history of Levi Strauss & Co. and denim, and to share this piece of Presidio history with them.​