This year we're expanding wetlands along the Presidio's northern waterfront at a site known as Quartermaster Reach Marsh. The project will allow water to flow through new culverts, or underground water tunnels, that will run beneath Mason Street. This will create seven acres of extraordinary habitat for birds, plants, and other native species.
But these culverts, being built in May, will do more than just let the waters flow beneath a busy roadway. They'll also be fitted with specially formed fiberglass panels designed to create habitat for San Francisco's native Olympia oysters and a variety of other sea (benthic) organisms.
The project will restore a native species to the park and provide critical insights for scientists studying the use of sea walls to combat rising sea levels.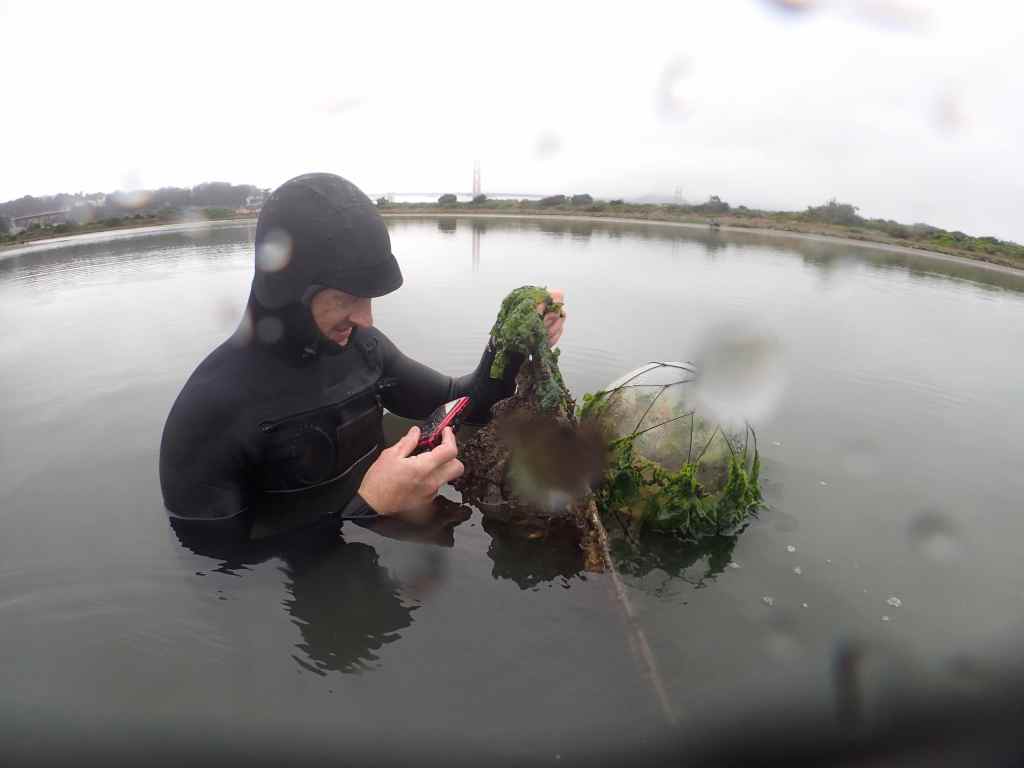 Presidio Trust natural resource experts and landscape architect are working with a talented team of designers, materials engineers, and biologists, including teachers and students from the Architectural Ecologies​ Lab at the California College of the Arts (CCA), and biologists from the Moss Landing Marine Laboratory.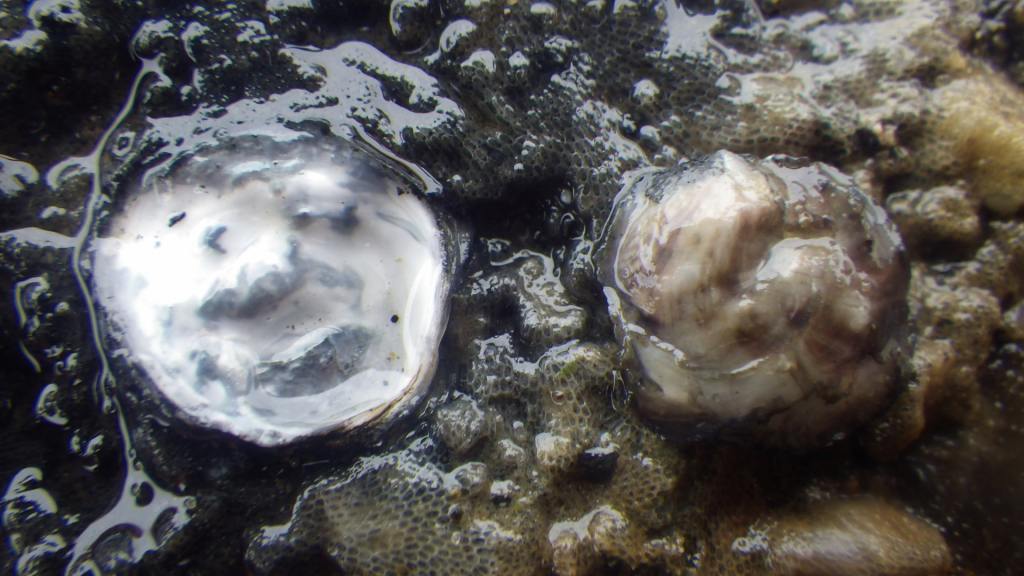 San Francisco's native Olympia oysters (Ostrea lurida) were once unbelievably prevalent in the San Francisco Bay, but due to overharvesting and sedimention from during the Gold Rush mining era, by the 1860s these oysters had all but disappeared locally.
All this time, the little oyster larvae has been out there floating in the Bay, but they've had difficulties finding the right habitat to latch onto and grow. Their success and survival depends on multiple factors – like rate of water flow, light, salinity, and depth of the water. Oysters are not only a delicious delicacy, but they're also an important part of our ecosystem and help filter water in the Bay.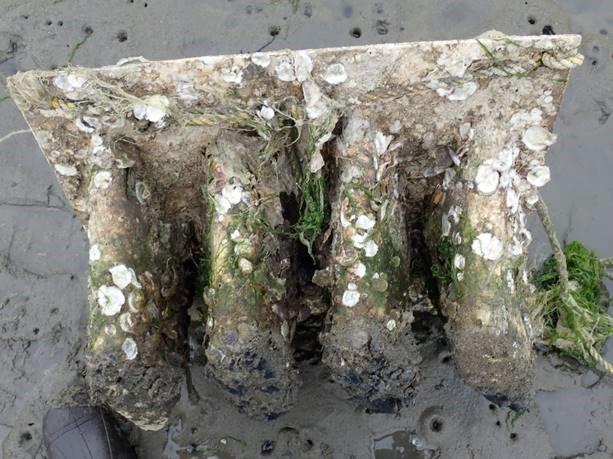 So our team asked themelves, how could we create new habitat for oysters. Two years ago, they began developing their approach, prototyping different materials and shapes that would be conducive to successful habitat for sea life – this included using bags of oyster shells, designing concrete "oyster reef balls", and designing the floating fiberglass form pictured above.

The best solution for this project was a textured fiberglass panel coated with a sandy surface that could be fixed to the culvert walls. These panels (renderings pictured above) will be moveable so ecologists can pull them out of the water for study and educational purposes. The shapes are digitally fabricated by Kreysler & Associates, the company who created the impressive façade of the new SFMOMA.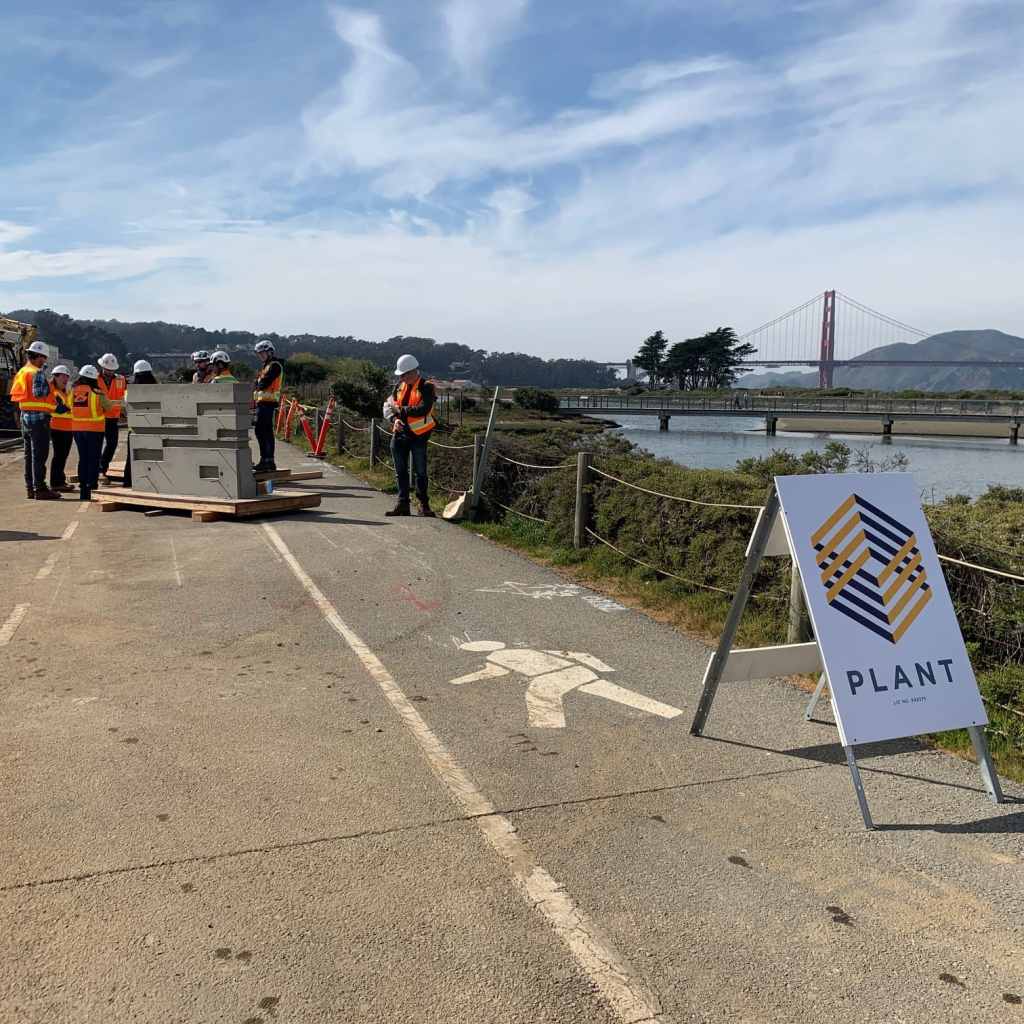 The entire team is excited about the multiple possibilities of the project with each team member viewing the possibilities through the particular lens of their discipline.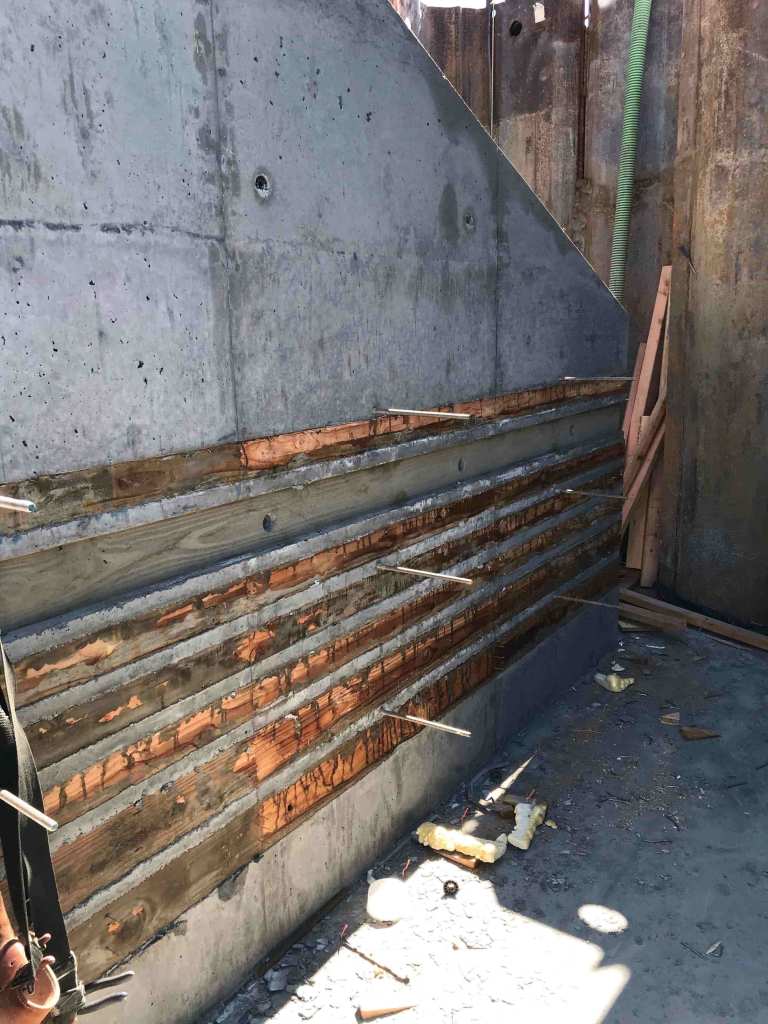 Trust ecologist Lew Stringer expects the project to enhance biodiversity in the Presidio's wetlands and improve water quality through the oyster's natural filtering ability. "This was an opportunity to collaborate with this inter-disciplinary team to research the way scientists in the Bay Area can improve urban bayland habitat," Lew explained.
The professors at the Architectural Ecologies Lab at CCA are interested in expanding the thinking behind their work and looking at the impact of architecture on habitat and the environment. "We're designing a space where ecology can just happen," CCA Architect Evan Jones shared. "If we can't always take the restoration approach in a city, sometimes we can design something artificial that helps nature."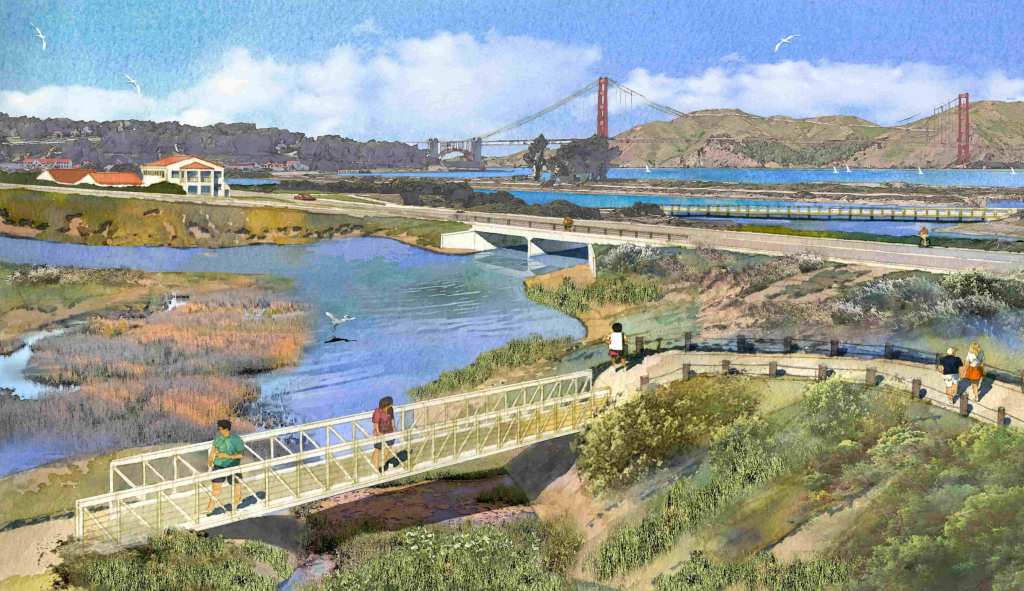 Quartermaster Reach Marsh will also include a trail so visitors can get up close with nature. The project will be complete in late fall 2020.
Learn more about the Quartermaster Reach Marsh project >>
Read more about Bringing Olympia Oysters Back to the San Francisco Bay >>
Read Peter Fimrite's story in the San Francisco Chronicle, 'On the edge of SF's Presidio, restoring a watershed will benefit nature and humans' (8.5.19)
Timothy Didion of ABC7 News reported on the project at groundbreaking, 'San Francisco's Presidio planning new wetland' (8.6.20)
​