Company H, 9th Cavalry in camp at the Presidio in 1900. Image courtesy Library of Congress.
On July 28, 1866, during the aftermath of the Civil War and in response to demands from settlers in the West for more troops, Congress passed an act to reorganize and enlarge the Regular Army. One component of this act revolutionized the Army by authorizing for the first time the creation of four black regiments of infantry and two of cavalry. Nearly 200,000 African Americans had fought for the Union in the Civil War, but never before had they been able to serve in the permanent U.S. Army. Together with the opening of West Point to black cadets, this moment in history served as a significant victory for the African American community.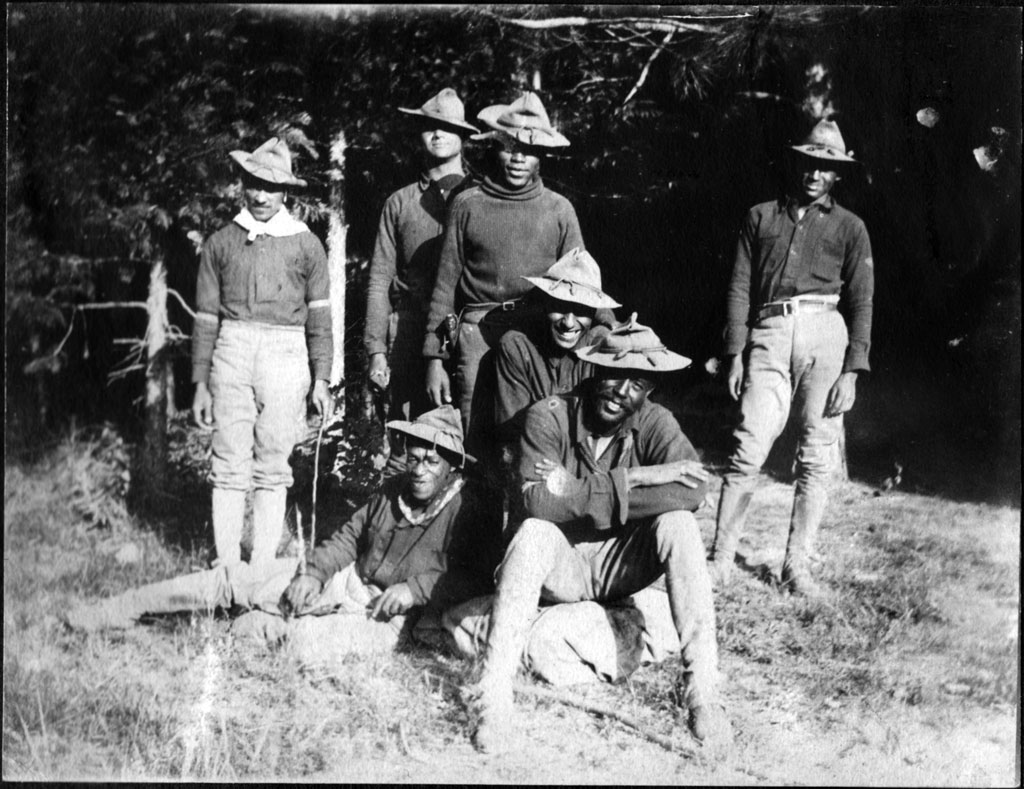 In 1869, congressional reductions in the size of the Army led the War Department to consolidate the four infantry regiments into the 24th and 25th Infantry Regiments. In the 1870s the black men of these units together with the soldiers in the Ninth and Tenth Cavalry Regiments came to be known as "Buffalo Soldiers." They made up ten percent of the Army from 1869 to 1898 and were commanded almost entirely by white officers.
These soldiers spent most of their time serving at small, isolated posts in the west, performing the same duties as other units – such as maintaining order, making sure Indians stayed on reservations except when they were allowed to hunt, keeping white intruders out of reservations, escorting rail construction crews, and building roads and telegraph lines.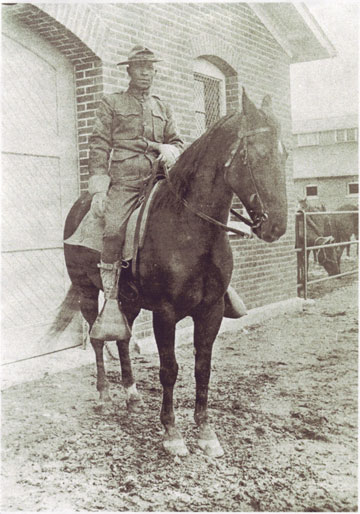 The Army didn't station any of these units at the Presidio of San Francisco until 1899. This was in part because the Presidio was primarily a post for artillery units, but it was also because of the Army's reluctance to place black soldiers in major cities where whites could cause friction. What ultimately brought these soldiers to the Presidio was the Philippine War, which was a result of the US annexation of the Philippines at the end of the Spanish-American War.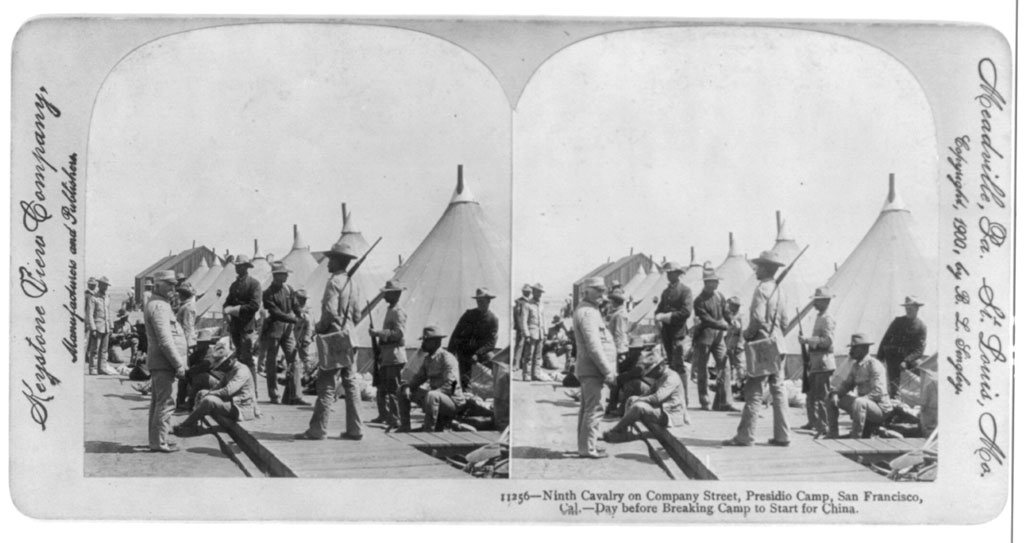 In April 1898, the US declared war on Spain with the stated purpose that they were liberating Cuba from Spanish control. The Army sent a military expedition to occupy Manila in the Philippines, which was then part of the Spanish Empire. At the end of the war, Spain ceded control of the Philippine islands to the US, giving the United States its first major overseas territory. However, a widespread insurgency of Filipinos refused to accept American rule, and fighting with the Army broke out around Manila on February 4, 1899. The US soon rushed available Regular Army units to the Philippines, including the Buffalo Solider infantry units.