A "hidden" gem no longer, the Presidio's Rob Hill Campground is the only campsite in San Francisco. It is a group campground, offering two large sites that can accommodate up to 30 people each (that's a lot of s'mores!). It's available from April through October, but as you might've guessed, the weekend spots book quickly. However, it's not too late to make your reservation for a weeknight "staycation" adventure.
We visited Rob Hill in early May and found a brigade of campers from as nearby as Cole Valley and as far away as Truckee. We asked them, "What's the best thing about camping in a park in the middle of a city?"
Judith Hoban, Dave Sick, Stacey Carr, and Casper de Clercq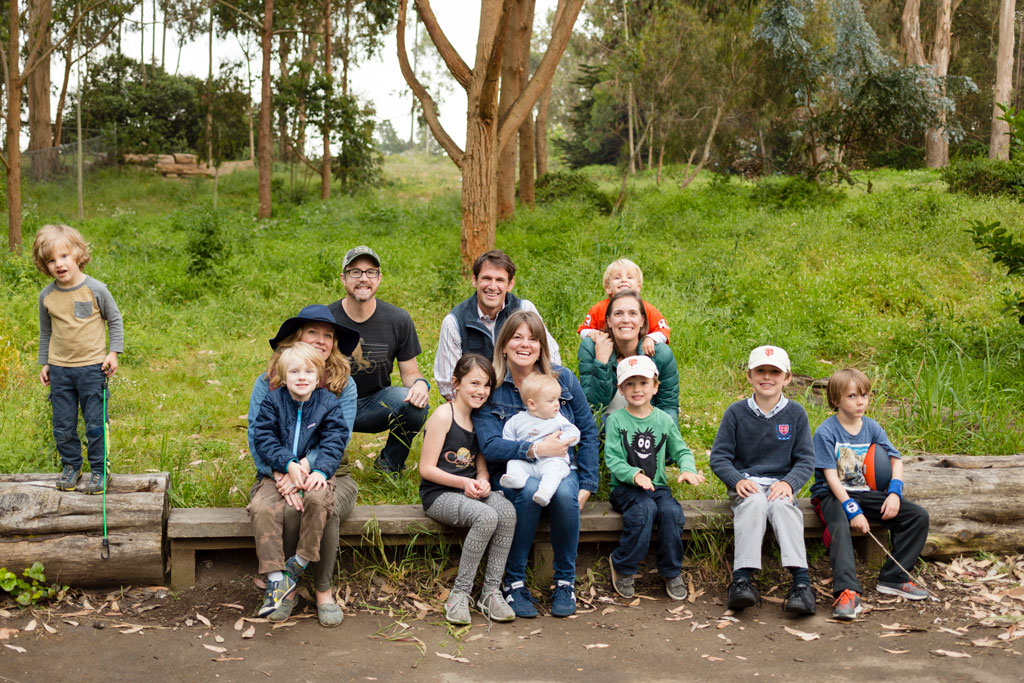 Judith Hoban (Cole Valley, San Francisco): We camped here for the first time last year after our friends found out about it. The kids were pretty small, so I was excited that it was close to our house. We didn't have to do a big long drive and pack up a ton of stuff.
Dave Sick (Truckee, CA): This location is super unique. I love the eucalyptus and all the hiking around here. When we're this close to the ocean, I need to check that out, too. But when you've got kids with you, you've got to let serendipity lead you.
Stacey Carr (Truckee, CA and former San Francisco resident): My favorite part of camping is the communal food. You're in charge of one meal and you do it up right, and then you don't do anything the rest of the time. But I have to be honest. Tonight we really want to go get take-out because we don't get all the flavors of the city up in Tahoe. We'll probably get Burma Superstar. I know people love the smell of pine when they go to Tahoe. But when we got here, I said, Oh, smell the eucalyptus! And the salt water! I put jasmine in my shirt. I miss those smells. We miss it here. There's no other place like it. You can walk down to see the ocean. And you can get a view of the Golden Gate Bridge that not very many people see because they don't get out of their cars.
Casper de Clercq (Glen Park, San Francisco): I think everybody in our group is doing dine and dash tonight. I used to live in the Presidio for six years. We love coming back here and being in a forest within the city. It's convenient – we can come right from school. Tomorrow we'll probably hike to Baker Beach, and then we'll go home and do piano lessons and soccer, and then we'll come back and stay another night. We're looking forward to seeing​ some raccoons. And the owls.
Ashlyn​​ Sick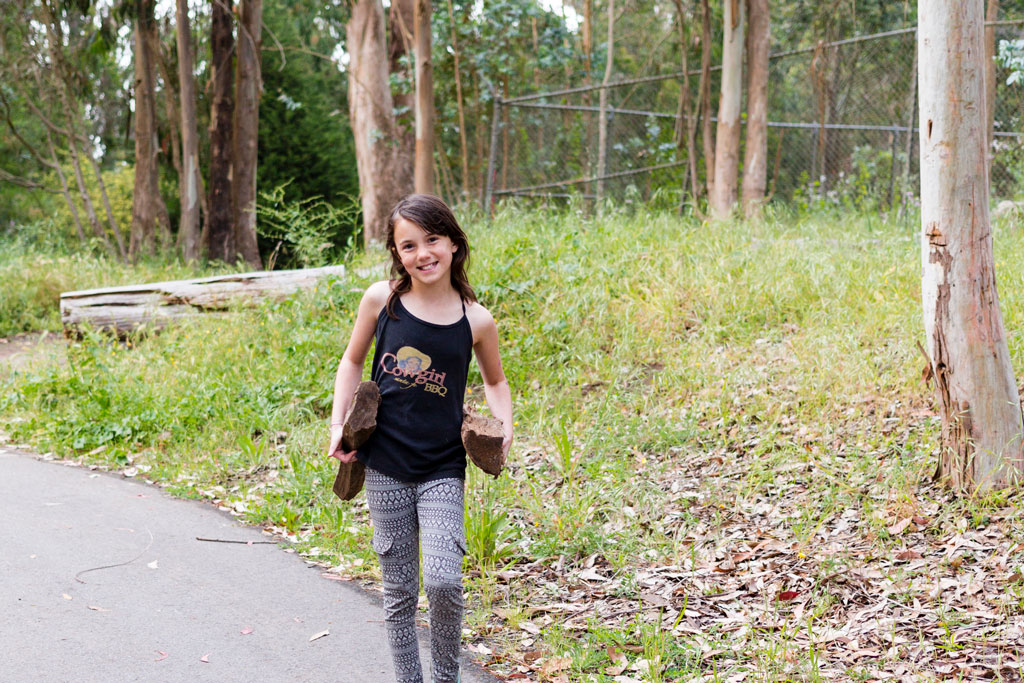 Ashlyn Sick (Truckee, CA, age 10): It's pretty cool here. Last year, we came to camp with my school. Our expedition was called Gold Rush and Gun Smoke. We got to sit on a ledge looking over where a lot of ships would come in for the Gold Rush and write to an imaginary person.​