​The Presidio is home to diverse natural habitats and plant and wildlife ecosystems native to Northern California. But two centuries as a military post left the Presidio's natural areas in need of some TLC. This is why we rely on our dedicated volunteers and staff to help restore natural places around the park.
On Saturday, December 10, 2016, 88 volunteers persevered (despite torrents of rain!) to plant 3,000 native seedlings at the newly restored MacArthur Meadow, a site within the Presidio's largest watershed, Tennessee Hollow. We asked the volunteers what brought them out to Planting Day, and if they had a favorite native plant.
Learn more about volunteer opportunities in the Presidio
Isabel, Eliza, and Ian (San Francisco)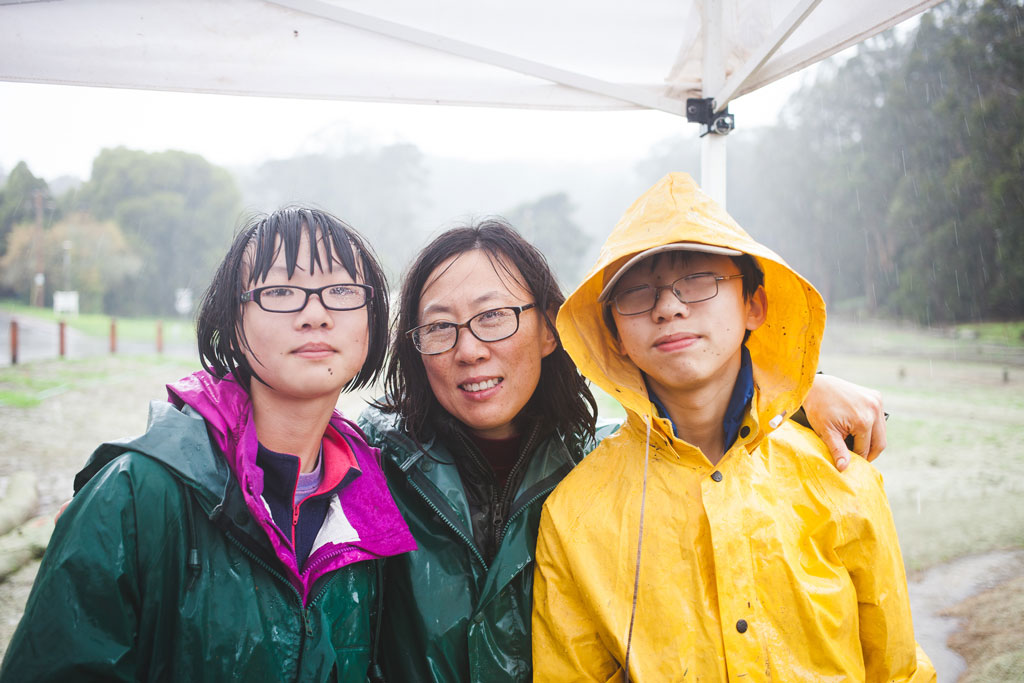 Eliza: We did another Planting Day with the Student Conservatory Agency, and it was also in the pouring rain. It was a somewhat similar event, but in Pacifica. It's kind of a different activity to get involved in volunteering like this – you get to be outside with nature, and it's good for the plants and the environment.
Ian: My favorite native plant is the California poppy – I love its bright orange color.
Elana Bober and Josie Stringer (San Francisco)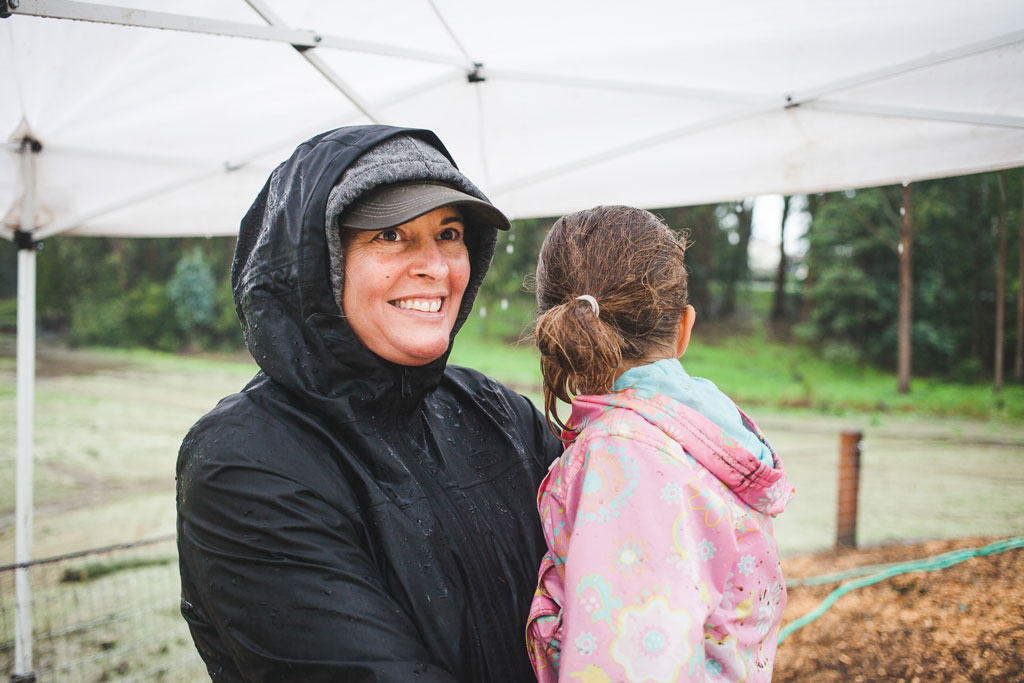 Elana: Well, Lew is my husband – he's a restoration ecologist here at the Presidio and helped organize the event. My daughter and her school often come and have "Forest Fridays" and they've also been involved in the Mountain Lake restoration.
So we planted grasses in MacArthur Meadow today. The way me and my husband got to know each other was by hiking. He has a master's in ecology, and we would walk and he would teach me about the different plants, so that's also something we want to teach our children. I really like the sticky monkey plant. We didn't plant those today, but we see them all around.
Lucas (San Francisco)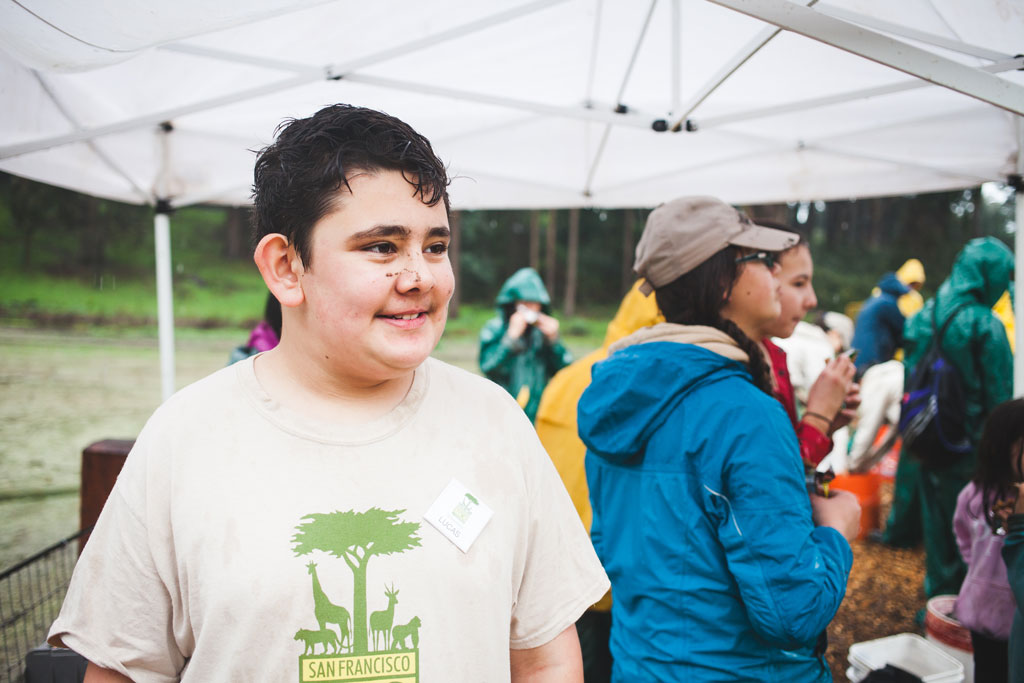 Lucas: We were trying to plant about 3,000 plants. I think we got to about 2,500. I think the rain helps the plants because it makes the soil loose and that helps them grow.
I really like gardening, and I also have a garden at home, so this helps me learn how to plant things. I like gardening because it's fun and it's outdoors – it's better than sitting inside all day doing nothing. And my favorite plant is the strawberry.
Sergio Manje (San Francisco)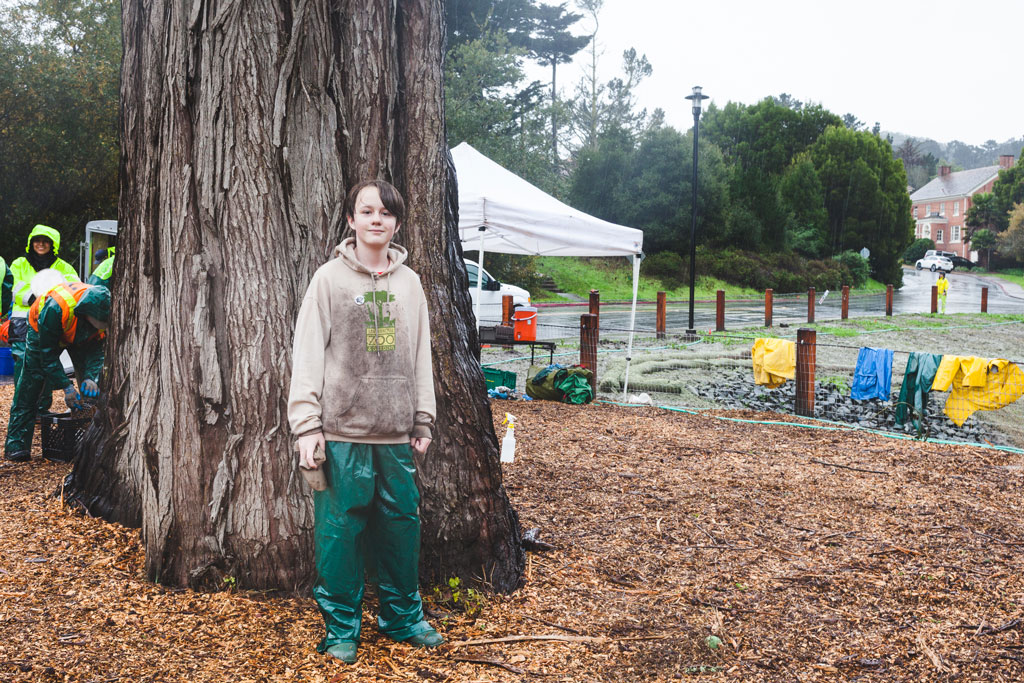 Sergio: At Zoo Crew, our goal is to help rehabilitate habitats that can't succeed on their own. We want to have these beautiful natural communities and for them to be self-sustainable. But before they can be sustainable, we need to help them out by planting, or sometimes we help release animals. I've been in Zoo Crew for a year now.
My sister was in Zoo Crew and now she's a Zoo teacher and an assistant social worker. I love San Francisco – I love where I live, and I love that I'm a part of a community that can help make the City even better.