Each year on the first Friday of December, we string colorful lights on a beautiful tree in the Presidio and it stays lit throughout the month of December. This tradition dates back to 1957. While different trees in different locations have been used over time, since 1991 the Norfolk Island pine at the corner of Funston Street and Lincoln Boulevard has been the Presidio's official holiday tree. Here's a look at some other Presidio holiday traditions.
For as long as there's been an U.S. Army, it has tried its hardest to serve soldiers enormous, mouth-watering feasts on Christmas Day. In 1913, it stayed true to this tradition by providing the members of the 16th Infantry Regiment in the Presidio with nearly two pounds of turkey each, along with copious amounts of cranberry sauce and plum pudding. Fortunately, no military duties were expected of them for the rest of the day.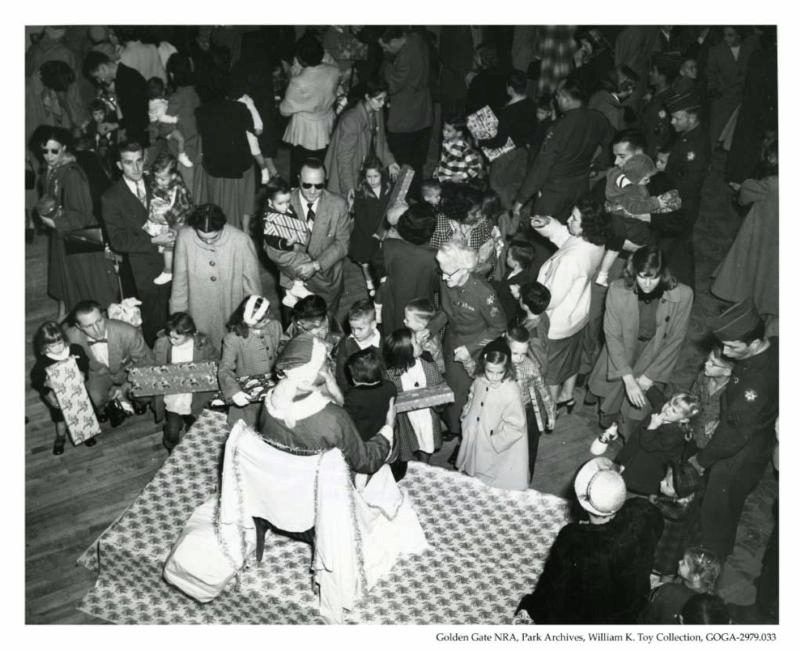 The Presidio's children weren't forgotten during the holidays. For many decades after World War II, one annual holiday tradition was for the Army to screen a movie and throw a party for children at the Presidio Theatre. In 1952, the children went to the Presidio Service Club (now the Golden Gate Club) after the show to get their gifts from Santa. He arrived by helicopter (instead of by his usual fire engine), landing at the baseball diamond that used to be located right across the street from the theatre.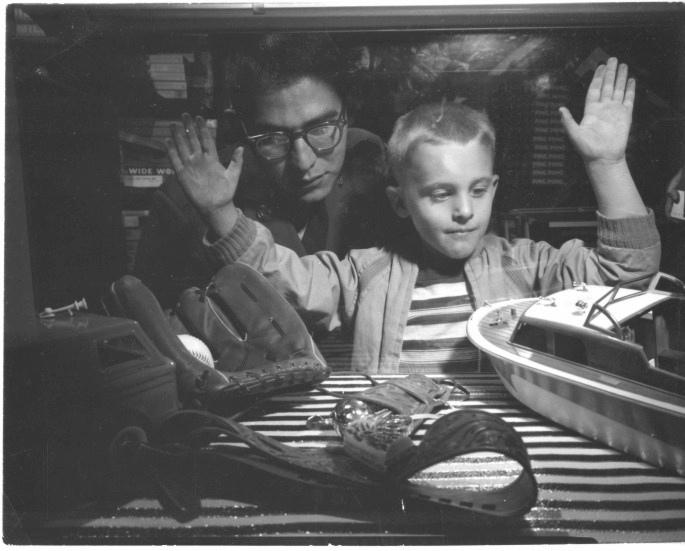 To help parents with their holiday shopping, for many years the Presidio's Post Exchange set up "Toyland," offering a range of toys for all ages at discounted prices as well as an array of cards and decorations. Some years Toyland opened as early as September for those looking to beat the last-minute holiday rush.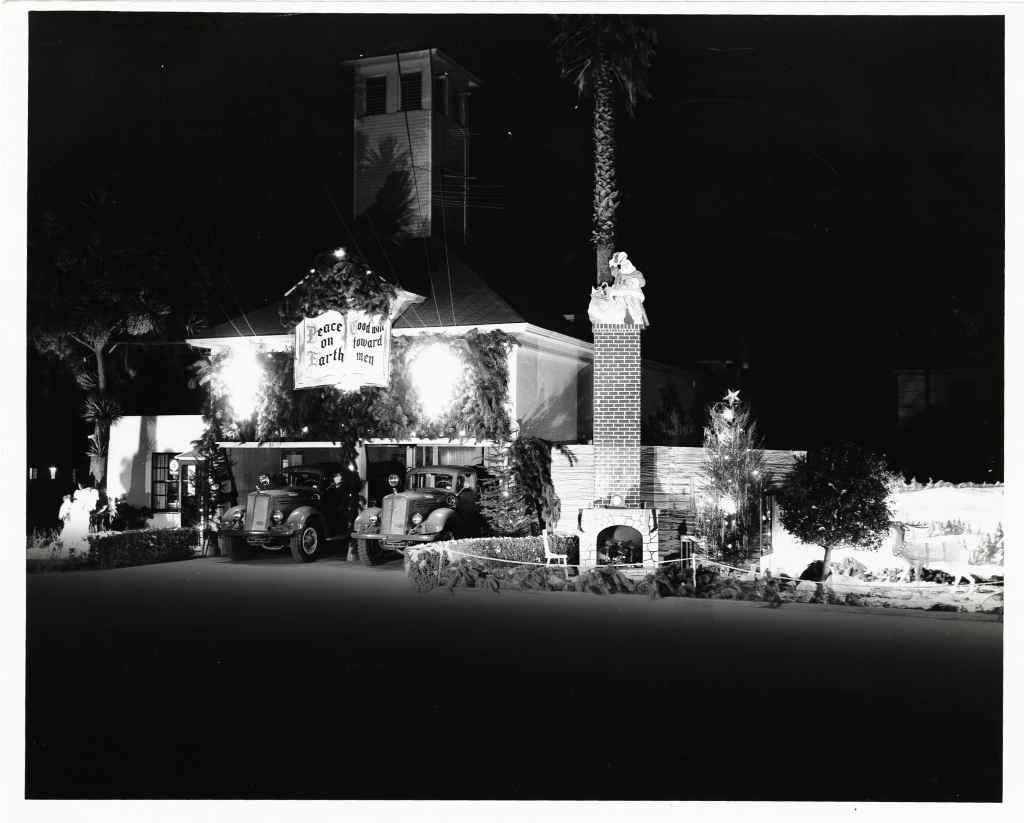 In 1948, fire companies around San Francisco began an annual competition to see who could decorate their station the best. The Presidio Fire Station continues this tradition today.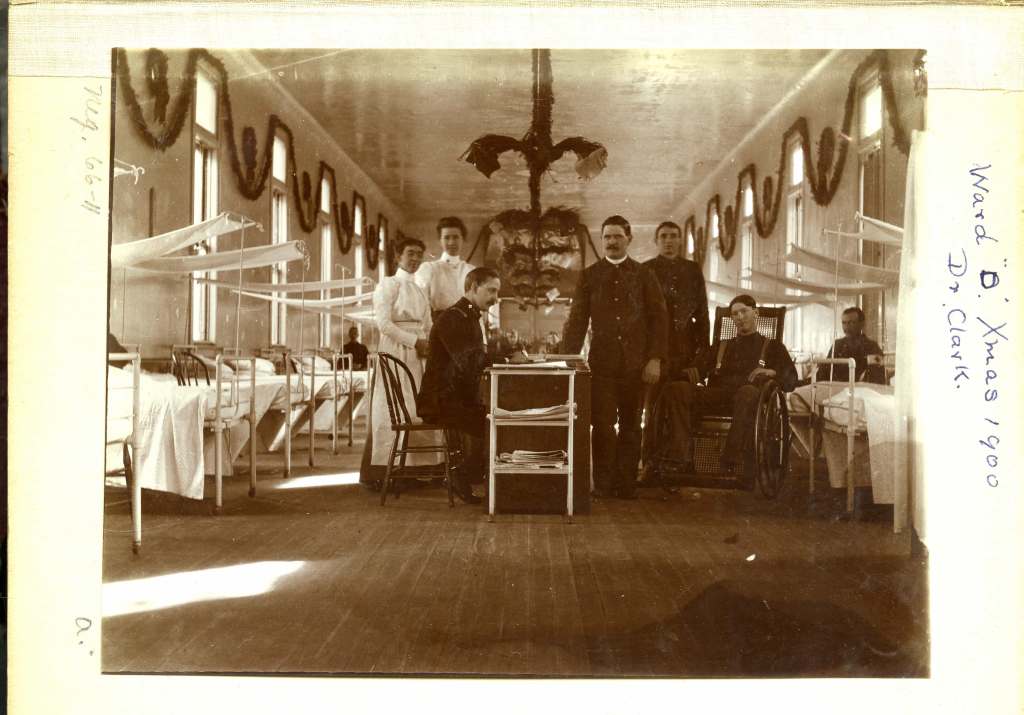 Every year, there were efforts to brighten the spirits of patients at Letterman General Hospital by providing festive decorations and planning visits from big Hollywood stars, including Bob Hope, Joan Crawford, and Ann Baxter. Patients experienced an outpouring of holiday cheer through the generosity of people from around the Bay Area and beyond. One enduring tradition that began around 1950 was the Sixth Army Headquarters Company's "Operation Jingle Bells," an effort to raise money to bring the mother or another close relative of a Letterman patient to the Presidio for a visit.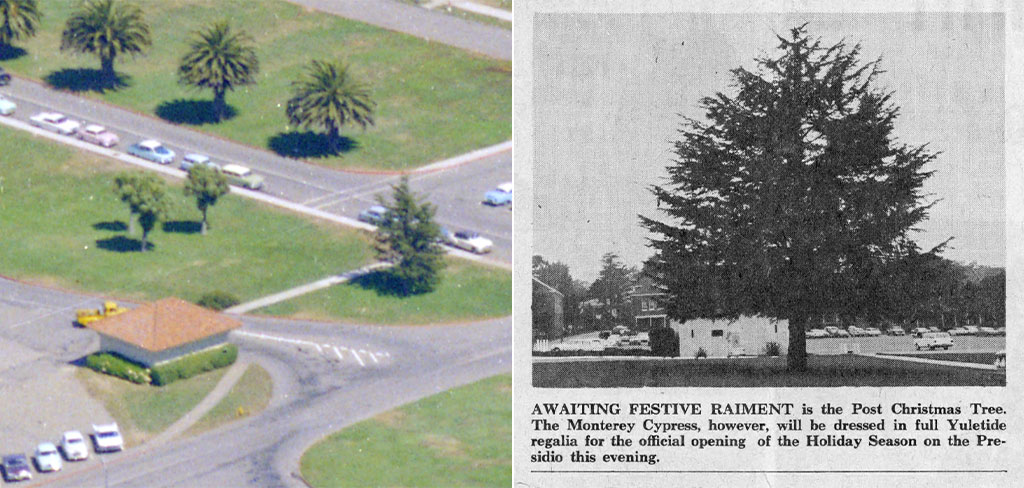 And back to that tree! In 1957, Post Commander Colonel Charles G. Rau relocated a 30-foot-tall Monterey cypress from a spot next to the Fort Winfield Scott Chapel to a more central location at the south end of the Main Parade Lawn. This tree was then used in the Presidio's first annual outdoor tree lighting on December 20, 1957, and a tree tradition was born.