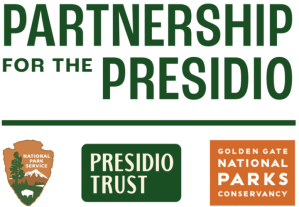 The Partnership for the Presidio sustains the Presidio's natural beauty, preserves its history, funds its future, and creates inspiring national park experiences for everyone to enjoy. Together, the partnership has transformed a former military post into one of the most visited places in the national park system.
The Presidio Trust, a federal agency, stewards and shares the history, beauty, and wonder of the Presidio for everyone to enjoy forever. It's guided by a triple bottom line of people, planet, and performance: ensuring the Presidio is visited and loved by all, is a model of environmental stewardship, and operates effectively in service to the public.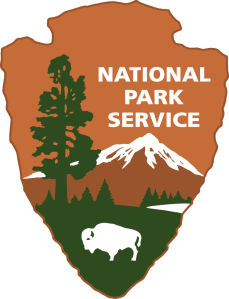 The National Park Service is a federal agency within the U.S. Department of the Interior charged with managing the preservation and public use of America's most significant natural, scenic, historic, and cultural treasures. It manages the Golden Gate National Recreation Area of which the Presidio is a part, as well as more than 400 other parks across the United States.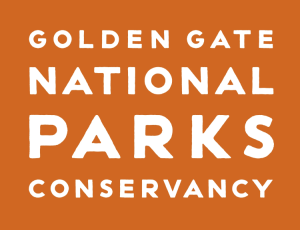 Since 1981, the Parks Conservancy has served as the non-profit partner of the National Park Service, collaborating with the Presidio Trust, partners, donors, and the community to support the Golden Gate National Recreation Area. Its mission is to preserve the parks, enhance the visitor experience, and build a community dedicated to conserving the parks for the future. Learn how to become a member.