As both a national park site and a National Historic Landmark District, the Presidio is a beautiful backdrop for film productions.
Presidio Film Permits
The Presidio Trust issues permits for film projects on the Presidio's interior lands, which encompass the interior 80% of the park (Area B)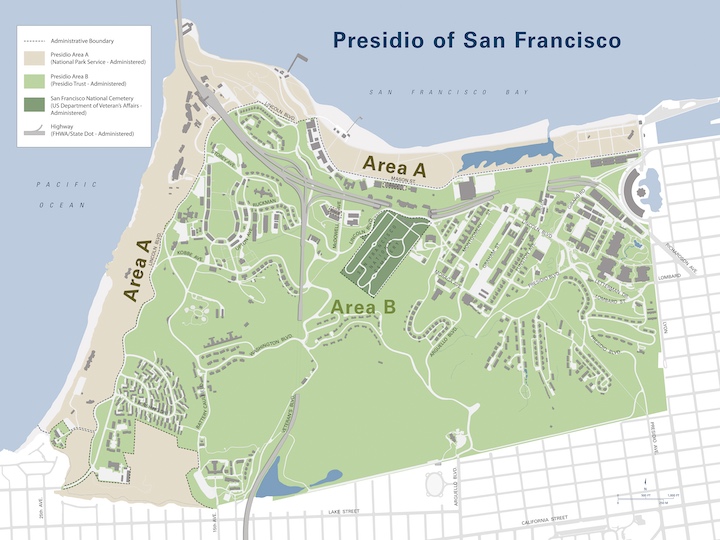 To apply, please submit the Presidio Trust Film Permit Application a minimum of 10 business days prior to your intended film date. You can also reference the Rules for Special Use Permits.
Fees are based on the size, scope, and nature of the project. View the Outdoor Event Permit Fee Schedule and our Sustainability Requirements. For further information, please contact the Presidio Trust at (415) 561-4200 or outdoorevents@presidiotrust.gov.
National Park Service Film Permits
The National Park Service Special Park Uses Group manages filming at all sites within the Golden Gate National Recreation Area sites, including the Presidio's shoreline (Area A). For information on how to secure a permit, visit their website or call them at (415) 561-4301.