Presidio Tunnel Tops is a lively park destination located where an outdated highway once stood. Learn how the Presidio's new gateway was created with ideas from the community.
Doyle Drive Highway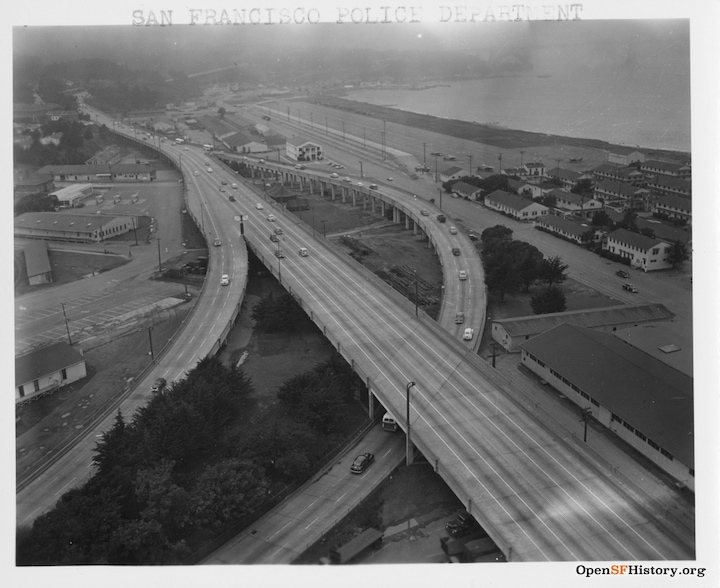 The Presidio Tunnel Tops space used to be occupied by Doyle Drive, an elevated highway built in 1937 that connected San Francisco to the Golden Gate Bridge by cutting through the Presidio. After the 1989 Loma Prieta earthquake, it was clear that Doyle Drive was seismically unsafe and needed to be replaced. The need became more urgent when the Army closed its military post and the Presidio became a national park site in the mid-1990s.
A New, Graceful Presidio Parkway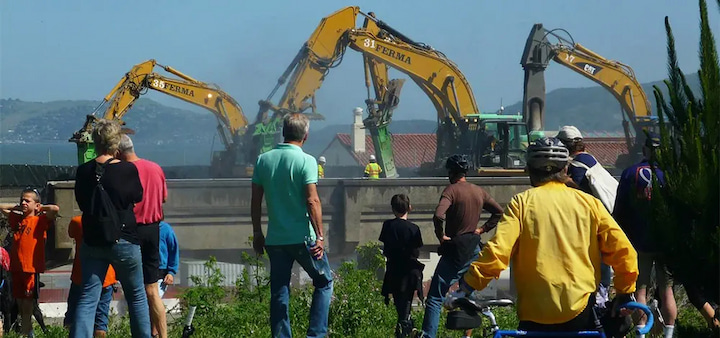 After years of planning, it was decided that Doyle Drive would be replaced by the Presidio Parkway, a graceful roadway that would fit into the national park setting by putting big sections of the road out of sight in tunnels. In 2015, the old highway was demolished.
Imagining Presidio Tunnel Tops
With the highway underground, there was an exciting opportunity to create a new open space for visitors right on top of the tunnels. To make sure the new destination would be welcoming, accessible, and fun, the Partnership for the Presidio asked the public to "imagine what Presidio Tunnel Tops could be. We also launched an international design competition to find a team to work with the community to design Presidio Tunnel Tops.
Thousands of People Share their Ideas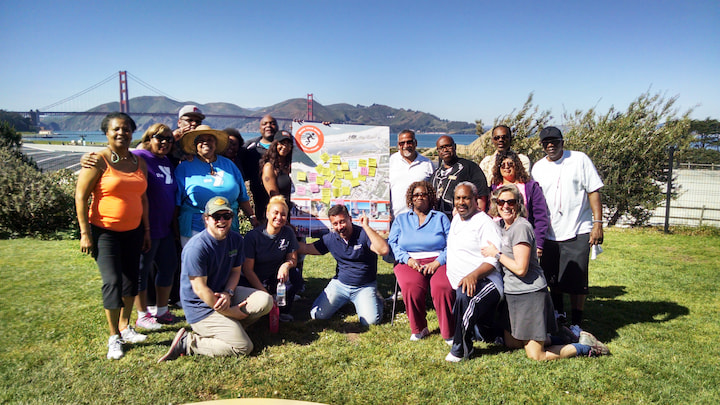 People from all over shared their ideas. Thousands dropped off comment cards in our "design lab," went on a walking tour, or submitted an idea on the website. Many more shared their input at 14 public workshops held in San Francisco neighborhoods and in the Presidio. In total, more than 10,000 people participated. With this feedback, Presidio Tunnel Tops was designed and built, fueled by support from the Presidio Tunnel Tops campaign.
Opening Presidio Tunnel Tops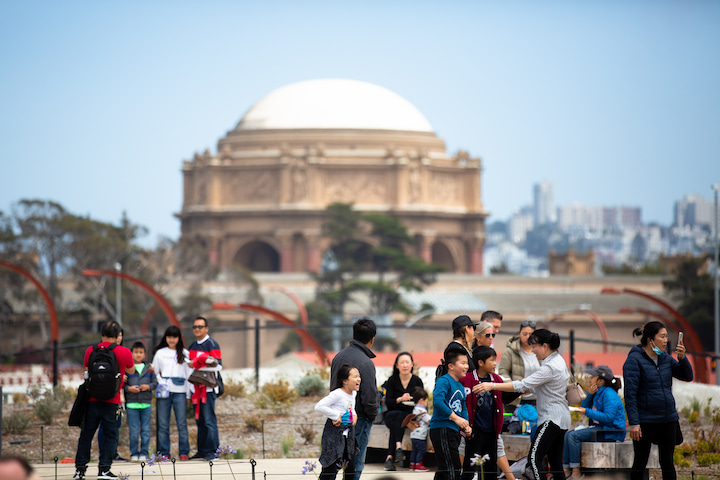 After three years of construction, Presidio Tunnel Tops opened to all in July 2022. In its first year, it hosted nearly two million visits. It's the welcoming "jumping off" point to begin Presidio adventures.