Art is a powerful way to transform spaces and activate the collective imagination. Artist and Presidio Activator Favianna Rodriguez helped open Presidio Tunnel Tops last year with the powerful, colorful art installation, Ancestral Futurism: Looking Back to Repair the Future, which honored the diversity and interconnectedness of all humans, land, flora, and fauna that have lived in this ecosystem throughout the centuries. Since the installation, for the kids who visit the Presidio, the ground murals have become platforms for imagination and play. The art has also prompted discussion and learnings about biodiversity, climate change, colonialism, and the repressive history of the Presidio.
This year, Favianna is collaborating with and mentoring a new artist for the second installation of art at Presidio Tunnel Tops. Felicia Gabaldon is a painter and muralist who uses nostalgic illustrations to manifest the natural beauty of the American Southwest while also re-examining it. Influenced by desert landscapes and drawing from her identity as a Native American of the Choctaw Tribe with Spanish Heritage, her paintings explore self-discovery, culture, and history. While originally from Santa Fe, New Mexico, Felicia currently resides in Oakland and is a resident artist at Faultline Artspace. Her art can be seen in galleries throughout the United States and as far away as the ARTSCAPE SAGA urban art project in Gothenburg, Sweden.
https://www.youtube.com/watch?v=jFvd8ql_-QE
The Ancestral Futurism Public Art Mentorship Pilot is an experimental program for emerging and midcareer BIPOC (Black, Indigenous, People of Color) artists to develop temporary public art installations throughout Presidio Tunnel Tops. The initiative is part of the Presidio Trust's efforts to create a more welcoming and inclusive park through public art that speaks to diverse communities. Not only will Felicia's art be seen at the Presidio Tunnel Tops, but she'll learn about aspects of being a professional artist from Favianna – like translating ideas from painting with a brush to digital art, communicating about the power of art, and activating public spaces.
"Through this collaboration, we aim to promote inclusivity, cultural exchange, and the vital role that art plays in shaping our relationship with the environment. Together, we can create a powerful platform for Native artists like Felicia to share their perspectives, challenge existing narratives, and inspire us all to be better stewards of the Earth," Favianna explained.
We had a chance to talk to Felicia as she and Favianna begin to prep for the next art installation.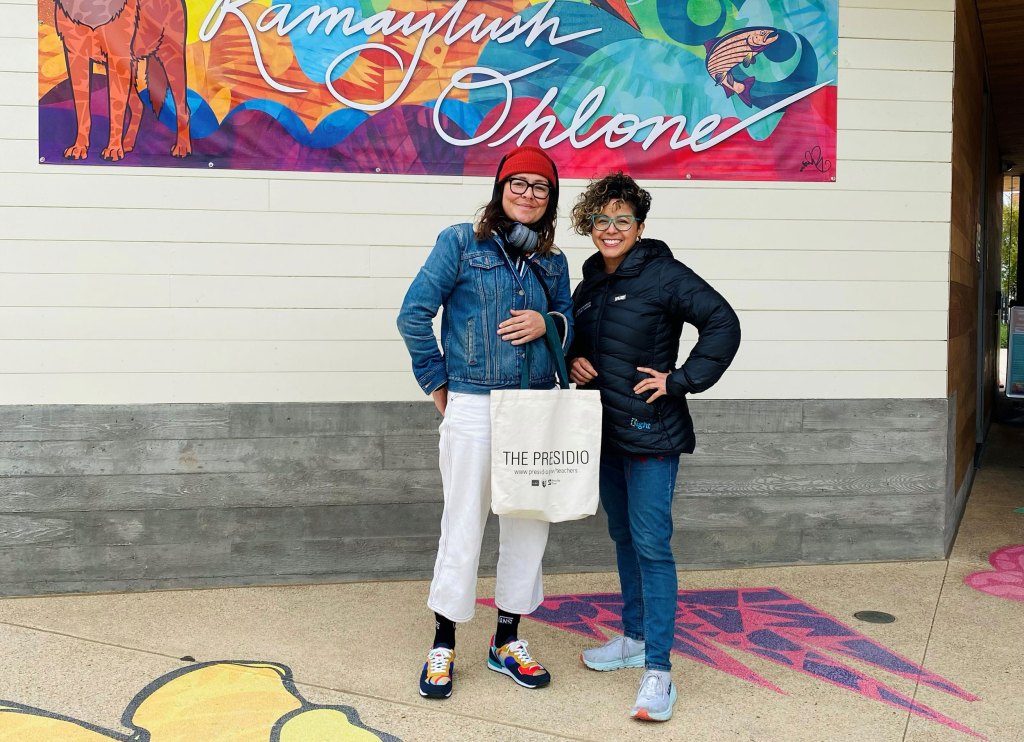 How do you think your art will spur conversations and ideas about how the Presidio can be a more welcoming and inclusive space for all people?
When I first moved to Oakland, I was always trying to find my voice as a Native American artist. Moving to the Bay Area was very inspiring in terms of the art landscape in a big city. I started to gather inspiration from this space as well as New Mexico. Finding my voice allowed me to express myself culturally and Indigenously. I hope that when people see my art, they also feel welcome to express themselves.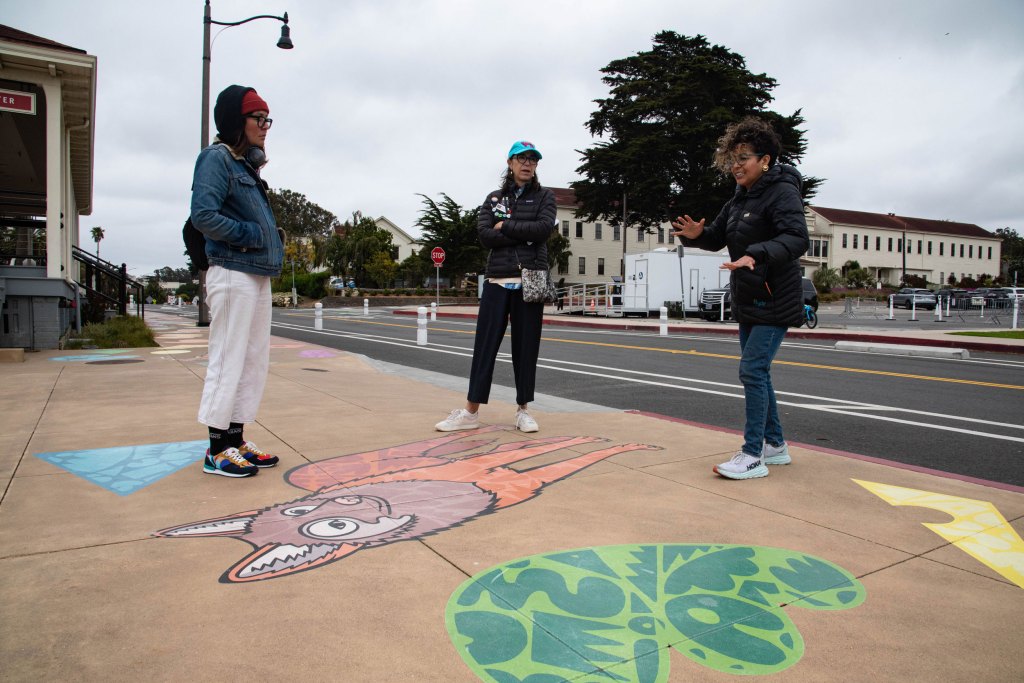 What would you like to get out of the mentorship part of the program?
Mostly just the ability to learn more from someone like Faviana. I think there's something special about working with such a proclaimed and visionary artist. I tend to feel like a lone wolf, especially in the Bay Area when my art is representative of New Mexico, but artists like Favianna remind me that I'm part of a larger collective of artists.
What has been your experience with and connection to National Parks prior to this project?
None. No national park has reached out. There's excitement and visibility for my work, but it hasn't happened in national parks.
What impact do you hope your art will have?
I hope my art will let audiences know that my people are still here – not just on the message of colonizers killing my people, but invoking the idea that we never left. I would hope that when people see my work, they can still relate to it, honoring Mother Nature and life.
Felicia's art installation will be available for everyone to explore and enjoy this August!